From developed countries to emerging economies, small and medium-scale enterprises are powering the world's economy.
Around the world, SMEs makeup 95 percent of all companies and, in most countries, provided two-thirds of formal employment. These firms also provide over half of the GDP of many nations.
One is tempted to think that with all the benefits SMEs provide to economies, they have an easier time doing business, or even finding a level playing field.
But the truth is, small and medium-scale businesses face a few major stumbling blocks, preventing them from unleashing their full potential, especially in terms of plying their products in the international market.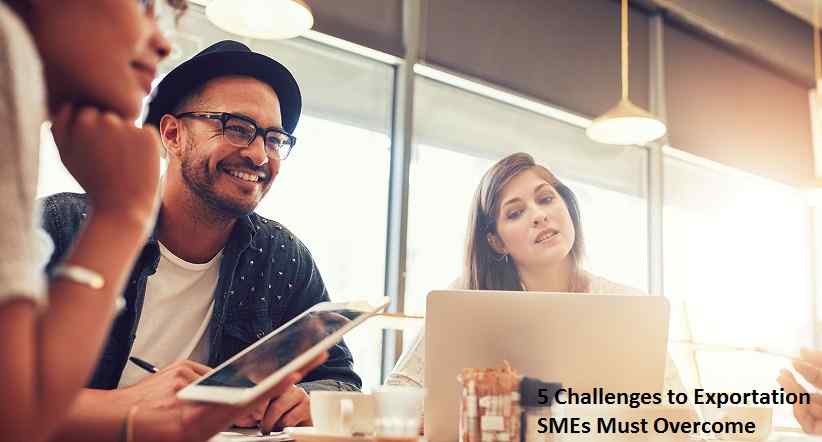 One would think that shipping products are one key hurdle for smaller enterprises. But the truth is that with advances in Internet technology, international freight shipment (to China or any other market) ranks lower in terms of the challenges SMEs face when the goal is to establish a presence in a foreign market.
What are the most common hurdles SMEs face when it comes to internationalization?
1. Failure to identify the right market
Success in the domestic market does not necessarily translate to success in a foreign market. Sometimes, the demand for a successful product is low or even non-existent in another country.
Failing to read the demand from other markets and making incorrect assumptions can derail an SME's plan to internationalize. Worse, it can lead to exorbitant costs, not to mention a surplus in the inventory.
2. Lack of funding
It is one thing to underestimate how much money should be funneled toward a company's war chest for internationalization, and it's an entirely different thing to secure export financing for such plans.
Like it or not, many financial institutions are wary about lending money to companies bent on making a foray into a foreign market. Reasons can vary, but critical hindrances include political tension, prevailing currency rates, restrictive regulations, and cultural differences.
3. Language and cultural barriers
The language barrier is one obstacle that often slips past most business owners intent on selling goods abroad. The issue becomes more glaring in markets where few people or absolutely no one speaks the company's language. It can lead to a diverse range of problems, from dealing with local authorities to providing ample customer support. Check translation services on https://summalinguae.com/sv/varatjanster/e-handel-oversattning-av-webbshoppar/
Culture-wise, even the slightest difference can lead to a lukewarm reception of an otherwise popular product in the domestic market. The same issue can arise when companies deal with authorities and their counterparts in another country. To avoid such issues, you can hire translation services to provide product information in their native language, thereby helping improve your business reputation.
4. Laws and regulations
While laws and regulations are practically present in any country, including a company's home country, these remain a primary challenge for SMEs when it comes to internationalization. While many of these laws and regulations are designed to protect a local economy as well as its consumers, these, along with international trade laws, can make it doubly hard to enter a new market.
5. Distance
Many people would argue that while the world has become a smaller place due to advancements in computer technology and the Internet, physical distance and differences in time zones can hamper a business's foray into another market.
Although communication has become more accessible for people from different countries, SMEs keen on making a presence abroad cannot be totally reliant on new technologies to replace good old-fashioned, face-to-face relationship-building.
A beacon of hope
Of course, not everything is doom and gloom for small and medium scale business owners. In fact, the prevailing market conditions seem favorable for SMEs looking at the prospect of internationalization.
After years of sluggish global trade growth, things took a turn for the better in 2017 with the confluence of different factors, including strengthening of commodity prices and the expansion of industrial activities. These have led to the improvement of businesses in emerging markets as well as renewed confidence among importers and exporters.
It certainly helps that technology has kept pace with the demands of the global market, providing invaluable support to businesses, especially the smaller ones. While the aforementioned challenges are more likely to remain constant for the foreseeable future, technology is leveling the playing field and providing new opportunities for SMEs domestically and globally.
From international shipping to blockchain technology, SMEs are pushing internationalization to a higher level and widening their reach toward new markets for their products. And at the same time, governments are trying to match the efforts of SMEs by embracing these technologies.