Whether it's a tradeshow, a job fair, or any type of event, one of the best ways to promote your product or business is table covers. Nowadays, they're extremely popular in marketing and advertising campaigns.
A table cover is also known as a custom branded tablecloth or printed trade show tablecloth. You can improve your company's image at not only trade shows but corporate events, business conventions, job fairs, shopping malls, and much more places.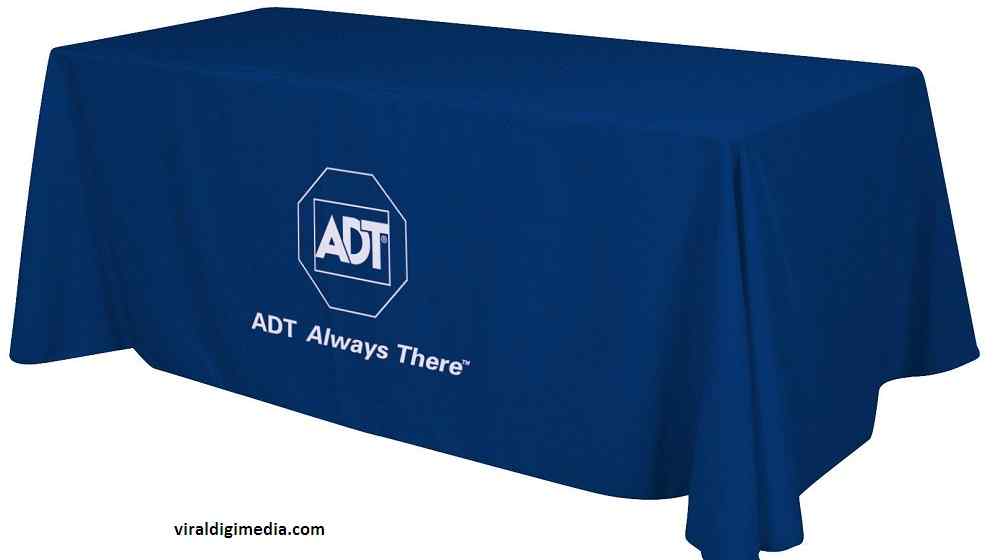 If you want to increase awareness of your product and draw customers' attention, a tablecloth is a must! With the help of it, you can easily promote brand awareness and the services you provide.
When you use a custom branded tablecloth, you'll notice a huge difference. A well-dressed table will get more attention from people. Also, you will easily be able to engage with your customers through giveaways, hand-outs, samples, or other kinds of promotional merchandise.
These table covers can be used for almost everything right from product launches, fundraisers, outdoor events to tradeshows, university fairs, and open days. Because of their appealing appeal, flexibility, and high brand recognition, they will never go out of fashion.
Let's know some of the key benefits of using a printed branded trade show tablecloth or table cover and their various types.
Types of Custom Branded Tablecloth
There are various types of table cover options available in the market and as well as online. Here are some common types of printed tablecloths:
Standard table covers are slick with a professional appearance and are usually used for corporate events. You can print your company's design or logo on it. They're highly beneficial to increase your brand awareness.
As its name suggests, the fitted and stretch table covers will completely fit your table while providing a definite shape. They give a modern and attractive appearance. They generally come available in open-back style (3-sided) or full coverage style (4-sided).
These types of tablecloths are made from stain & spill-resistant 300D materials. They'll save your event from embarrassing spills and accidents. They're commonly used in food & beverage exhibitions.
These types of table cloths are made in such a way that they can fit into any size of a table. They're adjustable, and you can change their size in just a few simple steps. They have adhesive straps so that you can easily and seamlessly convert them.
Round tablecloths come in various styles, including standard, fitted, stretch, and stain-resistant. They're perfect for customers looking to build a personal, private environment where they can interact with vendor/booth visitors.
Crossover table drapes feature two complementary design table covers. They are positioned on top of each other to form a unique and stylish look. This style looks really stunning and ideal for any type of trade shows and events.
If you want to maximize the attention your table receives, pair your custom tablecloths with table runners. They can be used in any trade show booth or event table.
It will decorate your brand logo or print and helps customers notice your brand and marketing message more quickly. They come in two options: all-over-print or logo-only table runners; you can select the one according to your need.
Benefits of Custom Printed Table Cloth
Here are some advantages of using custom printed table drapes or covers:
Table covers create the first impression of your company. This will stick into the minds of the customers or visitors.
They immediately attract attention to your table and make your display stand or booth stand out from the crowd.
You can display your company brochures, promotional materials, literature, business cards, and giveaway items. This will display your swag and draw attendees to you.
If you're hosting any live seminar or event, a branded table cover is the perfect marketing solution.
Table covers come in a variety of colours, shapes, styles, and sizes. You can also customize them according to the event.
They're super easy and fast to set up and also convenient to transport.
They don't require a lot of storage space and are simple to clean and maintain.
The Bottom Line
Now you know that there are many benefits of having a custom branded tablecloth. Whether it be trade shows, career fairs, and vendor events, a table cover is a cost-effective and stylish way to promote your business and branding message.
They'll improve your company image and attract the right sets of eyes. This will ultimately lead to sales and profit. You can also customize the design and print of your table covers according to the various events and displays.