Refueling is one of the dullest activities in daily life, but simultaneously an important one as well. After all, transportation relies on the availability of fuels. However, soon this scenario is expected to change as more and more on-demand fuel distribution businesses are emerging.
Imagine a day when cars could refuel anywhere on the road, without having to take a detour for the gas station. Instead, the gas station could deliver the fuel to the customer and fill their car.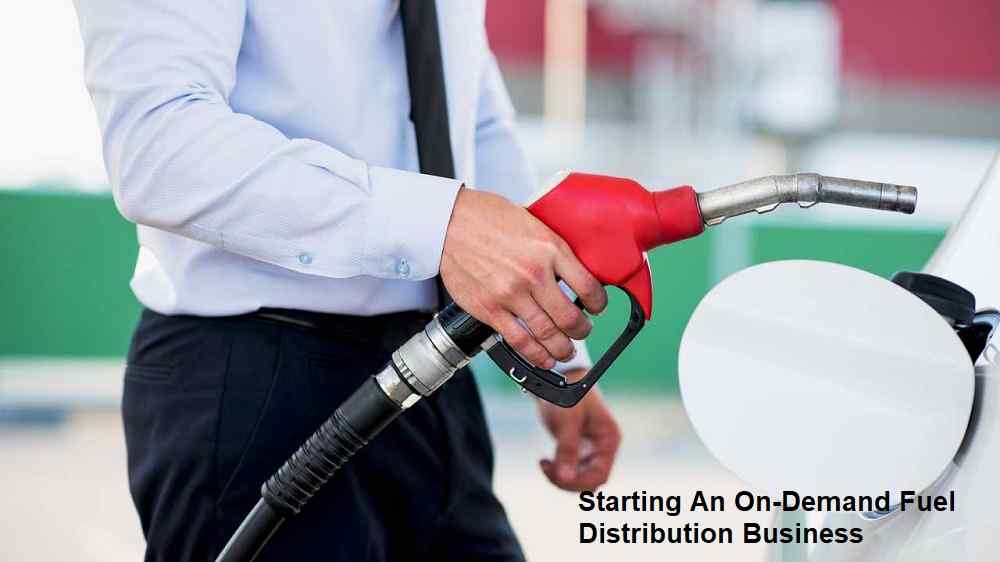 If this idea sounds interesting to you, here's how you can set it up and thrive in your business.
Create Your Fleet
First of all, you would need a fleet for the distribution of fuel. And to know how large a fleet you should build, it is necessary to evaluate the market. Collect the data for routes and roads that you would be interested in distributing the fuel to. Also, acquire the data about how much traffic uses these routes regularly. All of these data can easily be procured from your local authorities, which would eventually help you estimate the size of your market.
Once you have an estimate of the potential size of your market, you can start developing your supply chain. What would be the radius that each refuelling truck would cover? How many vehicles can a truck refill before it needs to be resupplied? And many more such questions should come to your mind. Besides, you would also need to figure out other things. For example, portable refuelling tanks such as these, https://www.ablesales.com.au/portable-truck-ute-fuel-tanks/bunded/, can help you estimate how many trucks you'd need and the volume they can cater to. Essentially, when building up your fleet you would need to take up several challenges such as the size of the area, the volume, and of course, the delivery channel. But, once you overcome these challenges your business is already in the process of generating revenue.
Setting Up The Infrastructure
While building a fleet may assure you some revenue, it might still need advancement for the sake of growth. In other words, you would need to be able to manage your fleet and handle your customers without having to visit the location every time. For this reason, you should set up an integrated technology for easy monitoring.
Recent technological advancements such as smartphones and internet accessibility are surely a boon. And it can help with your infrastructure needs. To put this into perspective, you can get a smartphone application developed and launched on different platforms such as Google Play and Apple iStore. Besides, you would need two interfaces for this technology, one at the customer front and the other for your fleet. An easy example would be the Uber model. It uses two interfaces, one application for the customers to book their rides, and the other for the drivers to take up rides and find customers. You can take advantage of a similar model for acquiring customers and catering to them. All along, while managing your fleet in real-time.
Placing The Pricing
Lastly, when all of your infrastructure and supply chain facilities are in place, it's time to lead the advanced stages of setting up your business. As the basic rule for any business, the pricing must be done carefully. There are always competitors are chances of emerging competitors in the market. And you should be aware of the challenges ahead.
The pricing should be neither too high nor too low. It should be carefully optimized so as to offer you promising returns on your investment. To put this into perspective, consider the cost of setting up the inventory, building your fleet, and maintaining the consistency in the supply of your product, i.e. the fuel. Besides, you would also need to pay the salaries of your employees and take out your share of the profits as well. All of this should be done so as to attract customers. And this is only possible if you could keep your prices competitive in the market- neither too high than the standard gas stations, but nor too low to diminish your profits.
Advertising And Promotion
It is needless to say that despite all your efforts, there are possibilities that your customer doesn't reach your business. It could be because of the lack of knowledge or simply poor advertising. Therefore, for continuous improvement, you should devise a strategy for promoting your brand and reaching your customer. Of course, the plethora of available options such as email marketing, content marketing, press release, and billboard advertising can give you the much-needed boost. But at the same time, it is also important to keep track of your available resources.
Advertising and promotions often need a lot of investment, which could be deadly if they cannot promise good returns. So, instead of putting your money into practices that may not offer a clear goal acquisition, it is better to invest in measurable marketing practices. For example, billboard advertising and TV commercials, although can help you reach a much larger audience, can at the same time be too burdening on your pocket. And not to mention, you still cannot measure the results clearly. Whereas, online channels such as press releases and article submissions can help you estimate the users that click to your website and also the number of leads that convert into a sale.  In short, investing your money in marketing and advertising must not be done blindly.
Similar to any other retailing service business, an on-demand fuel distribution business also comes with its fair share of challenges. However, the growing consumer dependence on the easy availability of services and products has a much more promising future for this model. And not to forget, the fuel demands are on the ever most high in the market, which further strengthens the success of such businesses. So, if you're (by now very sternly) thinking of setting up an on-demand fuel distribution business, the growth prospects are exceptional. But make sure that you seek the necessary licencing and permissions from your government just to avoid any legal troubles.