Rising education costs have made it harder for a wide range of individuals to get the high-quality education they deserve. This problem is one that could have a widespread impact on the economy. As a result, it is vital for those interested in the best free online colleges to understand this option and how it can help them. Learning more about these programs allows an individual to control their education and become a more successful person without falling victim to the dangers of student loan debt.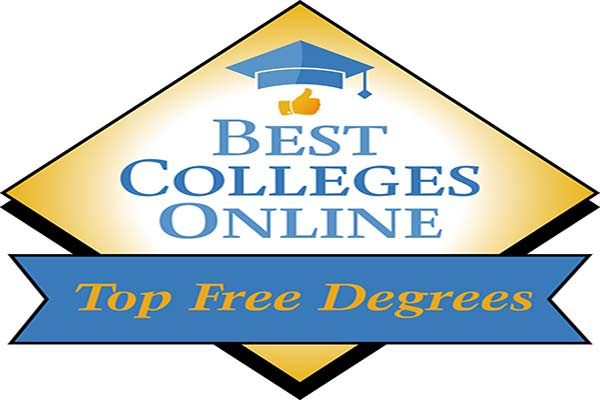 Why Some Colleges Provide Free Programs
Over the years, the concept of free college has become a reasonably complex and controversial one. In America, the idea comes up every election cycle, with many coming out for it and many coming out against it. The benefits of universal free college are a decrease in student loan debt, a more educated work base, and a higher level of overall intelligence throughout the country.
However, opponents claim that free colleges would cost trillions of dollars too much for the government to afford and could put some schools out of business entirely. They also claim that such free education would be unfair to those who have had to pay in the past and that student loan debt forgiveness would set a bad precedent for many and cause them to avoid paying other types of debt.
That said, a growing number of colleges offer free programs or even free tuition to help many students who wouldn't otherwise be able to afford an education. These programs include a myriad of different study focuses, providing a high-quality education level that includes a degree. Understanding these options can help those struggling to afford school gets a better idea of becoming better educated and higher-0earning individuals.
Examining the Nature of Free Online Schools
First of all, it is crucial to define what is meant by "free" colleges. While it is true that these schools do not charge tuition for many students, they still ask that you pay for a handful of different fees. For example, you will pay to apply, test, and get assessments by professionals. You will also need to pay for your books and other elements, but, thankfully, you won't have to pay for specialized housing because you'll be able to work at home while attending a free online college of your choice.
As a result, it is vital to understand a few different program options throughout the nation and the other factors that go into their implementation. For example, South New Hampshire University includes a handful of free programs over their 200 or so different programs. They require that you pay for applications and don't always provide free tuition to everybody who applies. Acceptance often depends on a person's needs and financial struggles, ensuring everybody gets a fair shot.
Other online universities that provide free programs include Purdue University Global, Strayer University, and Arizona State University. Often, these schools have programs that a person can apply to that offer them free tuition. For example, the Starbucks College Achievement program is available for those who are seeking their first bachelor's degree. It is applicable for individuals who work at Starbucks and covers tuition fees but no other element of your education.
That said, there are a handful of high-quality free colleges that utilize online programs that cost almost nothing. With very few strings attached, they provide an education that is more than worth your time and should be investigated if you lack the money or the scholarship funds to attend school.