A rooftop tent may seem like a camping indulgence, but it can transform your camping experience. Whether you call it a rooftop tent or pop-up tent, these tents are a great new option for camping where the road takes you. A Smitty bilt over landing tent fits on your vehicle's rooftop. You'll need a good rack for support. The tent is accessed via a ladder, kind of a like a tree house. Once the tent is set up, it fits two to three adults or two adults and two children. Here are five benefits of a rooftop tent.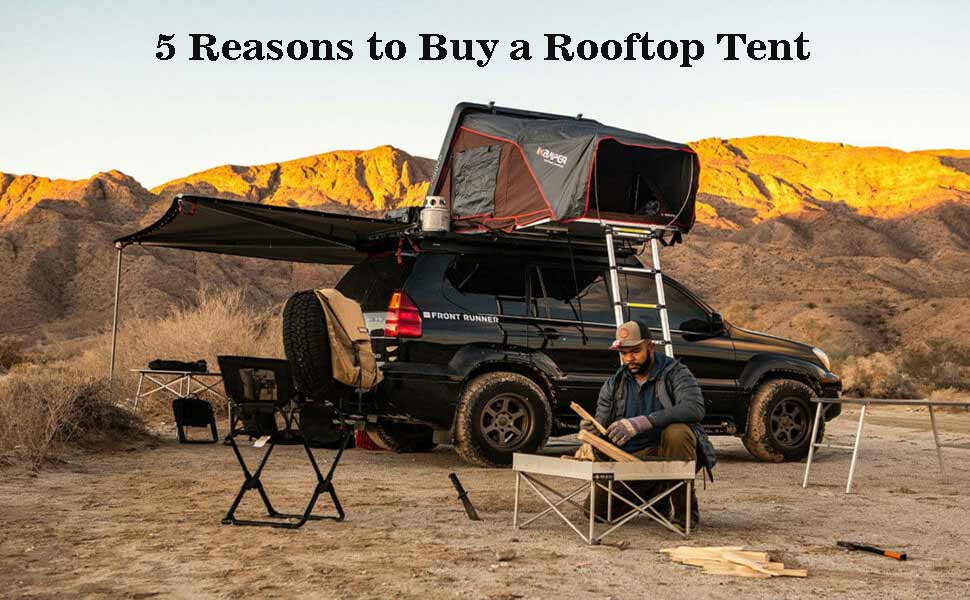 Save Space in Your Vehicle When Camping
Your rooftop tent won't take up space in your cab when you're packing. It also may have a built-in mattress, giving you even more space. Set up of a rooftop tent is quick and easy. When you park, you unzip the cover, flip it open and secure the tent. You don't have to carry accessories to put your tent together. You can focus on what you really want to bring with you. Plus, you can leave your bedding in the tent when you pack up.
Comfort When Camping
Rooftop tents have been popular in Australia for years, largely because you can sleep off the ground without worrying about mud, floods or insects and creepy crawlies. The off-ground mattress is much more comfortable than sleeping on uneven ground. You'll get a better sleep and wake up more rested. You may also have more space than a regular tent. Get a four-person tent for your rooftop even if it's just one or two of you who like to camp. A four-person tent doesn't weight much more than a two-person tent, but it offers more versatility.
Camp Where You Want
A rooftop tent can be set up anywhere your vehicle takes you. You don't have to worry about a suitable space to put up a tent. If you want to sleep at a roadside stop, you can easily pop the tent for a good rest. Because it's above ground, you may get a better breeze through the tent for more comfort. As long as the place permits overnight camping, you can pop up anywhere, at the beach, a friend's house or in the woods.
Rooftop Tents Are Durable
Ground tents are made to be lightweight and portable. Rooftop tents are made of sturdier materials, canvas and steel, which makes them last longer than camping tents. Shop for a rooftop tent when you're looking for other truck accessories online to find the tent that matches your vehicle and camping style. A rooftop tent is an investment, but it will pay off in the long run.
Rooftop Tents Feel Secure
When you sleep off the ground in your vehicle, it makes you less accessible to people and animals. You have a better view of the campground to see problems ahead of time or to watch the sunset while you doze off to sleep. When you're ready to shop for a suspension kit, check out all the camping accessories available to make your next trip more comfortable and fun.