You can get a ton of work done when you are in your office using your workstation computer. But is there any way to bring that office grade productivity when you are outside and away from your desk? The simple answer would be, YES, indeed.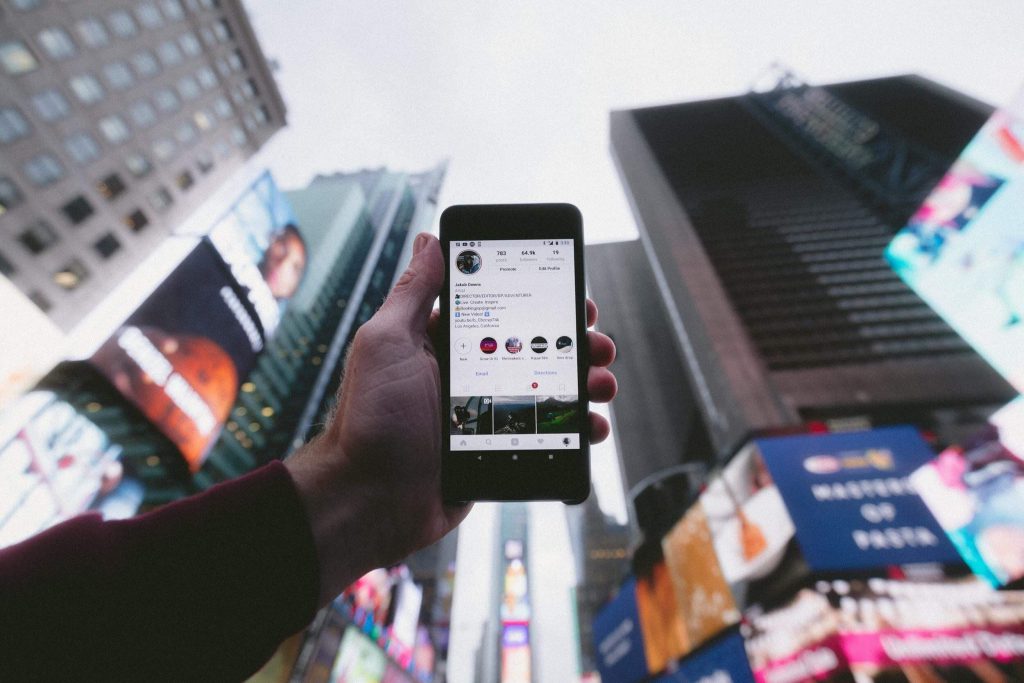 Hire mobile apps marketing agency and tools can bring much joy to your life as a marketer. They will make sure that your entire day can be filled with opportunities to engage, connect or share. With their help, you will definitely get more things done while commuting, eating, lounging or any time when you are not connected to your desktop or laptop.
There is a huge amount of apps available on the market, and don't get us wrong, most of them are great but, we did our own test run and came up with the 5 most useful ones. These apps will help you accomplish your social media marketing tasks with a single tap, touch or swipe.
As a marketer, you must be over your head with all the marketing material you get every single day. That could be stuff like design templates and ideas, retouched images, marketing brochures, text documents etc. We will show you a trick on how to extract images from PDF brochures or other PDF marketing materials in the best possible quality.
Simply use PDF to JPG Converter app to upload a PDF and extract images from it. And that's it, you're done. We bet you didn't know that this was even possible. Beside uploading PDFs from your phone, you can also upload files from iCloud, Dropbox, Google Drive and so on.
Grammarly Keyboard
Who uses Grammarly web will be happy to know that they have a smartphone keyboard Grammarly app as well. The basic principals are the same, you have a third-party keyboard that you can easily add to your smartphone which will automatically check your spelling and grammar as you type on your phone. You can switch to this keyboard the same way as you would switch to other keyboards for instance like to the one for emojis.
This app is great for the people who write lots of emails on their phone or frequently post on social media. It will instantly correct your spelling, punctuation, grammar etc. You can also use your native keyboard for typing and when you finish your post or email you could simply switch to Grammarly Keyboard just to make sure there are no mistakes.
Feedly
Feedly is one of the best apps social media marketers use for subscribing to RSS feeds to stay informed about fresh new content they can later share on social media. Like its web version, it seamlessly integrates with apps like Pocket or Buffer, and its iOS version supports some really smart gesture controls like swiping down to go to the next page or double tapping to close stories.
The app lets you organize blogs, YouTube channels, publications and more in one centralized easy to consume and share the place. You can also use Feedly to track keywords, campaigns or brands.
Buffer
Buffer simply has to be mentioned in this kind of articles. It can make social media managers lives so much easier and simpler. The app lets you share scheduled content on various social media channels at ideal times. You can even use Buffer's algorithm and let it decide which time is the best for content sharing. It basically represents a centralized place or hub for managing your social media accounts.
The app has integration for Instagram, Facebook, LinkedIn, Pinterest and Twitter. It allows you to share the same content on multiple accounts at the same time which is a big timesaver. Besides the above mentioned, you also get easy-to-read analytics for every post you share.
intoLive
This app will help you create interactive social media videos. It will practically edit an iOS live photo or any other video or GIF to play as a live photo when someone long presses it. The app transforms any photo or GIF into iOS live photo, but when that format is shared on social media it works on any mobile device and creates really interesting posts.
For example, you can use it to reveal cool surprises when someone interacts with your post. Simply create a thumbnail image that says, "Press and holds", and when someone presses and holds an image, they will see a short video showing them something. There are plenty of YouTube videos that can show you how this is done so we recommend checking them out.
Are you intrigued by any of the previously mentioned apps? If so, we strongly recommend to give them a try. They will help you simplify your workflow and improve productivity. If you already use a marketing automation system like HubSpot, Pardot or Klaviyo, there is a great chance that some of these apps could be integrated with them and to your day-to-day business activities.