The reach of social media is huge. With millions of people worldwide sharing their photos, thoughts and experiences, it only makes sense that businesses will try to take advantage of it. The keyword here is "try". Not every business will have a good social media marketing strategy to back up their ambitions.
Not everything you do on social media is going to help your business. Not all publicity is good publicity is something you should always keep in mind. If you don't then your dreams of being able to expand your online influence could crumble right in front of you. So to help keep the social media dream alive for you and your business, we've put together a list of things you can do to improve your social media strategy.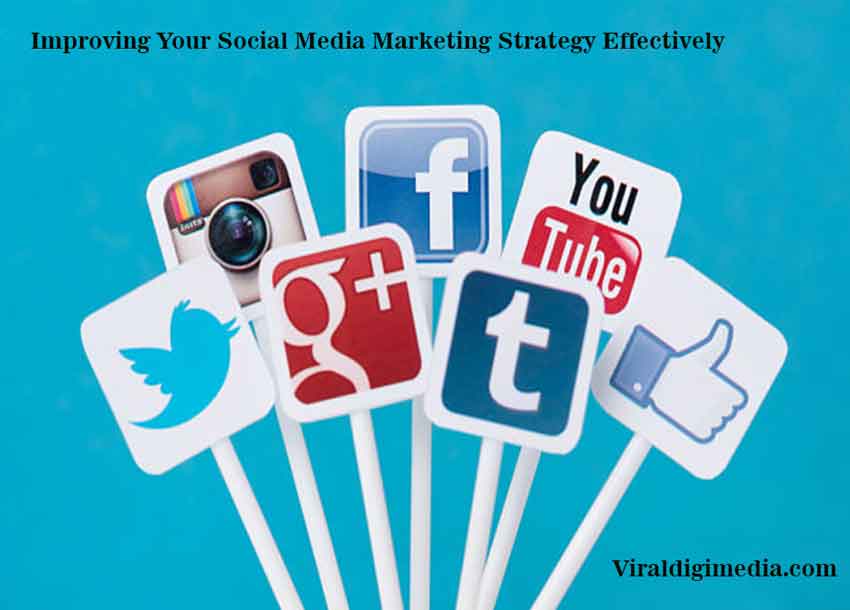 Start Doing Audience Analytics
One of the most important things when running a business are your customers. They are the ones who ensure that your business stays afloat with their purchases. On social media, it pays to make sure that you know how to adjust your content, products and services to their wants and needs. And a great way to do this is to start doing audience analytics.
Audience analytics is basically a way for you to study your audience's preferences, buying habits, likes, dislikes and many more factors that could help you make the right choices. The best part is that most social media platforms offer audience analytics as part of their services. Sometimes they're even free for business owners to use.
Improve Your Customer Support
When you have a disgruntled customer, the first thing that you do is to figure out what the problem is. The same can be said of customer support on social media. The main difference with this is the fact that when someone has a problem with your services, it can be seen by everyone in your group. So it makes sense that you improve your customer support skills.
With better customer support skills, you're not only fixing the problem of that one specific customer, you're also showing how you're ready to get on top of any problem that the rest of your customers you may have. This increases their trust and confidence in your business.
Social media is all about building trust and credibility. If you feel that you do not have enough resources to dedicate to customer support, think about working with a social media agency. They have access to CRM software that can be used to respond to every comment, message and other engagements. This will allow you to always stay connected to your customers.
Be Active in Your Social Media Community
The main reason why social media is so popular is the fact that you can be part of a number of different communities. Once the community starts becoming toxic or inactive, that's when many people will leave. The same can be said of communities centered around a certain business. In this case, it's yours. The best way to counter this is to ensure that you remain active in your community.
Do your best to frequently post interesting content that fits your audience and immediately address problems that your customers may have. This ensures that your customers  will stay knowing that you're active and aren't going away anytime soon.
Have the Best Employees Running Your Social Media Accounts
One of the main issues when focusing on social media is the fact that remaining active in your community is no easy task. It could take you several hours each day just to keep up with your community and do everything to keep them engaged and happy with your business. If you try to do it on your own, then you could end up running into a ton of crunch that will end up burning you out. A great solution to this is to have someone else do it for you.
Hiring a new employee to handle social media exclusively may not seem like the most enticing option, but it is well worth your time and money. Social media professionals can effectively interact with your customers and make sure that posts are frequent and engaging. This takes a huge load off of your back and you'll be able to focus on what you do best; managing the business. A great way to get the best professionals is to hire them from a staffing agency like First Interview who will do most of the heavy lifting for you when it comes to finding the right person for the job.
Final Thoughts
With social media encompassing the lives of millions of people, businesses will try their best to use social media to their advantage. The problem with this is that competition will be intense and only the best will come out on top. With these tips to improve your social media marketing strategy, you're sure to be one of those at the top!