Smart home devices can transform your home into the most efficient workstation, the most productive utility lounge, and the most comfortable resting place. With a touch of your hand, a smart home with efficient devices can make your work from home experience much more enjoyable. Devices such as Wi-Fi-connected lightbulbs, thermostats, electronic microwaves, Bluetooth-controlled espresso machines and more are turning our homes into more helpful spaces every day.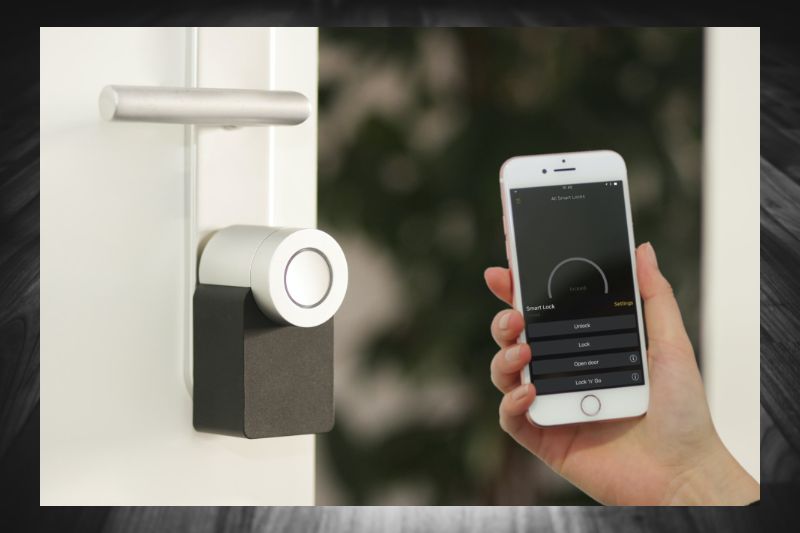 If you're wondering whether to invest in smart products for your home or don't know where to start, we have compiled a list of devices that are at the top of our must-have catalogue. The market is huge and diverse, from a number of voice assistants for your home to robot vacuums that are becoming a necessity. Further, there are choices when it comes to smart kitchen appliances that can make your morning coffee before you get out of bed, to thermostats and air purifiers that clean your air quality indoors.
Smart Home Products to Invest In
Browse through our list of smart home gadgets that will fall within your budget as well as completely revolutionize your daily tasks. With products such as smart locks and smart plugs and switches, you can conveniently enjoy the many advantages of technology available at our behest.
Thermostats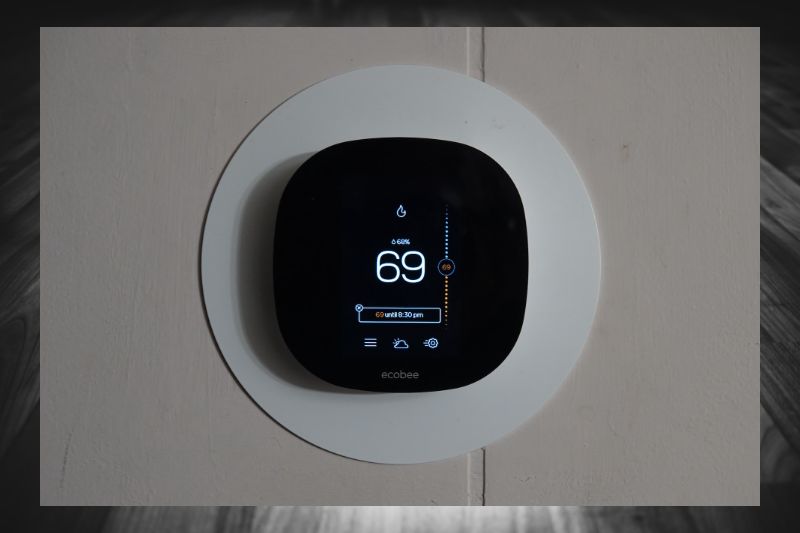 Thermostats are one of the most energy-efficient products to add to your smart home. Smart thermostats monitor your energy utilization and make sure your consumption remains at a sustainable level. It also monitors your usual pattern of heating and cooling, and adjusts operation times on its own, based on your regular patterns.
Besides, they prevent energy wastage by limiting consumption when the room is empty. Samsung has a wide range of thermostats that let you connect your thermostat to compatible apps on your Samsung phone. Thus, you can monitor your consumption and make necessary changes using your smartphone.
Robot Vacuum
Home cleaning and maintenance can also be made efficient and completely effortless with smart devices such as a robot vacuum. As the name suggests, it literally is a robot that goes around on its own, vacuuming all the corners in and out of your room. Robot vacuums go around your home, taking frequent trips to suck up dirt, debris, crumbs, hair, and so forth. 
These smart robot vacuums are one of the most popular smart cleaning devices for your home that are making rounds on the internet. Once the vacuum is done taking its usual round, it returns to its charging station automatically. All you need to do is set up the charging dock and relax as the robot goes around doing your cleaning work for you, even when you're not home.
Obviously, a robot vacuum is not ideal for all homes, as most cannot effectively navigate and clean stairs. For this reason, if you have a lot of stairs or steps in your home, you may want to consider buying a vacuum for stairs specifically for this purpose.
Smart Smoke Detector
Smart smoke and carbon monoxide detectors are your new replacements for the manually operating old detectors that would go 'beep, beep'. Once a fire breaks out, smart smoke detectors do more than just alert. These detectors tell you exactly where smoke originates and are connected to your smartphone, sending you a signal as soon as they detect smoke. 
These smart detectors also allow you to integrate with smart thermostats that automatically turn off all the heating systems as soon as smoke or carbon monoxide is detected. These devices are a must to ensure that your home is protected and secure, as they can manage any accidents and damages even while you're away. Hence, this is a worthwhile investment to make.
Smart Microwave
Amongst the many smart kitchen appliances, a smart microwave is a must-have to revolutionise your cooking experience. Even if you prefer to cook mostly on the stove, a microwave is the next best cooking appliance that is environmentally friendly as well. In addition, smart microwaves come with advanced interactive technology, whereby you can command instructions using your voice. 
Further, these smart microwaves can alert you if the timer is turned on longer than it's supposed to. They also send updates if the door's left open or simply notify you if the energy consumption is above the sustainable level. Panasonic and Samsung have an excellent range of microwaves to choose from at affordable prices.
Whether you're looking to grill or bake, a selection of microwaves is available on the market with spacious designs to cook your favorite meals and reheat your dinners in small as well as medium-sized cookware. Further, these microwaves can also auto-adjust your humidity sensors based on the kind of food you're heating, making your job extra convenient and effortless.
Technology although very encompassing and sometimes exhausting can easily take control of our lives, we can also use it in the best way possible to our advantage. Investing in sustainable and cost-friendly devices for our safe spaces can make our relaxing time at home much more meaningful.
Hence, these are some of the best smart products to ensure your home is protected, modernized, and made your house chores so much easier. From menial tasks such as cleaning the floor to the tedious everyday job of brewing your coffee, smart devices are there to do the task for you. Although it can feel overwhelming to browse and select the devices you need from a huge range available in the market, our list can be the starting place.
Follow – https://viraldigimedia.com for More Updates