We are living in an uncertain time. In just a snap, the world has been changed completely. No one could have imagined that most people will be working from their homes, that they had to juggle work with taking care of their homes. People cannot go out and cannot dine in most restaurants. This now normal in this time of the pandemic.
If there's one thing that the pandemic revolutionised, It is the acceleration of digitisation. Digital transformation is now a vital component to keep businesses afloat. With it, a lot of businesses might not have survived the strict lockdowns and restrictions. This is had been the response in the face of continued stay-at-home protocols and the strict lockdowns that had been seen in some countries.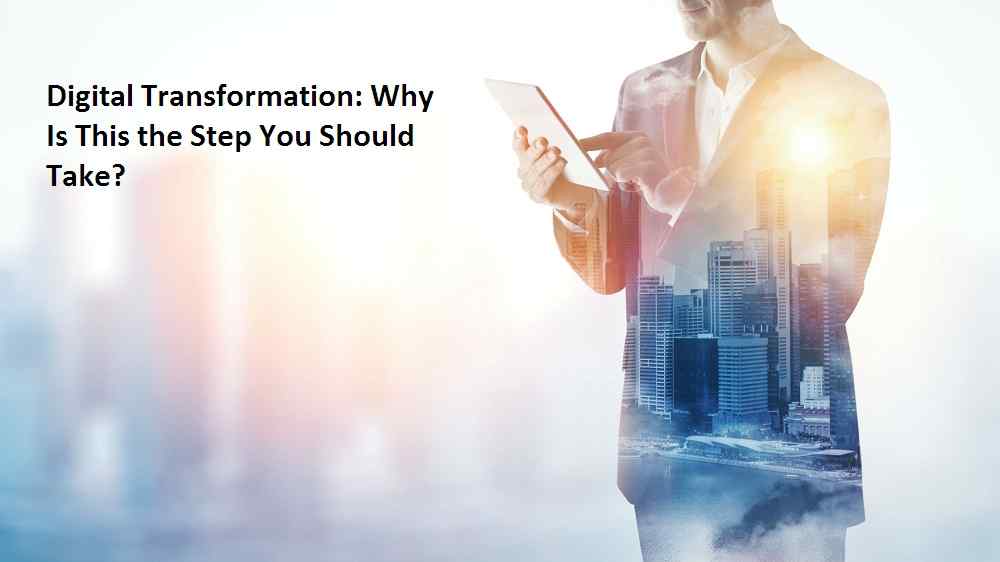 This is not something new. A digital transformation had been going on for a lot of organisations. However, because of the pandemic, it can no longer be denied the immense role of digitisation not only in businesses but in our lives. In a survey conducted by Dell, eight in every ten organisations fast-tracked their digital transformation. 81% also added that a flexible and agile IT environment is necessary now more than ever.
The Importance of Going Online
Today, online presence is everything. From businesses to government, a lot has upped the way they do their services. For example, Australia has pushed for the digitisation of its government services. Their government has recognised that its services must be served to its people in every convenient way possible. And digitisingthem is just one way of making packaging services the most accessible and convenient way.
For businesses, going digital is the only step forward. A lot of companies have been slowly moving their products and services online. For example, retail and merchandise have long been concentrated on their boutiques and physical stores. However, in this digital age, the e-commerce industry has slowly been gaining traction. Websites like Alibaba and Amazon have been on the rise for quite some time now. Retail also had to adapt to the times. It is only apt for them to include online and digital platforms. Creating an online presence has allowed the retail industry to catch up with how people nowadays consume products and services.
Online Shopping
As the pandemic ravages on, online shopping has been the premium way for people to receive their important commodities. It also helped a lot of people to cope in the time of the pandemic.
The sudden boom of online stores and shops also had a butterfly effect on other essentials industries like third-party delivery services and IT services. Delivery services and other
Brands working on their online presence know that it is not as easy as it may seem. Choosing a platform is very important. Digital transformation is not just about transferring what you have in your physical business and then moving them online. Digital transformation is all about giving your customers the packaged digital experience. Whether through social media, blogs, or even your company website, your customer needs to feel connected to you. That is the digital experience.
Digital Marketing
One of the things that you must tap into once you start your digital transformation is to take advantage of digital marketing. Traditional marketing is different from online marketing in so many ways. For one, digital marketing is relatively cheaper compared to traditional marketing and sales. You also have a different reach or audience once you are online. How can you maximise these possibilities?
First, you need to get the brand out there. Brands need to build content to gain traction for their online presence. When creating content, brands need to take note of SEO or search engine optimisation. SEO is crucial to make your website appear on the first page when searched on the internet. The more SEO-friendly your website is, the higher points it gets from Google. There are ways to ensure that your website is optimised. One is to look for the services of an SEO company that can assess your website and marketing. You can also look for keywords that you can add to your content.
Online marketing also makes use of social media. Social media is also of high importance when it comes to digitisation. Customers need to feel connected with you. Use this as an opportunity to connect to your audience.
Consider Moving to Digital
Overall, going digital is no longer a matter of if but a matter of when. And as we move forward in this time of the pandemic, it has only proved how essential and urgent it is to move everything online. As much as it is a setback in the businesses and different industries, this is also an opportunity to innovate.