Miami is the capital of Miami-Dade County in Florida, with an estimated population of more than 470,000 people in 2018. The city has a vibrant economy as it is the economic, cultural, and financial center in the South Florida region. Aside from economic reasons, a lot of people want to relocate to the city due to its tropical climate. Moving to the area can also be hassle-free if you hire the services of your preferred moving company in Miami to assist you.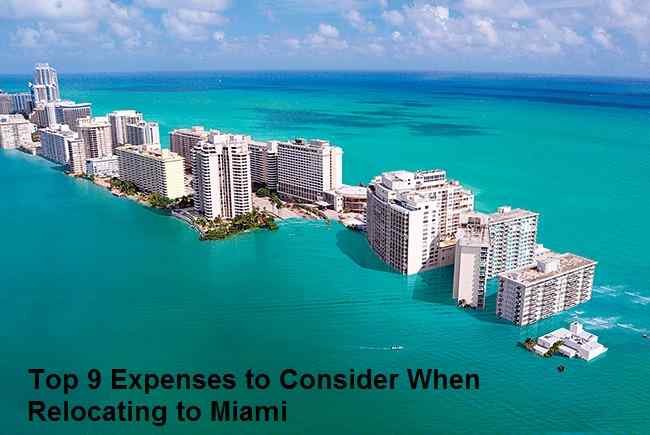 Miami offers many advantages to you if you decide to move to the city. It has beach weather all year round, as well as excellent museums, amusement parks and nightlife. It also has a low cost of living, no income taxes, and low corporate income taxes. There are also lots of schools where your kids can study.
Costs to Consider When Moving to Miami
Miami could be the best place for you and your family. However, relocating to Miami can be costly, so you need to calculate and prepare a moving budget before pursuing your plan. Here are some potential expenses you may incur during your DIY relocation to the city. Some of these costs may not apply to you, so pick the ones that do when estimating your budget.
Transportation cost – If you have many belongings to transport, you need to rent a truck and buy gas to run it. You may also need to rent out equipment like dollies, Straight Line Skates, and moving blankets. If you need several days to complete your relocation, you may also include additional costs like meals and overnight accommodations. To save on costs, you may consider the services of your preferred moving company in Miami to do it for you.
Insurance – Usually, the truck rental provider provides liability insurance as part of your deal. For better protection, however, you may consider additional coverage for your properties.
Storage costs – When there are other items you cannot transport with you, you may consider renting a storage unit to store them. The rent will depend on factors like the location, the number of storage days, and the size of the storage. Also include the cost of transporting your belongings to the storage unit in your budget.
Packing supplies – There are several things you will need to pack your movables. These include packing tapes, plastic wraps, moving boxes, specialty dividers, and markers.
Cleaning costs – When you relocate, you need to clean your new home and the residence you are vacating. Your expenses may include the services of a professional cleaning provider and cleaning supplies.
Real estate costs – These expenses may include rental deposits, home inspection, realtor and attorney's fees, appraisal fees, repair fees, first month's rent, and down payments.
Pet and child care – During your moving day, you may entrust your kids and pets to your friends or relatives. However, if they are not available, you can hire a babysitter and pet sitter.
Utility costs – Landlords and utility companies may require a utility deposit before you move in.
Essential household items – You may need new appliances and furnishings immediately for your new home. Take these into account when calculating your moving budget. Additionally, it is also important to invest in a home warranty plan to safeguard your appliances. In Florida, homeowners can get home warranty plans from companies like First American Home Warranty so do not be afraid to do some research online to find the right home warranty plan for your needs.
Relocating to a new residence can be overwhelming, as it can be costly. However, there are smart ways to reduce your overall spending, like hiring the services of a reputable Miami moving company.