Whether one is dealing with new or existing employees, retail sales training is important for many reasons. Employees must develop and update their skills regularly in a rapidly changing business environment. They can boost the sales of products and services, thereby resulting in increased revenue. Companies know the importance of training and development as being indispensable to their continued existence. Regular training helps employees to achieve business goals daily. One cannot deny that organizations do well when their employees receive the necessary training and are motivated to learn and become competent.  A contented and happy employee is the best asset any company can have.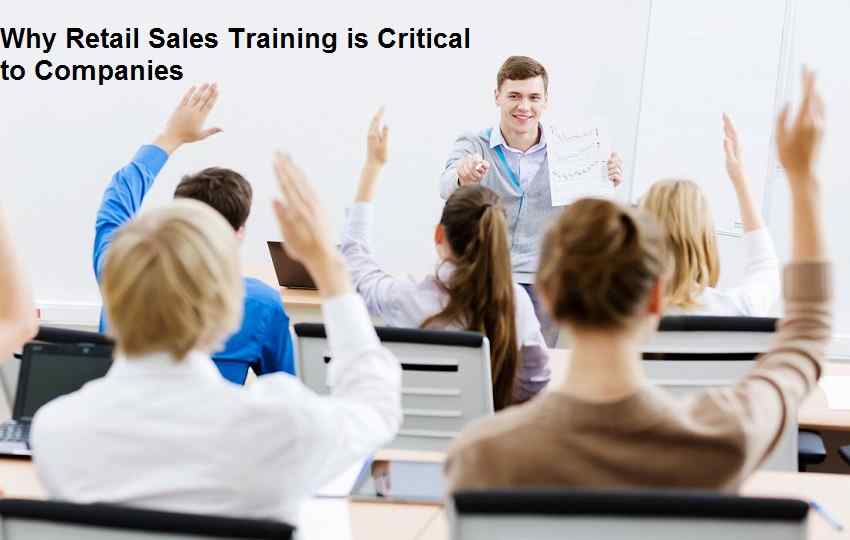 How training impacts a company
Higher Revenues: With new programs and software being introduced often, employees must be given the training to do their jobs efficiently. If they are slow and look like they do not know how things work, this leaves a bad impression with customers.  This results in lost revenues – if other departments are functioning well, the lack of a good sales approach and training, a business will fail.
Training: Every job requires basic skills to carry out tasks and these are different for each job. Since sales teams are in constant touch with customers, they should receive regular and constant training. No sales team can sell themselves or the company's products/services well if they are not aware of changes in the marketplace. There are many good retail sales training programs to choose from – on and offline. Ensuring that your teams have access to the latest information will help them communicate effectively and convert leads to loyal customers.
Access to strategies and tools: Every sales team must be updated on business strategies and given the right tools. Domain-specific areas should be covered thoroughly in retail sales training programs so that employees are conversant with all the products/services the company offers. Some employees are naturally gifted at selling and others may not be – the key is patience and setting expectations to learn and thrive. Motivating employees with bonuses and raises are a good way to encourage employees to perform better.
Based on the business model, each company will have different sales strategies. There are bound to be many similarities in the sales process. Every retail training program will target the following aspects:
Connecting with customers
Developing good bonds with their assigned customers
Determine customer needs and offer the right solutions
Ensure that the products/services are delivered in a timely manner
Solicit feedback to find out if customer needs were met and what else could have been done
Think of ways to retain existing customers and generate new customers
The first two steps are usually the same for every business, but each organization must develop its own programs to deal with the needs of their business and their customer base. While some may work better as dealers or distributors, others should employ direct selling based on their niche. During the process of developing sales strategies and retail sales training programs, necessary forms and checklist must be put in place. This will ensure that critical steps are not missed. Regardless of the nature of a business, training programs are key. These should also be comprehensive to deal with any possible problem during a transaction. Training programs are not only essential, but they are also the key to succeeding.