You've put in the work and your website has finally become a traffic magnet. It is not easy to run a growing website. You might have done the research and laid down the groundwork for the hosting. Once everything is in place, you'll be asking yourself how to make the best out of the dedicated server. There are some tips that will come in handy and we're going to highlight some of them.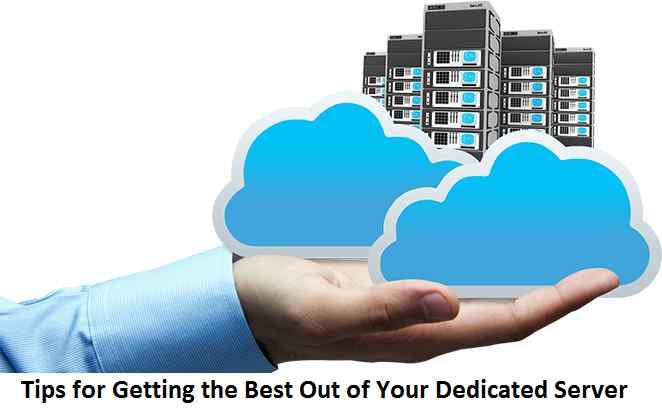 Look for Cost-effective Technology Configurations
The configurations that you go for should be able to meet your business needs. When you're looking for a new car, you will not automatically go for a Ferrari, not unless you've won the lottery. The same applies to dedicated web hosting. You don't need to go for the newest or greatest. It is important that you're identifying your needs first before anything else. Ideally, you should be looking at your current hosting situation and if there is growth projected in the next year or two. Some of the key factors you should be looking at include:
Memory
Bandwidth
Type of storage
Operating System
Processors
Every component will have a bearing on the overall cost of the dedicated server. A good example is the use of SSD storage. They're faster compared to HHD, which means improved performance for your dedicated server.
Take Responsibility for Your Server
You can save a lot of money when you take full responsibility for your server. There are hosting providers that will boast of providing a hands-free experience for their dedicated server customers. You could end up paying more under such circumstances. You can look for a dedicated server that you manage on your own in order to save money. You don't have to be an IT expert in order to run a server. Once you know the basics, the other things you can learn with time. There are different resources you can use right from the time you get the bare metal server. You will be able to customize it to your needs once you find the right information.
Getting Reliable Hosting
One of the ways you can avoid extensive downtime is by getting reliable hosting. Just because the provider worked for you when you were on shared hosting, doesn't necessarily mean they will be the best option for a dedicated server. In 2017, Amazon Web Storage platform was down for three hours and it resulted in $150 million in losses. As much as moving to a dedicated server will unlock new speed and performance levels, it will be of no importance if the hosting provider experiences frequent downtime. A host that guarantees 100% uptime might not be sincere. There are some situations that can't be avoided. A good host will guarantee 99.5% uptime.
Not Scrimping on Security
Your brand needs to be protected at all times. Having ultimate control over a server can be seen as a double-edged sword. It makes it possible for customized configurations that support business processes. With added responsibility comes additional risk. Remember that you're the one who is in charge of configuring the server and this will include setting up the security. It is estimated that companies lose up to $400 million because of hacks. A significant number of hacks will go unreported because companies are embarrassed about the incident. Even if you're trying to save money on dedicated servers, investing in security should be paramount. Look for a hosting company that provides SSL certificates, firewalls, and DDoS protection. There should be robust monitoring and backup systems so that you're quickly getting back online in case of an attack.
Methodological Scalability and Predictable Pricing
Dedicated hosting prices can quickly skyrocket if they're not planned. As much as scaling dedicated environments are preferred, you also want to make sure the costs are in check. This means that you have to be careful with the server selection from the onset. You will be able to predict the pricing as you scale based on your needs. The elements will come with a fixed cost and you're able to know as an administrator how much you're expected to spend in the future.
24/7 Support
Round the clock support can make the difference when working with a hosting company. Customer support should be available through chat, email, and phone. You can check out ServerMania if you're looking for server management solutions that are robust and scalable depending on the needs of your business. It is crucial to understand your business and its needs. You don't have to go for a sophisticated setup for the server to be effective.