The 21st century has ushered in a workaholic culture; hence most people have totally preoccupied with their work and according to studies about more than half of American parents are part of the workforce. Due to this, most kids in their formative years a part of childcare centers and preschools. Since these kids are spending the starting years of their life in such services, most parents demand high-quality childcare services.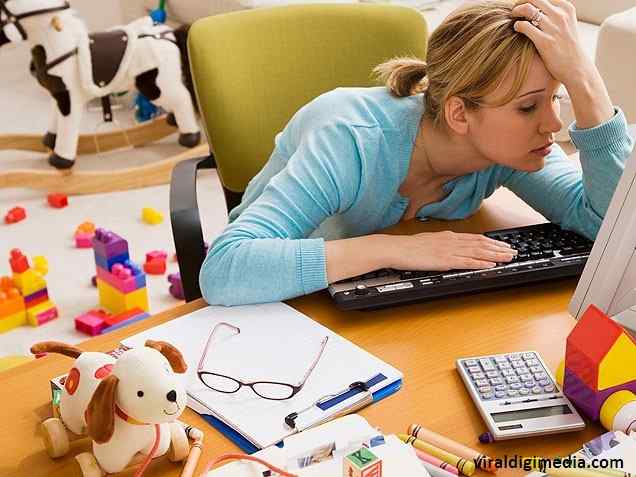 Since such childcare services are becoming a very lucrative business option, in order to stay competitive, you need to up your game. And, you can do so by childcare management software.
A childcare management software is a software that is designed to streamline your operations, help digital management of fees and payments and improve communication with the parents.
It is pretty challenging to run a day-care and taking care of the different needs of each child effectively and efficiently. So, to ease your process, you can use childcare management software. Now, if you still are confused about it, this post will be able to solve most of your doubts as we are going to highlight some of the most important benefits of childcare management software. So let us look at the benefits one by one :
Go paperless: When you run a day-care or a preschool, there are various documents you need to maintain like infant feeding, diaper checks, incident reports, tuition bills, and receipts. Now you need to store all this in different notebooks, files, etc. With childcare management software, you can actually go paperless as all the essential documents and registers will be appropriately maintained in it, thereby saving costs of a lot of paper and ink.

Better Attention: When you go for childcare management software, then your staff are relieved from the administrative duties, so they can devote much more attention to the children and spend more time with them. This not also makes them happier, but they will be self-satisfied as the significant reason for staff to be associated with you are the children. So, when they are able to devote much more time to them, they will enjoy the process, thereby reducing your employee turnover.

Efficient Tracking of Attendance: Manual attendance log is too much of a hassle; with efficient childcare management software, you can accurately keep track of the attendance of each enrolee. Every parent will be required to register on it while dropping and picking up their kid. With this data, you will be able to fully evaluate the utilization pattern of your day-care center and make arrangements accordingly so as to maximize the classroom capacity.

Parent Engagement: Using childcare management software is also beneficial since it has a very important component of parent engagement. With the software, you can seamlessly communicate with the parents and keep them in the loop about their little one's activities. When parents are updated in real-time about their child's activities, they will be more than satisfied, and this will help you to maintain the brand value and goodwill of the organization.

Deeper Insights in Child Development: When you use childcare management software, then you will be able to store and understand more information about the child since everything is digital. Moreover, it will also help you to develop a better profile of each child, catering to their progress and growth. This is possible because with better childcare management software, your staff will be able to record observations of each child, and this can help you look at their behavior pattern and make an analysis accordingly. Also, with childcare management software, you can also provide this detailed record to their parents who will be quite satisfied in understanding their child, and god forbid, even if there is any problem related to their physical or mental growth, it can be corrected quickly.

Enhanced Quality of your services: With childcare management software, since you provide better insights related to each child's profile, it enhances the quality of your services and also helps to build your brand and goodwill. Think about this, when you are using a childcare management service, you are relieving your staff from all their mundane duties and asking them to focus on the children. Now, this not only makes your staff happy but it also holistically improves the experience of both the parents and the children. For the parent, the software helps them to be engaged with their children, and for the children, they are able to get all the attention with their development needs taken care of.

Advanced Meal Planning: Often, child management software has tools for tracking the number of meals provided as well as nutritional requirements of each child so that their breakfast, lunch, and snacks can be planned effectively. This will help you to give the kids the exact nourishment they need.

Safe and Secure: A very important concern when you use digital software is that whether it is actually safe and secure. Since a childcare management software uses the personal information of children, which is quite sensitive, this concern is valid. However, in maximum cases, childcare management software is completely secure and protects privacy concerns in all ways. They use a very secure format as only a few people like parents, teachers, and guardians have access to the software.

Automated Billing and Payments: Childcare management systems are equipped with digital billing and payment features. With childcare management software, you can prepare and send bills to parents, keep track of unpaid accounts as well as set reminders for parents who are due to pay their fees. Similarly, parents can use this software with the digital payment gateway provided and make hassle-free payments through it, thereby avoiding late payments.
Summing Up 
Now, these are some of the most important benefits of a childcare management service software, and when you would start using one, you are likely to discover more advantages. So book your child management software today and improve the quality of your day-care services.