Planning to move to and start a business in Dallas? Then you couldn't have made a better choice! As the second and fourth-largest metropolitan area in Texas and the U.S. respectively, Dallas is among the country's fastest-growing cities and one of the best places you could ever own a business.
It's especially favorable to investors and entrepreneurs. This is thanks to policies such as no state income and the right to work.  If you've only moved recently and yet to set up a shop, here are factors to consider when looking for office space for Rent in Dallas.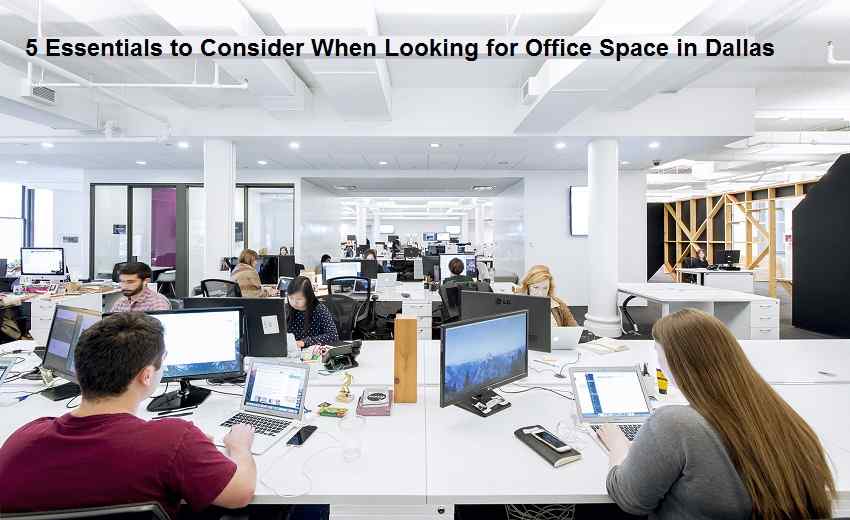 Location
The location of the office space should be among your priorities. This is especially essential in a fast-developing city like Dallas. As one of the best places to do business in, Dallas attracts hundreds of investors, entrepreneurs, and experienced individuals looking for work daily. According to a survey by Bloomberg, Dallas receives more than 200 migrants each day. It is thanks to this that North Texas is now the country's fourth-largest metropolitan area.
On the one hand, this is great as it creates more growth opportunities and strengthens the economy of the city. On the other hand, it means increased traffic and tight parking space. A report by INRIX shows that Dallas is among the country's most traffic-congested cities.
On that note, you want an office space for rent in Dallas that's conveniently located, so it's easily accessible for you, your employees, and your clients. Meanwhile, it should be in a place that sends out a positive message about your entity. Offices located in a classy area often give the impression of a financially stable and also well-established company, hence more appealing to potential clients, employees, and stakeholders. Those in a developing or rather an old area tend to do the opposite.
The Size
Space might be in the best area, but if it does not match the size of your company, it will be of no benefit to you. In that light, choose an office space that not only accommodates you currently but also allows room for future growth.
The Layout and Design
The business environment you put your employees in dramatically impacts productivity. Put them in a cramped office space, and they'll be less productive. Moreover, the layout and design of your office affect the quality of employees you get.
When job hunting, highly skilled and qualified candidates in Dallas often prioritize the salary, the benefits, and their work environment. Such employees have the potential to bring success to your business, and if they feel the office design and environment limit them from doing that, they'll turn down your offer. Keep in mind that with Dallas being among the country's fastest growing cities, such job candidates always have better job offers. Therefore, it's up to you to create a work environment they will love.
Competition
You also need to pay special attention to the competition around you. If the premise is too close to your competitors, it'll create too much pressure on you and bring about the rivalry. If it's too far away, you'll be losing out on the segment of clients who visit a particular area because they heard they can find a certain service there.
The Cost
When it comes to the realty market you will get what you pay for.  If you set a budget that's too tight, you'll end up in an office that's either too small, poorly designed, or not located conveniently. This means there's a high chance you'll try to move out in a few months, which is also costly. Therefore, consider how much you can afford and be careful to avoid hidden costs while looking for office space in Dallas.
Your office is like the heart of your business. If you don't get any of the above rights, you may end up being unable to meet your objectives. If at this point it's still difficult for you to find a premise you like, work with a brand like Office Finder to find the best office space for rent in Dallas.