In the highly competitive legal landscape, personal injury lawyers often find themselves searching for innovative ways to stand out and attract potential clients. The key to success lies in effective law firm marketing strategies that not only differentiate your practice but also foster growth. In this article, we will explore 10 powerful personal injury lawyer marketing ideas, emphasizing the use of modern tactics to enhance your firm's online presence and visibility.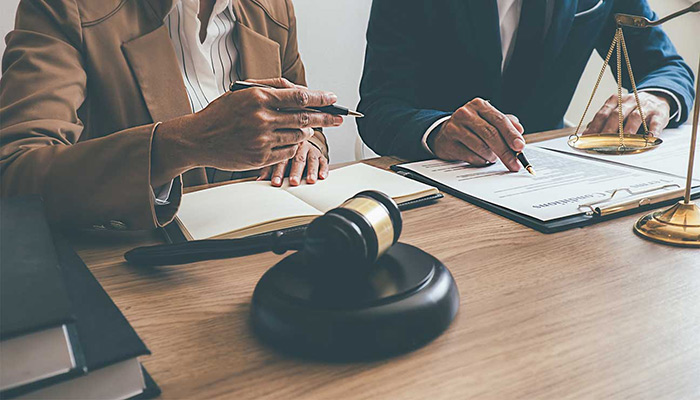 Search Engine Optimization (SEO)
To rank higher in search engine results, personal injury lawyers need to implement SEO strategies. Optimize your website with relevant keywords, create valuable content, and secure high-quality backlinks. This will improve your online visibility and drive more organic traffic to your site, ultimately increasing your chances of securing new clients.
Quality content is paramount for successful law firm marketing. Regularly publish blog posts, articles, and informative guides that address common questions and concerns of potential clients. By providing valuable information, you establish yourself as an authority in the field and build trust.
Utilize social media platforms to connect with your audience. Regularly post updates, engage with comments and messages, and use paid advertising to target your desired demographic. Building a strong social media presence can enhance your firm's visibility and credibility.
Leverage email marketing to nurture leads and maintain relationships with current and former clients. Sending out informative newsletters, updates, and client success stories can keep your firm top of mind when legal needs arise.
Encourage satisfied clients to leave positive reviews on platforms like Google, Yelp, and Avvo. Positive reviews can greatly influence potential clients when they are seeking a personal injury lawyer.
Engage your audience with video content. Create informative videos about common personal injury cases, legal processes, and client testimonials. Videos are a compelling way to connect with potential clients and build trust.
Pay-Per-Click Advertising (PPC)
PPC advertising allows you to target specific keywords and demographics to drive immediate traffic to your website. While this requires an investment, it can deliver quick results and a positive ROI if managed effectively.
Ensure your website is mobile-friendly as a significant portion of potential clients use mobile devices to search for legal services. A responsive website will improve user experience and SEO rankings.
List your firm in online legal directories and local business listings. These directories provide additional exposure and can improve your online reputation.
Host webinars or seminars on personal injury law topics. These events can showcase your expertise, allow for direct interaction with potential clients, and establish your firm as a trusted resource in the field.
Partnerships and Networking
Collaborate with other professionals, such as medical practitioners, insurance agents, or car accident repair shops, to create referral networks. Building strategic partnerships can lead to a steady stream of referrals.
Unique Selling Proposition (USP)
Develop a strong USP that sets your firm apart from the competition. Whether it's your expertise in a specific niche or a unique approach to client service, a clear USP can be a powerful marketing tool.
Feature genuine client testimonials on your website. Sharing success stories from satisfied clients can build trust and credibility.
Use analytics tools to track the performance of your marketing efforts. Analyze data to refine your strategies and allocate resources more effectively.
Maintain an active legal blog on your website, regularly posting on relevant topics. This can attract organic traffic, showcase your expertise, and improve your website's SEO.
Conclusion
In the highly competitive field of personal injury law, effective marketing is essential for growing your firm. By implementing these modern tactics and staying committed to your marketing efforts, you can enhance your online presence, connect with potential clients, and establish your firm as a reputable and sought-after legal service provider. Remember, law firm marketing is an ongoing process, and adapting to the evolving digital landscape is key to achieving long-term success.
Follow – https://viraldigimedia.com for More Updates