Although Doctor's day is nowhere near, doesn't mean you don't have to wait for it the whole year. There can be a variety of good and dependable reasons why you would want to gift a doctor. Maybe they have been of extreme help, or you have strong professional ties with them. 
It is also possible that they are close to you, and maybe there's a special occasion coming up – either their birthday or having achieved a milestone. Whatever the reason may be, you can entice them with a thoughtful present they will cherish forever.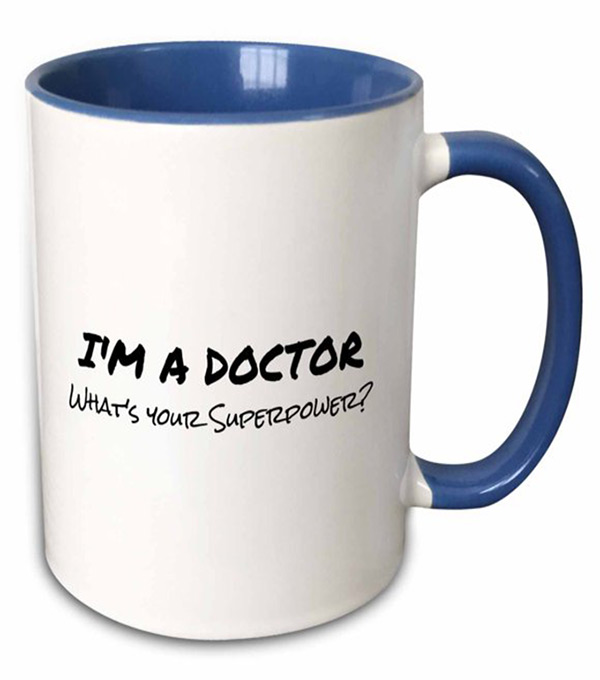 Since you are already here, I would like to assure you that you could never go wrong with a personalized gift. They are fantastic selections since they express an extra level of gratitude through a distinctive element of what would otherwise be a run-of-the-mill, ordinary gift. 
Even something as basic as an engraving with your doctor's title and name can make a great impression and show your value in them. Keep reading to find some inspiring ideas and make your concerned medical practitioner feel like they're on cloud nine! 
Custom Button Badge –
Let 'em be proud of their selfless devotion to humanity! Custom button badges can be applied to any clothing without damaging it. Also, if you incorporate some intriguing designs into the badges, they will be tempted and won't remove them, whether on duty or off duty. 
Tip: You can add a special message or a tagline to motivate them. Nowadays, many online digital printing websites can print personalized badges. You would just have to find a design and upload it. 

A sip of freshness with a reminder of gratitude – imagine how lovely their mornings would be! For dedicated health personnel who are always on a run to save lives, a personalized mug is just the right match. Every day, they will head out for work sipping their medicine (tea or coffee) from the mug that you gave them. 
While their hand smoothly glide to write down a prescription, they will also be reminded of a practical gift that you chose to bestow upon them. Pens come in regular use for doctors and they make for a meaningful choice as a personalized gift. Pick a design and ink that looks classy. Also, emboss their name and title on the pen for more exclusivity.

Because a dose of aesthetics is necessary to keep the day going! Doctors have a particular way to keep up with hygiene and coasters can help them achieve that. Coasters are useful in preventing the table from getting ruined from coffee stains and also add to the surroundings. Gift them a set of personalized coasters featuring images of their loved ones, favorite characters from movies, or calming landscapes from faraway locations printed on them.
There's no way COVID is retreating any soon. But you don't have to contribute to the paranoia. I bet you wish to tell them, "I care for you, stay safe!". And when doctors and nurses are at the forefront of dealing with the crisis, gifting a personalized mask is actually considered to be thoughtful. 

 Doctors who have their own clinics or workspaces will be left in awe upon receiving a magnificent gift like this. Personalized crystal cubes can be better alternatives to boring paperweights and have an awe-striking effect on anyone at first glimpse. With or without light, these gifts will scintillate on their own, filling the room with positivity. Get their photograph engraved in such cubes so that they think of you every time their sight falls on them.

Doctors are on their feet all day, but dehydration shouldn't be a reason to make them feel exhausted. Surprise them with custom-printed drinkware to keep them hydrated all day. Personalized bottles are often made of metal and are a more sustainable alternative to plastic ones. Get their photograph or artwork and their name printed on bottles, sippers, or mugs and wait for their reaction. 
Scrubs are worn by doctors while they're on duty. They are more convenient and functional than normal clothes as they are exclusively designed for medical professionals. Gifting them customized scrubs is not a bad idea at all, but rather a brilliant one. You may get their name and title engraved, or play with it and have a favourite phrase or nickname added on the scrubs. 

A doctor's mind is an ocean of knowledge and thoughts. And of course, their schedule is packed tight even on weekends. It is a good idea to let them make an anecdote of their tasks but without the boring pages of a diary. A custom notebook with ravishing designs carrying its name is the ultimate choice for such purposes. Customized notebooks are cheaper than one thinks and can be designed with limitless imagination. 

Pen-drives, or as one may call them USBs are often used by doctors for many purposes. Add a cute touch to a custom USB that will always be admired by your beloved medico. Engrave their name on the USB or get it shaped like a doctor or nurse (some websites do it). 
Greatness Starts With A Thought
This list is not only restricted to just doctors – if you have a nurse or another medical practitioner in mind, but these personalized gift items will also surely resonate with them. Not only do you get a chance to steer away from the ordinary, but it also gives your gifts an emotional value that is appreciated by the person receiving the gift.  Go ahead with these suggestions and shower them with the love and gratitude that they deserve! 
Follow – https://viraldigimedia.com for More Updates