The term refurbished iPhone refers to the phones that have been returned because of any fault or any other reason. These used phones then undergo various quality checks to meet the quality of the Apple standard. Note that not all the refurbished iPhones are a fault because sometimes, the user changes his/her mind within 2 to 3 months after buying an Apple phone and then sent it back. If the Apple smartphone is faulty then the issue has been fixed to meet the same quality.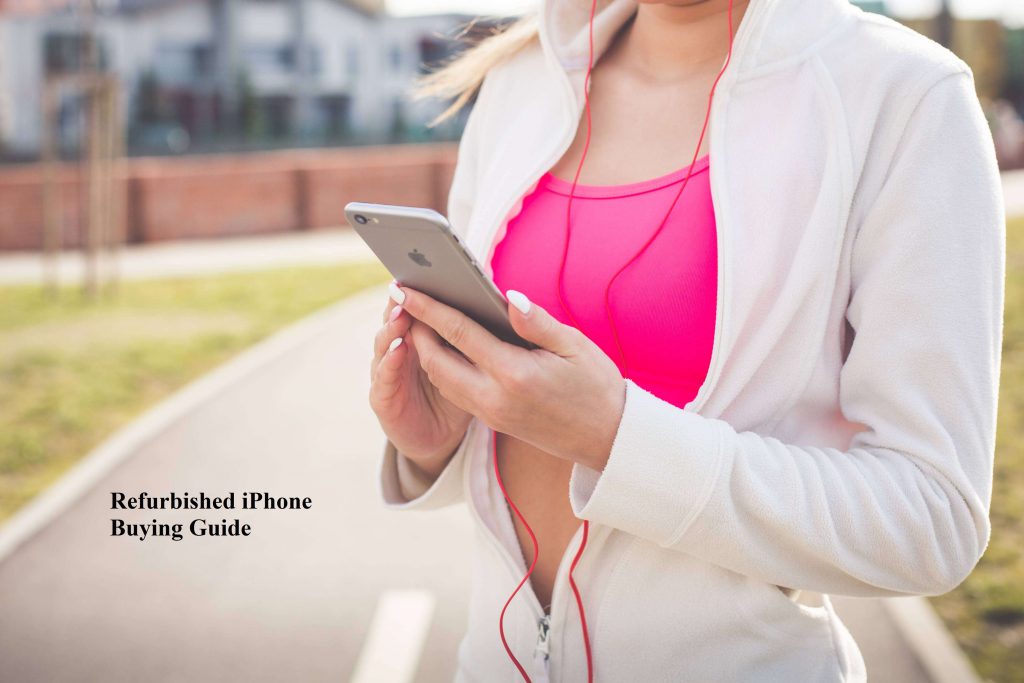 So, why should you buy a refurbished iPhone?
Although the smartphone is highly expensive still most of the people love to buy these. Since the last decade, having an iPhone has become mandatory for all. But the unfortunate thing is that they come up with a price tag that is not affordable to everyone's pocket. This is the reason what makes refurbished iPhone is a better option.
So, if you are the one who is looking to buy an Apple phone but the cost is what makes you change your decision then buying a refurbished iPhone 6s online is a great option for you.
Where you should buy a refurbished iPhone?
If you are looking to upgrade your iPhone, then buying a refurbished iPhone is an ideal option. Like if you have an old 5s Apple mobile phone and you are not able to afford a new iPhone 6 then buying a refurbished iPhone 6s plus online is a great upgrade for you without even paying much cost. However, it is recommended to buy a refurbished iPhone from a reputable retailer or a reputable website. There are many popular online websites available that offers a wide range of refurbished iPhones online so you can easily choose the right one for you.
Note that you should first read all the information before buying a refurbished iPhone. So that you can buy it in the right condition as you want to have.
Buying a refurbished iPhone 6s plus online is good as you are buying a new one because you will get the same quality of the phone as you will get with the new one. If you face any software problem in the future then the Apple store will fix it on behalf of yours.
How to find a good deal on a refurbished iPhone?
When it comes to buying a refurbished iPhone, everyone looks for the greatest deal. You might know the simple rule of supply and demand. More the people sell their used Apple phones, the lesser will be the price of Apple phones. When there are higher numbers of used iPhones in the market, you will get a great deal on refurbished iPhone.
Buy a refurbished iPhone which is good in condition!!!
Note that before buying a refurbished iPhone, you must read the specifications carefully so that you become able to buy a phone in good condition. Note that you would not receive a refurbished iPhone in the original packing, you will get it in white box packing. Note that sometimes, refurbished iPhones does not even include headphones, charger and the pin that is required to open it. That is why you should read the specifications carefully before buying a refurbished iPhone.
However, sometimes you will get a refurbished one the same as that of new with minor scratches that are not even visible with naked eyes. So, don't buy an iPhone without reading descriptions. Also, read about the warranty period of the Apple smartphone. It is recommended to buy an Apple mobile phone with the warranty because in case if you face any kind of software or hardware problem with your iPhone then Apple store will fix it without charging you a penny.
So, from now don't buy a used iPhone from a stranger and don't just put yourself on risk. Buy a refurbished one from a reputable retailer, authorized store or from a reputable online website and minimize any kind of risk. And you will get a warranty with it so you will not face any kind of problem with your iPhone.