Digital solutions have changed the ways most sectors function, but oil and gas businesses struggle to catch up with other industries. Like any other industry, networking is crucial for oil and gas businesses. After-sales service has always been a critical component of customer relations. It can indirectly bring in referrals that can become the top source of B2B market leads.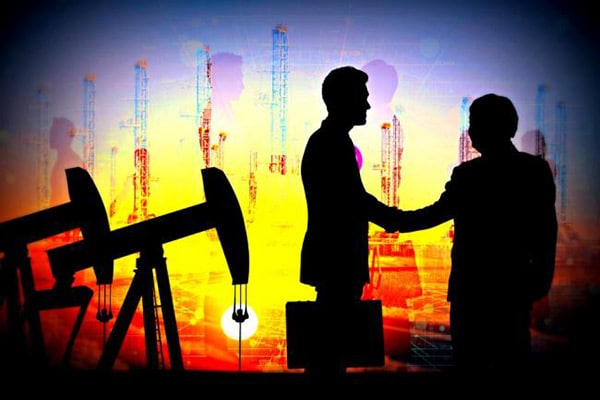 Due to the intense competition, maintaining customer relationships is not easy. You need the best after sales solution for oil and gas specifically to run your business and grow it efficiently.
Here is some vital information on what features the best after-sales solution should have.
Optimize Aftermarket Performance
Oil and gas businesses should not stop at optimizing individual business processes. Organizations need to address all synergies between all business processes.
The solution should be able to optimize the aftermarket journey from start to end. It should have capabilities to collect real-time information from sensors fitted in the equipment. It should be a fully integrated solution for optimizing different sections of the oil and gas business like inventory, price, and uptime.
Inventory Management
The improvement in technologies has helped oil and gas businesses extract more oil. However, improving procurement systems and supply chains can and will provide additional value.
The software should be able to optimize the entire supply chain of the oil and gas businesses. For example, the solution should be able to provide you with simulations that will show how implementing strategic changes in inventory management will impact services and inventory.
It should have a seasonality feature that will allow oil and gas businesses to achieve accurate seasonal forecasting by identifying seasonal patterns of demand and supply and how it affects inventory levels. It should also have features to eliminate the risk of overstocking by repairing lead times, supplier lead time, and scrap rates.
Price Management
Oil and gas businesses should move away from traditional pricing strategies and base pricing strategies around customer-valued algorithms. Your after-sales solution should have price harmonization features to optimize prices.
The oil and gas businesses need software that can use accurate value drivers to make logical pricing strategies to help enterprises earn the highest possible margins. The software solution should support multiple value drivers and combine them with complex algorithms to support business requirements.
The price management feature should cover every price element, like global oil prices, regional prices, special prices, quoted prices, rebates, discounts, etc., to calculate the optimal price for the product.
Customer feedback is important in the oil and gas business. If the customer feedback is positive, the sales will increase. Hence, the after-sales solution must have an integrated feedback component that captures customer feedback and checks whether the prices are aligned to the market.
The solution should support intelligent pricing that sets the right price for the right customer. It should be able to identify unique supply chain parts and customers across the entire supply chain.
To sum up, when you are looking for an after-sales solution for an oil and gas business, you need to make sure that it is an intelligent, cloud-based solution that can help you with all the points mentioned above.