Every business you can find on the market today starts with an idea. An idea that might be planned for a very long time or an idea that needed too much risk to bring into reality. However, every entrepreneur knows that an idea isn't enough to turn into something concrete. Thorough planning, enough resources, skills, helpful knowledge, and a little luck are essential for an idea to work, especially in business. To get you on the right and quick start, here's a checklist if you're longing to begin your dream business today.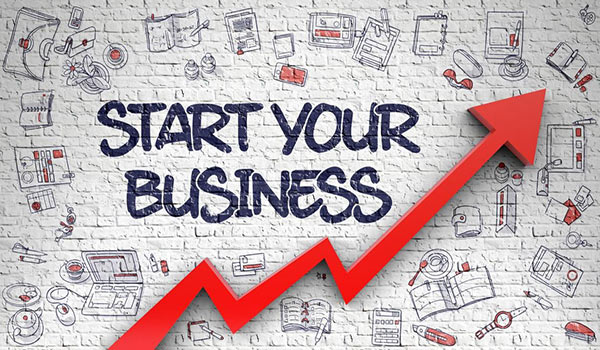 1. Define your best pitch and selling point. 
Before you can start your business, you need to determine your selling point and what makes you unique from the rest. It would be best to create a pitch you can offer to attract investors or prospects. One to three sentences are enough to create your point and sell your idea.
2. Seek help from a mentor.
If you are a startup, the safest move to do is seek advice from a business mentor. You can openly ask about the strategies and the plans that would help build your confidence to gear up for your first weeks. If you have relatives, friends, or neighbors that you can ask, don't be shy and be open-minded for inputs. After all, asking won't lose your credibility.
3. Craft your business plan.
A business plan is the blueprint of your idea, which would be the first concrete evidence of what you have in mind. It should clearly state your funding plans, the system of processes, and backup plans as well. Every entrepreneur begins with a plan, and you can't skip this crucial and vital document. To reach your goal is to curate your business plan.
4. Structure your business.
In opening a business, the structure itself is vital to the whole operation. Whether you want your business to be an LLC or a corporation, you need to think and elaborate what's the best legal structure for you. There is a fine line between each structure, and you need to visit both the pros and cons you're about to face. If you are unsure what to choose, you can always ask for advice from your business mentor.
5. Register
Once you're done legally organizing your business, it's time to comply with your state's requirements. You cannot operate and officially launch your business without registering it in your locality. However, you need to expect that there are sets of documents and regulations you need to follow to establish your dream business. For example, you need to file Articles of Formation, comply with tax obligations, obtain your EIN, and apply for permits and licenses. These are just some of the essential things you need to prepare for, so you might as well get your pen and paper and list down these through a checklist. The requirements differ according to your state's policies. If you don't have the time or want to avoid the hassle of registering your business, you can always seek help from companies that offer formation services like ZenBusiness. They will make the process easy for you and all you need to do is wait for your business to be legally registered.
Turning your idea into a reality isn't a flawless and one-shot process. You need to understand that patience and persistence go hand in hand in establishing your business. So before you start, make sure you are hundred percent ready to take on the new challenge because the filing of papers here and there will cost you time and effort.