Africa's 2019 trends might propel industries and countries to a whole new level, thanks to the implementation of new technologies such as blockchain and IoT. Even in regard to policy, most African governments are rethinking the importance of these new technologies, with serious legislation implemented across the continent. However, unfortunately, a strain of censorship has also been common.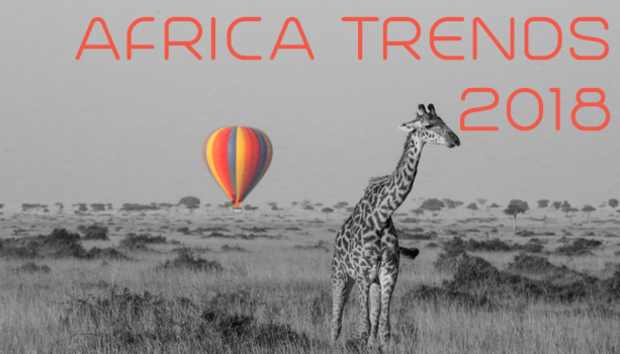 If harnessed well, the following trends could change the nature of African businesses and bring it up to speed with the fourth industrial revolution.
Bank on mobile
Mobile banking is not a new concept in Africa. However, countries such as Kenya have taken the concept to a whole new level — something the traditional banks were not prepared for but now are contending with.
Kenya, often considered the home of mobile money, has seen a shift in banking where the mobile phone has become the central point. Borrowing has no longer become the only exception to traditional banks – and they are worried. A report from McKinsey titled "Mobile financial services in Africa: Winning the battle for the customer" detailed the emerging trend.
"While in many markets banks can rely on regulations to defend their deposit-taking capabilities, over the past decade MNOs have built scale and momentum in mobile payments on three pillars: 1) near ubiquitous distribution networks, 2) vast numbers of customers/strong market concentration, and 3) a superior client experience," the report said.
The report went on to say that MNOs have more registered agents than bank branches — almost 10 times more.
Jeremy Awori, the CEO of Barclays Bank Kenya is a witness to this trend. Right after the launch of the bank's mobile application early this year, the company witnessed a tremendous growth in customers.
"It was hard for Barclays to get to one million customers but once we launched the Timiza app, we got 2 million users within two months," said Awori.
With the launch of many loan apps in Kenya, this digital onslaught on banking will only see an escalation in 2019, and we expect traditional banks to defend their turf either by acquisitions or launching their own products.
Real Blockchain implementation
A few years back blockchain was just a buzzword, but as interest has grown, many more developers and companies have delved deep to unlock its power.
Even governments are now speaking blockchain and this momentum will not cease. Kenya has already put into place a taskforce that will look at the viability of the use of blockchain in government process. Its implementation is still unclear, but the chairman of the taskforce, Dr. Bitange Ndemo, sees many applications from land registry to application of driving licenses.
Bitland in Ghana and Landlayby in Kenya are innovative companies that are looking to harness the power of blockchain in land management.
The promise of blockchain in managing assets, as in the case of iHub, will become a familiar route. iHub, one of the leading incubation companies partnered with Raise, a blockchain company to digitize and tokenize its assets such as shares, one of the first in Africa.
Even private educational institutions are launching blockchain focussed curriculum and partnering with traditional education systems. Funtrench Limited, an educational firm in Nairobi launched blockchain curriculum to increase the number of engineers in the field.
Just like the rest of the world, the implementation of blockchain has stopped being romanticized and now practical use cases are seen and will increase with time.
Increase in technology policies
You can't escape it. That is what most governments and business across Africa realized when the use of technology became pervasive.
In the same breath, considerable efforts to rope in technology in government processes have been witnessed. In 2018, there were numerous policies fronted by the government. Even so, some of the pieces of legislation have been termed retrogressive by critics.
Countries such as Egypt, Kenya, Uganda, Tanzania and Congo have been on the receiving end of criticism for introducing legislation and government policies that would erode the gains in the ICT industry.
East Africa nations, Kenya, Uganda and Tanzania, this year passed laws that saw taxation on the use of various ICT channels either for purposes of censorship or for additional revenue streams.
It is expected that other African countries will next year enact new legislation, with fears rising that some of the laws will be harmful to the development of ICT in Africa, adding an artificial hurdle for practitioners.
A recent report (PDF) by Cipesa titled "State of Internet Freedom in Africa 2018" concluded that internet freedoms are being clamped on in Africa at an increasing rate. "There have been more arrests and intimidation of critical voices across the board, and with the internet offering a safe space for opposition and critical organizing, governments in the region have turned considerable attention to patrolling and controlling that space," the report said.
The year for IoT?
The deployment of 4G in various markets by telecom companies has been followed by promises of IoT infrastructure. At least three major African based telecom companies have either announced their intention to launch an IoT network or have already launched them.
In August, Liquid Telecom, a pan African telecommunication company, launched its Sigfox IoT network across Kenya, beating Safaricom who are also plotting an entry into the IoT space. MTN also launched its IoT network in South Africa this year.
"We are building an LPWAN that will enable us to connect literally anything. Be it your car, dustbin, desk, soil, water, parking spot, water tank, street light, manhole, fridge or pet – just name it," said Joel Muigai, Head of IoT Strategy at Liquid Telecom Kenya. "This network will allow Kenyans to develop our own homemade solutions for the many unique socio-economic and business challenges we face."
In 2019, internet of things will not just be a phrase for the developed market anymore, as new implementations will surface across Africa.
Author Bio: I'm currently working as a Software developer with ruby on rails development company India. I have a great passion for Software management Systems and understanding of analyzing MySQL queries for performance and writing queries that will scale well. Apart from Software Development, I have focused on investing my efforts on Web Services, Specification, and Verification of Software Systems, Business Process Management, Case Management, Intelligent User Interfaces.