No one, without a doubt, is above mistakes.  Unfortunately, that holds true for almost all aspects of life, including corporate life, banking, and cryptocurrency betting. Thankfully, we have rounded up some mistakes, so you won't have to make them during your online gaming adventure.
Some mistakes can be costly, even when playing on the best crypto betting sites. They might be even more pronounced in the sports wagering platforms as players look to cash out from the plethora of games.
While pushing for wins with different crypto betting strategies, you must beware of these mistakes. They will draw you back substantially and, in some cases, lead to significant losses. So let us quickly look at them and how to avoid them.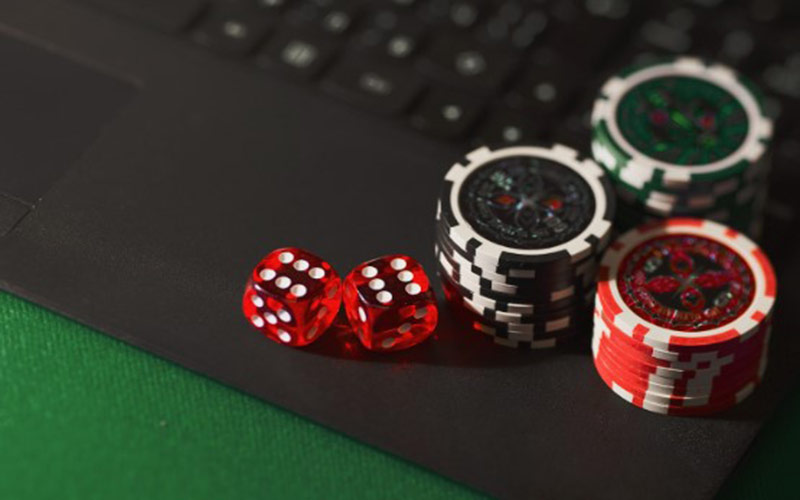 Playing in Unlicensed Sites
Many genuine and fraudulent casinos look to profit from the gaming industry. But, of course, having more players equals more money for these operators. So one way they woo new players is through bonuses and promotions.
Mouth-watering Bitcoin betting welcome bonuses might lure you into registering on gaming sites. You fund your account, play the games, and, luckily, grab substantial wins. Then, you wait weeks after requesting a payout without anything appearing in your account.
Let's pause there and backtrack to the beginning; regardless of how spicy a welcome bonus or promotion is, never play on an unlicensed site. While some might not be fraudulent, there is no guarantee for a payout in such online casinos.
Your efforts at applying Bitcoin betting strategies will amount to nothing. Furthermore, you risk getting hacked if you play on a phishing site.
Crypto betting can be rewarding if done in a licensed casino. The best part is you do not need to stress yourself looking for licenses. Most gaming sites display their license number at the bottom of their home pages or "About" pages.
Popular licensing bodies include the Malta Gaming Authority, the Curacao eGaming Authority, etc. Further verification and assurance would involve running the license numbers on their respective platforms.
Playing Without a Budget
Newbies are fond of going into crypto betting without budgeting. Of course, having swift payments and a brilliant game selection can be mesmerizing. Things get intense quickly, especially if you are on a winning streak.
In such instances, the lure of increasing your bets is always present. You might continue winning without a doubt, but losses may also set in. 
Slot machines are impervious to external control, as their programming is random. Playing such games without a clear-cut budget, especially with cryptocurrency, is a recipe for disaster. You can never predict what the next spin will bring, hence the name "games of chance."
The more experienced players often have a budget when going in for any gaming session. As a result, they only spend what they have set out for the games. Winning becomes a plus for them, rather than a mere chance.
As mentioned earlier, crypto betting can be exciting and intense. However, your budget will keep you from breaking the bank and running at a loss when that happens.
Before beginning a gaming session, set out your budget for it. As the saying goes, don't bet more than you are comfortable losing.
Ignoring Price Fluctuations
The price fluctuations of cryptocurrencies are often pretty subtle if you ignore them. But, invariably, they might add setbacks to your efforts at winning in crypto betting.
While playing with the most popular cryptocurrencies like Bitcoin might be tempting, volatility will be present. Price fluctuations are not always bad as they could swing upward, giving you more value. However, banking on the price to remain stable or increase is not advisable.
A more prudent choice would be to use stablecoins in your bets. Then, you can effortlessly convert your coins on several crypto exchanges and deposit them into your gaming account.
Do not get so carried away by the fun of Bitcoin betting that you forget to monitor the market rates. If you still prefer playing with Bitcoin and other popular altcoins, pay attention to their market values. Withdraw your winnings if things look gloomy or wait for them to improve.
The latter is not guaranteed, and in most cases, you are better off cashing out before the market dips. Whatever you decide, keep an eye on the cryptocurrency market while placing bets with real money.
Staking High When Starting Out
The lure of quick profits is even more prevalent in sports betting than in other online casino games. Unfortunately, new players tend to fall victim to this unfortunate, enticing feeling. They see a potentially high return if they place higher bets on sporting events.
Let us be clear on one thing. We are not saying new players cannot win big on their first shots at Bitcoin betting. They might get lucky and have the bets swing their way.
Nevertheless, quickly placing large stakes often comes at the expense of proper and thorough research. Sporting events may rely on chance, but an in-depth analysis can point to the most likely outcome.
New players should only place high stakes if they have done thorough research and analysis on the sporting events. Regarding casino games, you are better off starting small, especially if you are unskilled in table and live dealer options. It will be counter-intuitive to place a large bet on a game you are not good at playing.
You should start small in sportsbook or casino games until you have gained enough winning traction. Do not rely entirely on luck because unlucky days might be closer than you think. That way, you can save your valuable coins and extend your gaming time.
Start small and gain confidence in crypto betting before increasing your bets. Nevertheless, only place big bets on games you are good at, like the table titles.
Conclusion
You can be on the next winning streak in crypto betting, especially if you employ some strategies. However, the experience will turn gloomy if you are oblivious to the abovementioned mistakes.
Maintain a relaxed stance when betting, and never get desperate. Furthermore, use reliable crypto betting tools to keep yourself from accruing heavy losses.
 Follow – https://viraldigimedia.com for More Updates