Are you overwhelmed with the number of career options available these days and unable to decide what to pursue? Well, if you are interested in the technology sector, then machine learning can be the career that matches your interests and expectations. Artificial intelligence and its subset machine learning are the technologies driving the Fourth Industrial Revolution and will carry high importance in the time to come. So, if you are ready to learn machine learning today, then you would be paving your way towards a rewarding career with great growth opportunities.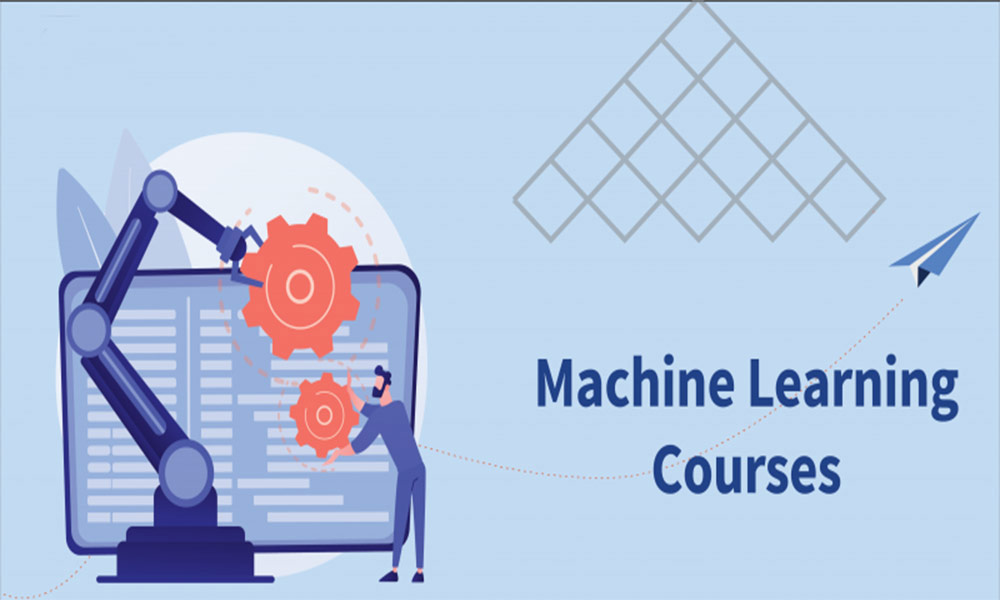 Stepping into the world of machine learning isn't difficult anymore with online courses in India. You can gain expertise in this field at the comfort of your home with online learning courses, that too from world-class trainers. We understand that finding an online course isn't easy, especially if you are not familiar with the edtech platforms offering online courses in India. So, in this article, we have jotted down the best courses you can take to gain a sound knowledge of machine learning. 
Let's get started! 
Machine Learning Certification Course 
Edtech platform – Simplilearn 
Course duration – 58 hours of training modules
Description:
Get ready to dive into the world of machine learning and understand its terms like supervised learning, unsupervised learning, linear regression, classification, and more with this comprehensive course by Simplilearn. The program follows an applied learning approach with the most up-to-date curriculum designed by industry experts. The theoretical classes are combined with over 25 hands-on exercises and 4 real-world industry projects with integrated labs.  
By the end of the training program, you will have a clear understanding of time series modeling, logistic regression, clustering, Naive Bayes algorithm, decision trees, random forest algorithm, deep learning basics, and more. You will also receive a course completion certificate from Simplilearn that you can share on professional networking sites. 
Advanced Certificate Program in Machine Learning and AI
Edtech platform – CloudxLab (designed by E&ICT Academy, IIT Roorkee)
Course Duration – 8 months 
Description: 
This online course is a joint initiative by MeitY and IIT Roorkee. The program covers some of the most trending machine learning concepts like TensorFlow 2.0, Generative Adversarial Networks (GANs), and more. It comes with cloud lab access to help students gain the much-needed hands-on experience to solve present-day real-world problems. The top features of this course are timely doubt resolution, a best-in-class course curriculum, over 25 industry projects, and a certificate of completion by E&ICT Academy, IIT Roorkee. 
The program further covers interesting Machine learning tools like Apache Spark, Scikit-Learn, Pandas, NumPy, Keras, and Apache Hadoop. As the initiative is supported by the Ministry of Electronics and Information Technology, Government of India, the course is worth a try. 
Post Graduate Programme in Artificial Intelligence and Machine Learning 
Training Provider – BITS Pilani
Course Duration – 11 months
Description:
This PG program in AI and ML is designed for working professionals who want to dive into the concepts of AI and machine learning along with its building blocks. It involves a rigorous curriculum, covering topics like regression, feature engineering, classification, unsupervised learning, association rule mining, text mining, deep learning, and artificial neural networks. Participants will also work on a Capstone project for 8 weeks to solve a real-world business problem using AI and ML techniques under the guidance of the BITS Pilani faculty. 
The syllabus is divided into 6 courses, and comprehensive examinations will be conducted for each. Additionally, online quizzes, assignments, and mini projects will keep you engaged throughout the program. Prior knowledge of Python programming is recommended when taking the course.  
AI ML PG Certification Program, IIIT Hyderabad
Edtech Platform – NSE Talent Spring
Course duration – 9 months
Description: 
Build expertise in machine learning with the leader in AI and Robotics research. This Post Graduate program by IIIT Hyderabad involves live interactive lectures, projects, hackathons, and mentored labs to give you a rich learning experience. The program covers a number of important topics like Python programming, math foundations, problem formulation, neural networks, deep learning, recommendation systems, model compression, computer vision, and natural language processing. 
The hands-on projects are based on automatic image captioning, classifying multi-page documents, text classification using the Enron email dataset, and image tagging and road object detection. With 120 hours of live classes, you will be able to build a strong foundation in machine learning by the end of this training course. 
Machine Learning Fundamentals with Python
Edtech platform – Datacamp
Course Duration – 20 hours of learning modules
Description: 
This skill track by Datacamp involves 5 courses with a total of 20 hours of video modules. The instructor will teach you how to build and tune predictive models and evaluate their performance on unseen data. Next, you will understand how to cluster, transform, visualize and extract insights from unlabeled datasets using Python libraries SciPy and Scikit-learn. These are the 5 courses covered in the program:
Supervised learning with scikit-learn

Unsupervised learning in Python

Linear classifiers in Python

Case study: School Budgeting with machine learning in Python

Introduction to deep learning in Python
With all these amazing training options, kick-start your machine learning journey today and have a flourishing career ahead.
Follow – https://viraldigimedia.com for More Updates