Undoubtedly, technology has transformed the world, especially in ways of learning, by providing more development and opportunities. Through the years, both students and teachers seek remote learning scope to expand their knowledge.
As such, online learning is the modern educational system where individuals enroll in various online courses and learn through audio and visual materials, live video conferencing, and lecture recordings. This process proves to be quite impactful because it makes education more accessible to a larger audience. Similar to the courses offered in land-based learning institutions, online school agencies do have versions that complement the busy schedule of the learners.
In line with this, selecting a good online course program is just the same as selecting a subject in school; below are some great tips to efficiently find the perfect course.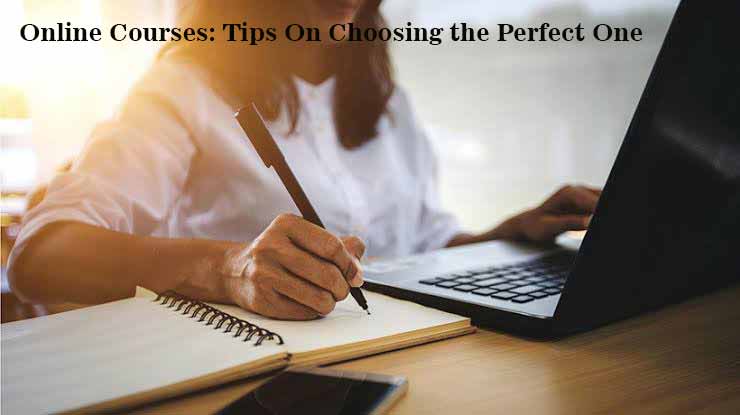 The flexibility of the course
One of the main reasons why people take online courses is because of their convenience, especially in scheduling. Before applying for an online learning agency, it is important to get a sense of the deadlines and schedule of the subject to make sure that it fits well on the available time of the applicants. Since the majority of people who commit to online courses are day workers, students who have part-time jobs, and professionals who have morning schedules, having a flexible time structure is fundamental. Students can study in their own time and at their own pace, even having the option to take quizzes online with Practice Quiz to help assess their progress and review their learning. With a lot of various options available on the net, it would be a shame to take a course that does not accommodate the needs of the students.
The eligible courses
Right now, there are hundreds of different online learning agencies swarming the web. These sites differ according to the subjects they offer and the type of schooling it takes like a professional certification or associate's degree. Thus, before choosing an online course, people should know what is the subject for and whether the credits will be recognized by other learning institutions. They must also identify their certification or degree goal and primarily look for the subjects it requires. For example, there are courses offered only as a review and not a subject; these will not be considered as valid especially when crediting it into a certain university. Also, to help those who are having trouble looking for an eligible course, they could visit the site online digital agency courses; this offers both undergrad and grad subjects.
The learning needs and style
Unlike online schools, land-based learning institutions focus more on UDL or Universal Design for Learning – this aims to give the students an equal opportunity to succeed. Although the same system is sometimes applied to online agencies, some focus on visual and audio learning since it helps the students comprehend the topics easier and faster. This provides students with more engaging activities and interactive notes. In particular, the classes offered in online digital agency courses help the learners exercise their self-discipline and independence through the live sessions; this also allows them to communicate easily with their teachers despite being miles away.