2020 has been one of the most difficult years we've all had to face in recent times. However, there was a lot we all learned in the year that time stood still. This was especially true on the global business front. Companies big and small across the country were forced to shut shop, leaving business owners burdened with debt and stuck with idle inventory.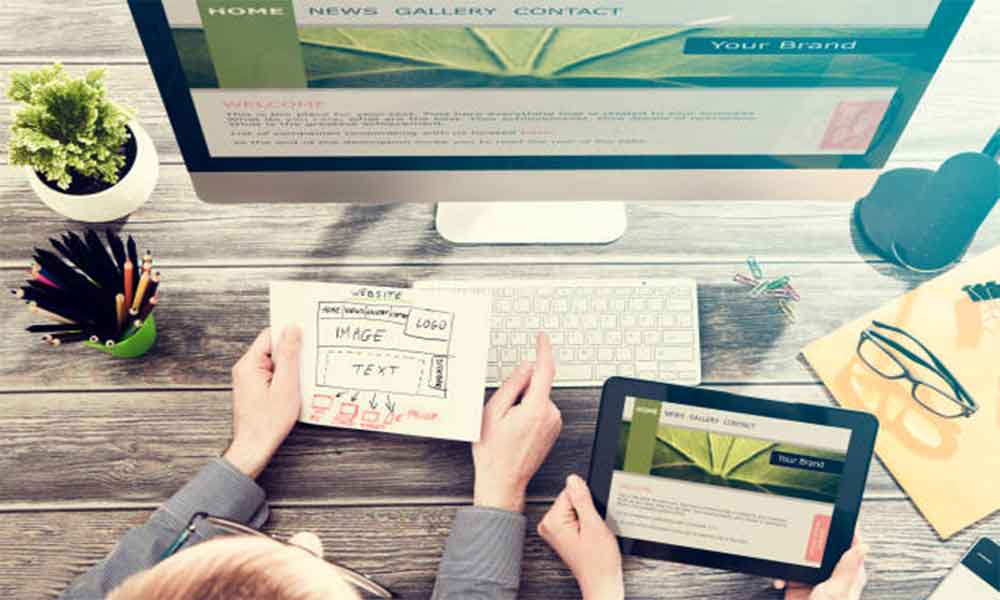 Whilst the situation was grim, many businesses that were operating online seemed to enjoy some measure of growth, as 2020 witnessed the worlds greatest ever increase in online shopping, services and newly converted internet users. In summary – Web development in the UK has never been in as much demand as it is today. 
If you run an established SMB, or are just beginning your entrepreneurial journey, you need to be aware of the relevance of web development for business success in a post-pandemic environment. A study conducted by London based Tech company UENI surveyed more than 5000 businesses in 2019 and found that nearly 75% of all small businesses in Britain did not own a website. Unfortunately for them, the majority of these businesses may have sustained fatal losses as they were completely reliant on an offline model. 
The first order of business for any establishment business owner should be to secure the health and longevity of their model. Web development can help business owners protect their empire and broaden their scope like never before. And here's how:
Websites establish trust
There was a time when firms distributed printed material to potential clients. Today, customers expect businesses to have their own websites instead of relying on prisoned brochures. Websites supply visitors with all the information they need, thus taking the primary step in establishing trust. 
Regardless of the trade you are engaged in, whether you're a butcher or a jeweler, a website is crucial for business success. In fact you could go so far as to state that a business that doesn't have a website cannot be trusted. Ask any millennial, and that's what they'll say!  95% of the UK population use the internet to perform daily tasks such as shopping, banking, researching, etc, and virtually everyone uses search engines for these tasks. Without a website, your business will be much less likely to show up on the search engines results page. 
Perpetual customer support
Providing clients with adequate customer support is not an easy task for any small-to-medium sized business. However, via a website, customers' issues can be addressed in a timely and effective manner. Additionally, client support can be fully automated with the use of technology. 
It is now even possible for customers to receive personalized support via the implementation of artificial intelligence, which is not only quick, but also very cost-effective.  
Increased visibility 
Your website is essentially a digital storefront that does everything a physical store can, without the exorbitant costs. Moreover, your website is not limited to just one location. A user interested in your services could access your website from practically anywhere in the world. This means your business is no longer restricted by your geographical location. 
Moreover, your website will play a crucial role in the growth and expansion of your business. Strategies including SEO (search engine optimization) tremendously boost brand visibility, lead generation and conversions. However, none of this is possible if you don't have a website!
So be wise, and think again. Web development in the UK is no longer a subject that requires excessive capital or time. The best way to utilize it effectively is by collaborating with a professional web development agency that can automate and streamline the entire process for you.  
Partnering with an agency not only helps formulate great concepts, but is also a lot more cost-effective compared to forming your own in-house team.
Web Choice is one of the best web development agencies in the country, and it offers a variety of high quality, value-based services. Web Choice specialize in creating user-friendly websites that look fantastic and feature the very latest technologies. Their team of industry experts are always available to offer immediate support and advice. So if you are ready to grow your business and reach new heights, get in touch with Web Choice today!
About the author:
Sam Dunning is the Sales Director and Co-Owner at WEB CHOICE, UK.
He hosts the weekly podcast "Business Growth Show" with business leaders, experts and entrepreneurs from across the globe.
You'll learn actionable tips across marketing, sales and growth to help you skyrocket your business!
Visit: