SEO is the most important factor for the growth of your online brand. Identifying your target audience, analyzing your competitors, developing a unique SEO strategy, and then implementing it all take time. There's no benefit to working on an SEO project that's not well-planned. 
But the problem with developing and implementing an SEO strategy is that it takes time and effort. If you build an in-house team of SEOs, you will have to spend way more money. Hiring individual freelancers is not reliable for SEO purposes. Instead, you can hire an agency (you can search for this SEO company Nashville if this is where you're located) to reach your professional goals faster.   
However, how can you choose the best SEO agency for your business? Is there a criterion that an agency has to fulfill to be reliable for your business? We will share with you the six things you have to look for in an SEO agency to find out if they are the best for your business or not – keep reading!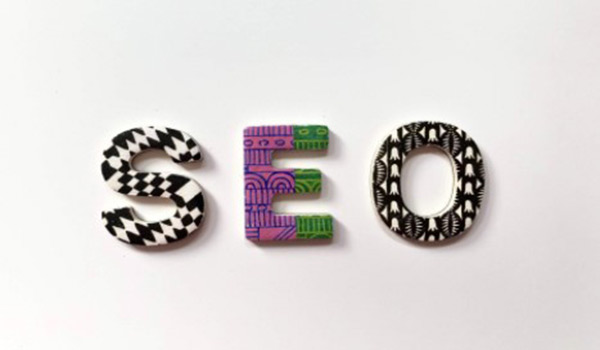 Their SEO Approach 
SEO is not all about doing the guesswork and "Trusting your gut." A proper SEO strategy allows you to identify the areas where you can perform better than your competitors. There are three main types of SEO depending on the needs of your business:
On-Page SEO
Off-Page SEO
Technical SEO
On-Page SEO focuses on implementing the right strategies to ensure that your web pages rank#1 on Google. Things like including the right keywords, adding relevant images, using H2 tags, and adding references to your content allow you to optimize your website for On-Page SEO. 
Off-Page SEO is all about building backlinks for your website. Quality backlinks help you stand out from your competitors, enabling you to become trusted by your target audience and search engines alike. Two of the famous Off-Page SEO strategies are Guest posting and Blogger Outreach to find guest posting sites for building backlinks. 
Technical SEO focuses on optimizing the technical aspects of your website as per the guidelines set by Google. In Technical SEO, you have to focus on keeping your URLs short, building a proper website hierarchy, and keeping other technical factors in check that affect your rankings. 
The agency you hire should know about all three types of SEO. Their focus should be on providing a complete SEO solution to their clients so they don't have to hire different agencies for their SEO needs. 
How They Adopt The Strategy
The most difficult thing an agency has to ensure for the success of an SEO strategy is proper adaptation. Coming up with a unique strategy is not enough for bringing results. Your agency has to ensure that they work on the strategies they have devised for your business. 
A trusted agency will show you how they develop a strategy and implement it. They are willing to provide a complete plan that's specific to your business needs. 
Another thing that sets an agency apart from its competitors is how they focus on different strategies. For example, if you have more clients in your locality than in other cities, a skilled agency will focus on Local SEO first to ensure that you get the most customers in no time. 
Tracking The Progress
The best thing about an SEO strategy is that it helps you track your progress. You don't have to be stuck with guesswork when you devise a business strategy for your unique business goals. You can keep an eye on what results you have got with your strategy and how you can tweak your strategy for better results.
A trusted SEO agency will tell you how they track the progress of the strategies they develop. They will make sure to use reliable tools like Google Analytics to find out the results of the strategy they develop for your business. Furthermore, a trusted agency will be willing to collaborate with you for better strategies. 
Goals And The Time You Have
Another key factor you have to keep in mind while hiring an SEO company is analyzing its commitment. You have to tell them about the goals you want to achieve in a timeframe. You will have to ensure that they set realistic goals and don't use any Black-Hat SEO techniques for bringing quick results. 
Their commitment will enable you to see if they are all talk or can actually become a reliable partner for your business.  
Value Your Mobile Audience
Gone are the days when the only way of accessing the internet was through desktop computers. In the last decade, developments in smartphones have made it easier to access the internet 24/7 through our smartphones. 
A difficult thing about providing the best experience to your prospects who use smartphones is that websites show differently on smartphone browsers. 
You can't show the same website to the smartphone and the desktop user. Make sure that your business website follows the best SEO practices for mobile users, and the agency you hire should be able to meet your expectations. 
Focus On Marketing
SEO is not a "Fit it all" marketing strategy that can help you get the right leads and sales from digital channels. You have to work on other digital marketing strategies along with your SEO efforts to ensure that you show up to your prospects and make them your repetitive customers.
The Digital Marketing Agency you hire for your SEO needs should also be experienced in developing and implementing marketing strategies. They must have experience working in Content marketing, Email marketing, Social Media, etc., to ensure that they don't miss out on any opportunities. 
Checking The Testimonials 
The best way of finding out about the competency of an SEO agency is by checking their portfolio and testimonials. You should have no hesitations about working with an agency that's trusted by other businesses across various industries. 
Testimonials help you understand how an agency brought results for its previous clients. Spending your time reading reviews about the agency you want to hire enables you to understand if they are the best match for your needs. 
Follow – https://viraldigimedia.com for More Updates