Machine learning has remained a hot topic for a few years now. Somehow, it has sneaked its way into computing at quantum-level and diagnostics systems. It is worth knowing about the types of applications these systems can manage and how they are becoming more efficient.
On approaching the end of 2020, let's dig out the top elements trending in the year 2021 in AI and machine learning.
Hyperautomation Through ML
Hyperautomation, a favorite term in automated machine learning, can give rise to totally automated workspaces and home equipment. ML and AI have become the staples of hyper-automation and tools used for process automation. To be effective, hyper-automation needs an approach where the strategy of "one size fits all" isn't applied.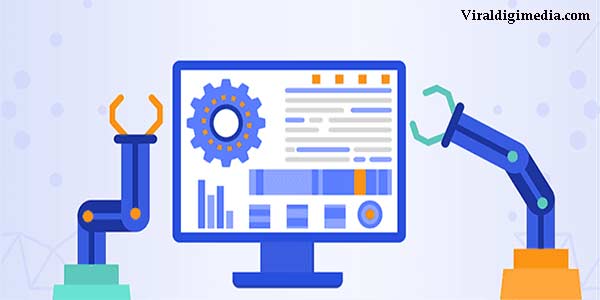 Forecasting in Businesses and Analysis of Their Revenue
Time series have been in the business for some time and will continue to be a hot pattern for upcoming years. In this strategy, experts are asked to gather and go through the data to predict the market and help investors make smart decisions.
Internet of Things (IoT) and ML
The Internet of Things, along with ML, has been proven to be fast-developing fields. Both their utilizations are intertwined together; ML and AI are being used to make IoT machines and devices much more powerful and smarter while being secure. And since ML and AI require a lot of data to process, IoT is there to supply that data effectively.
Progress in Computing Power
AI and ML analysts are close to finding a better way to arrange them in conjunction with artificial neural networks. Algorithmic breakthroughs will be the next best thing in IoT with improved problem-solving abilities and program developments. ML and AI are pushing cloud-based learning systems.
Deep Learning and Reinforcement Learning
Reinforced learning (RL) can be used to predict the growth of business in the upcoming years. RL utilizes deep learning methods to give such projections. When reinforced learning is used, the AI and automated machine learning utilize their characteristics to perform better and meet their goals faster.
For example, that utilizes ML to help out their visitors or solves basic queries without any other users' involvement.
Increased Usage of ML in Cyber-Attacks and Security
ML has been finding its way into home security and cybersecurity measures. The tools developed using AI and ML can collect data from transactional systems, networks used for communication, websites visited, and so on. From home security systems, the home invasion will be avoided as the ML algorithm will track the house members' usual routines. This can be taken a step further by creating a completely automated home.
Many ethical questions can create a lot of dilemmas on whether AI and automated machine learning will run in the future. We all have seen the deep fakes that have become commonplace these days, potentially leading to identity theft, misinformation, and cyber-attacks.
Governments and law enforcement agencies can also play a huge role in these, in the business marketing space, which will cause a lot of issues to creep up.