The era of COVID-19 has made it vital for all industries to rely heavily on technology to thrive. The travel industry is not left out. Today's travel customers expect companies to utilize the latest technology to make the travel experience as hitch-free as possible. So it's little wonder that many businesses have started to improve customer experiences by acquiring IT certifications and gadgets.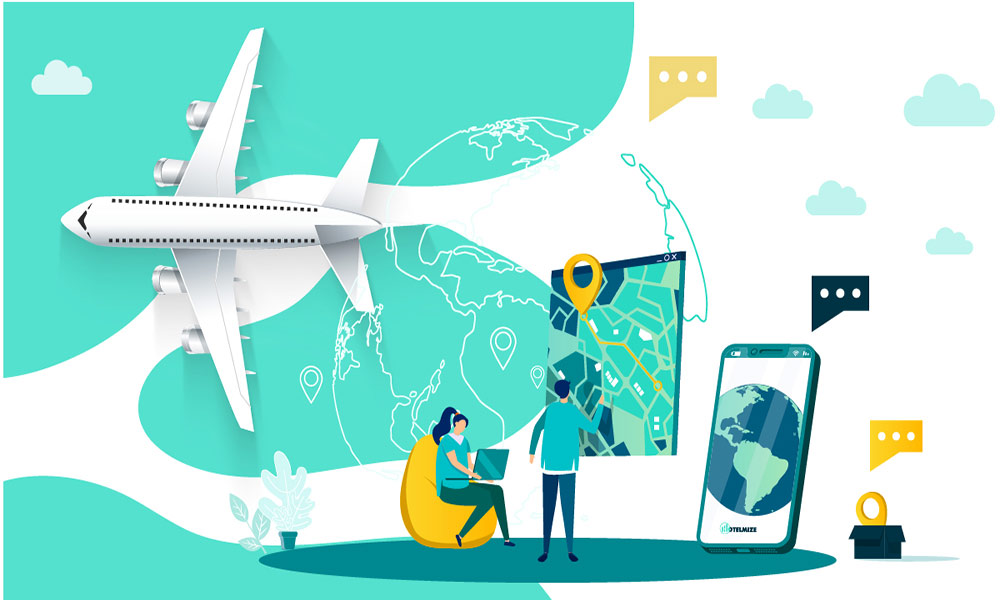 What is Travel Technology?
Travel technology refers to the application of Information Technology, technology solutions, e-commerce, and other comparable technology solutions in the travel, hospitality, and tourism industry. These technologies help businesses and employees to improve the travel experience of customers. The ultimate aim for using technology in travel is to automate most travel-related processes, thereby saving time, reducing cost, and improving overall efficiency.
Travelers need technology before, during, and even after their trip. In the past, for instance, one had to get off the airplane, reclaim their luggage, and then head to the taxi park to hail an airport taxi. Now, thanks to technology, you can pay for a rental car online, pick up the car at the airport and drive yourself around for the duration of your trip. This not only saves time but also minimizes contact with people. "Using a rental car allows you to customize your travel experience by selecting optional add-ons like GPS, an additional driver, extra protection, child seats, etc." says the experts at Sixt, a car rental business in Houston.  
Asides from car rentals, technology has improved several other aspects of travel, from artificial intelligence used for customer service purposes to augmented reality for entertainment and information purposes. Here is a list of the top 5 travel technology that would potentially help improve travel experiences in 2022.
5 Travel Tech Trends for 2022
Touchless Payment and Contactless Check-In
For the longest time, travel companies and airlines have encouraged everyone to utilize the online payment and check-in options for convenience. Now thanks to COVID restrictions, more facilities have been put in place to eliminate unwanted contact. This includes contactless check-in, payments, and check-out at airports and hotels. In addition to keeping customers safe, this option improves productivity and eliminates endless queues.
In addition, there has also been a lot of talk about digitally verifiable travel authorization certificates. This is one of the digital solutions for reviving international travel as recommended by the World Travel and Tourism Council (WTTC).
In 2022, one can expect to have even more business websites with chatbots that pop up to answer the most frequently asked questions when prompted. They help reduce the need for physical contact. In the past, most website visitors would choose to ignore the chatbot and talk to a human customer service representative instead. However, with the current impact of COVID-19 on human-to-human communication, chatbots are here to offer 24/7 support, encouragement and help provide an overall efficient travel experience.
If you've never taken a virtual tour of your intended destination, be prepared to take one in 2022. This is because many businesses now rely on virtual reality technology to perform roles that were formerly performed by humans. Virtual reality is a unique technology that allows you to experience far away destinations without being in the location. 
Asides from using virtual reality applications for virtual tours and marketing purposes, travel companies and hotels have devised several other super creative and technologically ingenious ways to utilize VR. These activities attract niche audiences. No one can correctly predict the future of VR in the travel industry; however, the prospects are promising.
Airlines use VR in their lounges to offer customers a movie theatre-like experience, making their waits for their flights a pleasurable experience. Hotels use this technology to acquaint guests with its facilities, decor, even food preparation processes as well as providing in-room entertainment.
Voice Control and Voice Search
A growing number of smartphone users have begun to rely heavily on voice searches. They use this, not just to find the best restaurants near them, but to find hotel rooms, airplane tickets, and good travel experiences. In 2022, more and more travel websites will optimize their sites with voice search features.
Likewise, voice control is getting increasingly popular for use within hotel rooms. Now you'll find more and more voice-controlled devices such as lighting and heating in your hotel room. You can even use voice control to get tourist information without having to speak to a staff member. The uses for this technology in the travel industry are likely to continue to increase into other areas of the industry in the year 2022.
Recognition technology includes such amazing features as fingerprint recognition, retina scanning, facial recognition, and other identifiers of biometrics. The technology allows you access to places and facilities you've paid for, without having to speak with a member of staff. In 2022, it is hoped that recognition technology will have an even wider application in the industry. For instance, customers who have paid for a meal service may be able to walk into a hotel's dining area and get their food based on facial recognition.
Conclusion
Travel technology helps businesses automate and streamline processes that in previous years would have required active human involvement. These technologies have the potential to reduce delays for travelers and improve financial results for businesses. It is important to continue to keep up with the latest trends in tourism technology to make your travel experience as stress-free as possible.
Follow – https://viraldigimedia.com for More Updates