Technology has made it possible for people to communicate with each other despite living on opposite sides of the world. It has also paved the way for more communication platforms that have made interacting more convenient and accessible to many. As such, it should come as no surprise that billions of people have turned to their smartphones to do virtually everything: messaging, listening to music, surfing the net, and others. Whether you are at home, in the office, or walking down the street, you will encounter several people with these devices in their hands.
Thanks to smartphones, texting continues to be a primary form of communication among people. It is not only convenient and easy but can also send the message to recipients immediately. As a result, church texting service has emerged as a popular practice to help churches communicate with their congregation. Today, several churches utilize mass texting technologies to maintain member engagement and keep a large group of people updated.
To learn more about church texting services here is some information on what it is and how it works. If you are affiliated with a particular church group, you may want to introduce this to boost participation and continue staying in touch with other members.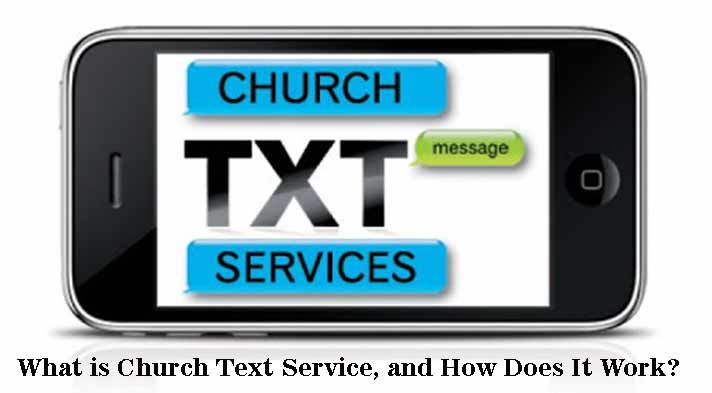 About Texting Services
Text messages are far more effective than emails and other media, as users are most likely to open them. As such, churches have turned to various texting platforms to keep their congregation updated with the latest announcements or send meaningful messages. Church texting services make it possible to do this by providing the platform to help you send your mass texts. These platforms typically come with features like message scheduling, keyword texting, and personalized texts.
Given the nature of a church texting service, you will naturally have to collect phone numbers from church members. You can do this in many ways, such as a verbal announcement in your church or an online sign-up sheet. Once you have your database of contact numbers, you can work on the messages that you intend to send. Common examples include updates and announcements, Bible passages for devotion, prayer requests, volunteer call-outs, and other engaging messages.
Utilizing Church Texting Technologies
Church texting services usually offer unlimited groups, so you need not worry about a growing contact list. They also allow you to customize certain fields, like the member's name, to create a more personalized message and make the recipients feel more engaged. If you plan to start using mass texting, you should also consider creating a keyword and short code for your church or organization. The keyword will serve as a message signifying a member's consent to receive announcements, and the short code will be the number that they send to.
Church texting services may also allow you to schedule your messages in advance, so you can stay on track with your plans and avoid sending a message too late. Since recipients usually read text messages immediately after they are sent, you can quickly receive feedback from church members. To help you with feedback monitoring, you can try looking for a service that gives you detailed insights on your text delivery.
Similar to how a call-to-action (CTA) button works on a website, it is best to place a CTA at the end of your message to prompt members to do something. Make sure you dedicate some of your messages to polls or surveys to get feedback and comments from church members.