In the world today, nurses are professionals that are well-respected and in high demand. Over the past two years, the COVID-19 pandemic has only further highlighted the work that nurses do every day and just how important they are in the healthcare industry. But in addition to needing good nurses to provide daily regular care to patients suffering from a range of illnesses and injuries, the healthcare industry also needs nurses in leadership positions. Nurse leaders work in a range of different career roles to provide the healthcare industry with a compassionate, strong, and patient-centered leadership that is needed in every aspect of this sector. Leadership positions are available for nurses in various different settings including clinics and hospitals, community boards, professional organizations and more. Nurse leaders have an increasing impact on healthcare policies, and many nurses decide to pursue leadership positions in order to take advantage of the further ability to make positive changes for their patients.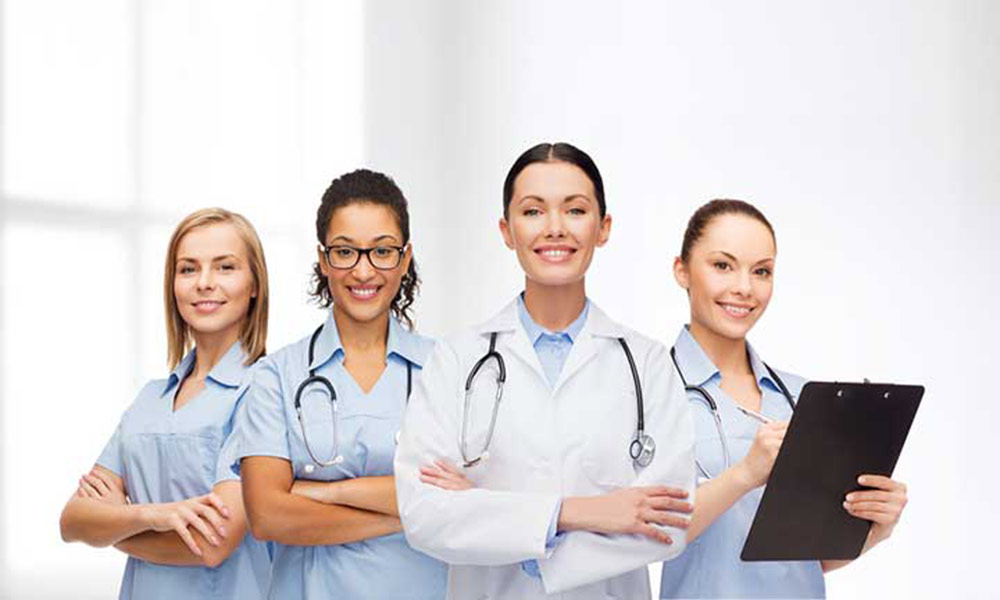 These are some of the top reasons for registered nurses to consider pursuing a career in nurse leadership. 
Study Options Available
Compared to in the past, it has now become much easier and more accessible for registered nurses to get into nurse leadership with a relevant degree program such as these DNP nursing leadership courses from Baylor University. Busy, full-time registered nurses now have the option to study online for their master's degree or doctor of nursing practice degree, which has provided them with a much more flexible and convenient option when it comes to fitting their advanced education around working as a nurse. Online study allows nurses to study from home and mostly fit their study schedule around other commitments, which has opened up opportunities for many nurses to get into leadership. 
Nurses are Great Leaders
For the most part, nurses tend to have the skills and qualities needed to become a great leader. Many of the skills that you use every day in your role as a nurse will translate quite naturally into a leadership role and help you succeed. For example, nurses tend to be good at looking at the bigger picture and viewing situations in a holistic way, along with having excellent communication, people and problem-solving skills that are essential for a leader to succeed. Nurses are often highly experienced when it comes to working well under pressure and have the ability to make big decisions with very little time to think it over. They are used to and good at collaborating with a range of other professionals. 
Break Down the Barriers
Despite the fact that nursing is a very highly skilled, professional career, it is often still viewed as a blue-collar type of work by the general population. Although nurses have several different levels of advanced training and education available to them right up to the doctorate level and the work that they do often has people's lives and health depending on it, it's still not very well-known to people who might not be very informed about the nursing career path and opportunities. Many people still see all nurses as working the same job no matter what level of education or experience a nurse has achieved. More nurses in leadership positions will begin to help break down these barriers and create a picture of nurses as key decision-makers in healthcare today. 
Roles Available
When you think of a leadership role, even in nursing, you may imagine a nurse that spends less time at the bedside and more time delegating tasks to teams and carrying out admin work. And while there may be more time in the office and more paperwork involved in nursing leadership roles, there are also various clinical roles available such as nurse practitioner roles for those who prefer to continue working hands-on with patients. Nurse practitioners are important leadership figures in nursing today and this role is becoming more and more crucial to the successful running of the healthcare system in the US. In twenty-two US states, nurse practitioners have full practice authority, meaning that they can run their own practices and clinics, diagnose, treat and prescribe medication to patients without the need for a doctor's supervision. If you want to get into a leadership position in nursing but don't want to give up working directly with patients, this could be an ideal route for you to consider. 
Career Progression
The training and experience that is required for a nurse to get into a leadership role can often lead to even further career progression options. Leadership roles themselves are an opportunity for nurses to take their career to the next level, but this does not have to be the top of the career ladder. There will often be several further opportunities for nurses to develop their careers within nurse leadership, with executive roles available or nurse educator roles where nurses are responsible for training the next generation of student nurses and closing the gap caused by the current nursing shortage in the US. 
High Demand
Another main reason to consider pursuing a leadership role in your nursing career is the increasing demand for nurses at every level of this profession. Currently, there is a huge shortage of nurses in the US along with a lack of advanced healthcare professionals including primary care physicians, with fewer medical students deciding to choose this specialty area. Because of this shortage, there is an increasingly growing demand for advanced nurses to step in and fill that gap that is currently affecting the industry. With more nurses moving up into leadership positions, it's becoming even clearer that nurses are often the best professionals to be running the healthcare industry, with many taking a holistic, patient-centered approach that is improving standards of care, satisfaction rates and patient health everywhere. Nurses in leadership roles often leads to fewer fatalities, faster recovery times, lower rates of readmission, and more benefits. 
Nursing is a career path with countless opportunities for advancement and progression. Nurse leadership is certainly worth considering if you are a registered nurse looking to take your career to the next level.
Follow – https://viraldigimedia.com for More Updates