There is no city in Australia as vibrant and dynamic as Sydney. Famous for its entertainment scene, good food, and the iconic Sydney Opera House, the cosmopolitan city is teeming with local talent and enthusiastic tourists. Sydney has long been a vital trading point between several countries, making it a center for cultural and commercial exchange. This unique blend of commerce and culture paved the way for thriving business establishments in the country.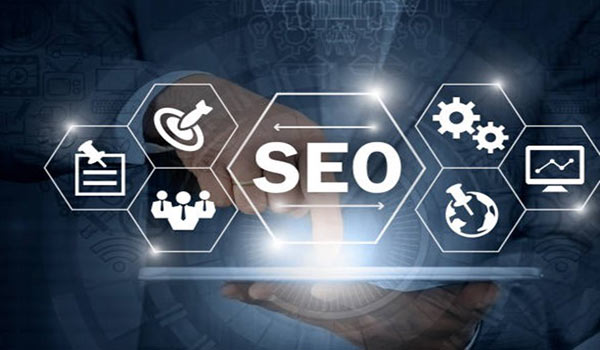 A commerce hub indeed, businesses in Sydney need to stay competitive. Whether you're a startup or a time-honored establishment, you need to adapt to the world going digital. It means building a strong online presence and taking marketing to the next level. It's getting the right kind of traffic, having more conversions, and subsequently, more revenue. SEO Sydney services are just what you need to dominate the organic search landscape.
What is SEO, and why is it important?
Search engine optimization (SEO) is a strategy of optimizing your content to increase its visibility in search engine results. It is important for businesses since it provides them with the opportunity to attract customers to the digital landscape.
Studies show that 81% of consumers research a product online before buying it. They spend significant time gathering information, especially for big purchases, averaging at 79 days. Consumers compare prices, read reviews extensively, and evaluate financing offers if there are any.
Customers like that it's convenient to compare products and services in the comfort of their homes. The ability of global shipping and cashless transactions also encourages buyers to shop online. In further market studies, experts deduced these approaches of consumers. After thorough research, the customer visits a retailer's website and ends up purchasing online. In Australia, 25% of online sales were made using mobile devices alone.
You need to bring your products or services to where your customers are. If you can find them on the internet, you should work on your brand's online presence. When eight out of ten Australians are shopping online, the competition between companies gets tougher. However, you can rank levels higher when you use SEO Sydney services today.
How will SEO services help my business?
A large number of sales will potentially come from online purchases. It usually begins with consumers entering their queries on search engines. Your goal will be to land the first page of the search engine results. A high-ranking page shows that your business is relevant to what they are looking for and that you are a credible source.
Search engine algorithms decide what pages will rank first in results. It scans different websites to deliver the most relevant page to someone searching for a particular word, topic, or question. Also, search engines reward user-friendly sites which are readable and easy to navigate.
SEO Sydney services organize and build your site to make it attractive to search engines. They will incorporate different strategies and content optimization to make your page the most relevant for a customer query. SEO-focused content is engaging and targeted, which will yield the right customers for your business.
Is SEO needed for any business?
You may be wondering if SEO only rewards specific types of businesses. However, almost all industries benefit from SEO like manufacturing, healthcare, retail, and more. Whether your brand is in electronics, home repair, or jewelry, your brand needs SEO when your customers go online.