The world today has become highly competitive. Everyone is in search of more success, which has resulted in a constant run towards something better. People seek the best value for money when buying products and services. As a result, there is continuous pressure on businesses to maintain a competitive edge in the industry by producing something unique and innovative.
Every successful business works with a groundbreaking idea and enough funds to turn that idea into reality. Find out about the five important reasons why you should apply for business loans, as listed below.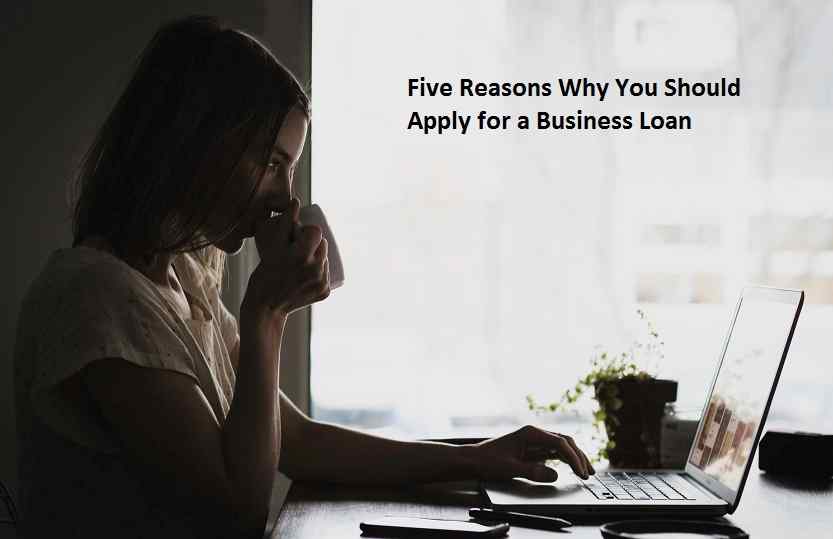 To Expand Operations:
To stay ahead in the market and to maintain business profits, owners need to make sure the business does not lose its competitive edge. In layman terms, competitive edge means having an advantage over the competitors; what makes customers choose you over others in the market?
The market is constantly evolving. There are always new business entrants bringing in better and more unique products. The business will have to evolve and innovate as the times progress. Either it is by expanding existing operations geographically or introducing new segments to the business, the added investment will always be required.
The expansion means additional business costs. Some businesses have reserves saved for this purpose. But even if your business does not raise funds to invest, it is not impossible.
You can apply for a business loan and cover all your expenses needed for growth. Expansion is one of the most common reasons businesses apply for loans. Also, taking credit adds up to the existing resources and does not affect the current capital.
Machinery and equipment are a crucial asset to any business. Especially in the production sector, heavy machinery, on which production is dependent, is vital.
Technology is continually advancing. New machinery and equipment with better facilities are regularly introduced. If the production section is not updated accordingly, the business may lag in comparison to its competitors. One way to cover this gap is to apply for a small loan to upgrade equipment at times of cash flow shortages.
At times, machinery unexpectedly breaks down or gets faulty. In such cases, production may severely get affected, and losses may be major if timely replacements or repairs are not made. In such cases, taking up a loan and immediately arranging for replacement machinery may be extremely helpful.
Equipment financing can also help avoid a sudden brunt on the cashflow. Purchasing equipment upfront can, at times, be unsuitable for the cash balance of the business. Getting a loan and paying for it over a period can spread the expense and hence, make it easier to pay.
Working capital is the money needed for the day to day running of the business. A business may sometimes be short of funds and may not have enough liquid cash to finance the daily operations of the business. In such a case, the option of taking out a business loan can be sought.
Banks sometimes offer small overdrafts for this purpose. But in case it isn't enough, and added funds are needed, bank loans can be drawn out.
Often organizations are a little relaxed when it comes to giving out load for working capital purposes since organizations find it less risky.
One other way businesses try to expand operations is by buying another company. When a business is suffering a loss, it can be bought by another business, given that it serves as an opportunity for the later. It can also be the case when you want to set foot in another industry and plan to do it by taking over another company in that industry, such as a hair products company taking over a salon.
You could also purchase a business opportunity without already having an existing business, i.e., have a startup. If you see a valid prospect but do not have sufficient funds to put in money, you can always apply for a business loan.
Whether you wish to initiate a startup or intend to expand your operations, in any case, the organization lending will go through the business opportunity. They will judge and analyze whether the opportunity you plan to invest in is a potential success or not. If they agree, a business loan will be granted to you.
To Cover an Unexpected Expense:
Many business owners would agree that unexpected circumstances, which are out of the control of the management, occur during business operations. Incidents such as a fire in inventory, a breakdown of machinery, a natural disaster, etc., can require instant funds for repairs or replacements. Not having enough funds to cater to such unexpected situations can mean losses for the business.
The Final Word
Business loans can help fill a monetary gap. Apart from the points mentioned above, a business loan can also be sought to cover other valid business operational or investment needs.