Constant advancements in technology have made IT security an enormous challenge. Hackers are forever on the prowl to steal confidential information, whether from a business or personal data standpoint.  It is advisable to protect your devices using additional security that goes way beyond basic antivirus. A multi-faceted approach to tackle malware, cyber, and other malicious attacks is what reliable endpoint security software measures believe in providing.
A fair bit of strategizing is involved in complying with security policies that obstruct suspicious access. Endpoint security software can be installed on all devices connected to a shared network. These devices include laptops, desktops, smartphones, and point of sale systems.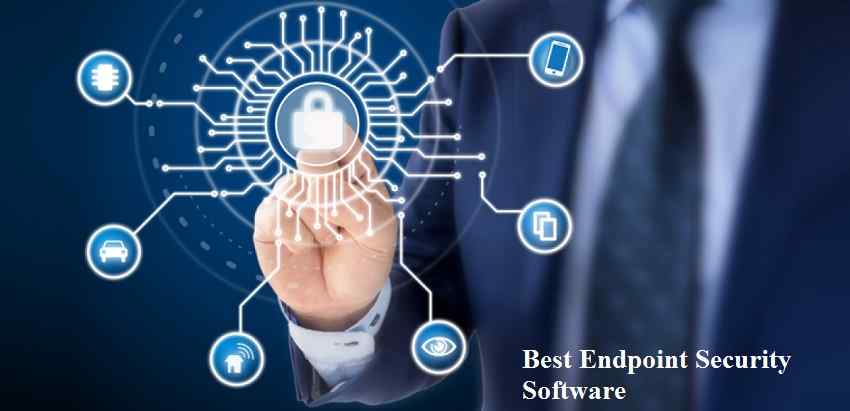 As digital threats rise, it becomes mandatory to put advanced security tools in place that rapidly detect, analyze, contain, and block attacks while in progress.
The best security software is equipped with many robust features that ensure you can look forward to the following:
Fast and Easy Deployment
A simple installation is all it needs to integrate and configure the endpoint security software with your network. It is even capable of being scaled-up for larger deployments without the hassle of numerous re-boots and additional components.
Any compatibility concerns are safely put to rest as the software suite allows for deeper integration resulting in greater functionality and immense flexibility. All these factors make monitoring and managing the software performance that much easier.
Proactive Intervention
Endpoint security software is designed to pay special attention to weaker areas that are easy targets like points used to connect external devices. They maintain the overall health of your existing network by proactively monitoring every aspect.
By blocking access where suspicious activity is detected, such integrated and advanced software prevent problems even before they can occur. This is more than you can expect from your regular antivirus software.
No Server Downtime Issues
In the case of any eventuality, the advanced endpoint security software installed does not place additional demands on your server, thereby allowing it to operate flawlessly. With the absence of downtime issues, no precious time is wasted, and your server continues to function at its optimum.
When running a business, encountering excessive network problems is a proprietor's worst nightmare. Customer service suffers, and all you are left with are frustrated clientele. Such scenarios label you as incompetent, and the loss in a reputation far outweighs any financial setback.
Valuable Return on Your Investment
Putting a competent security solution in place at the very outset guarantees dividends in the long run. By leaving no scope for unnecessary problems to hamper your progress, you are saving tremendously on damage control.
It is worth investing in a dependable endpoint security software solution even if you have to shell out a large sum initially. This tool is an asset that safeguards you against any unforeseen contingency. Run your entity with a peaceful state of mind rather than stressing about exposure to security breaches.
Overlooking or underestimating the deadly impact of cyber attacks can prove disastrous. Benefit from the automated updates offered by endpoint security software and use this platform to stay in control of the data you are privy to.