In September of 2021, El Salvador officially accepted Bitcoin as national currency, becoming the first country to do so and establishing itself as a trailblazer for nations considering adopting cryptocurrency as legal tender. Salvadoran president Nayib Bukele, a vocal proponent of cryptos, justified the move by proclaiming, "El Salvador has the right to advance towards the first world." Bukele's core reasons for the changeover were to save his citizens the commission for remittances received from the USA and to provide banking services to Salvadorans who do not have bank accounts. The crypto launch was rocky, as the government Bitcoin app was unable to deal with all the registrations, but local businesses like McDonalds and Starbucks were indeed soon accepting Bitcoin payments.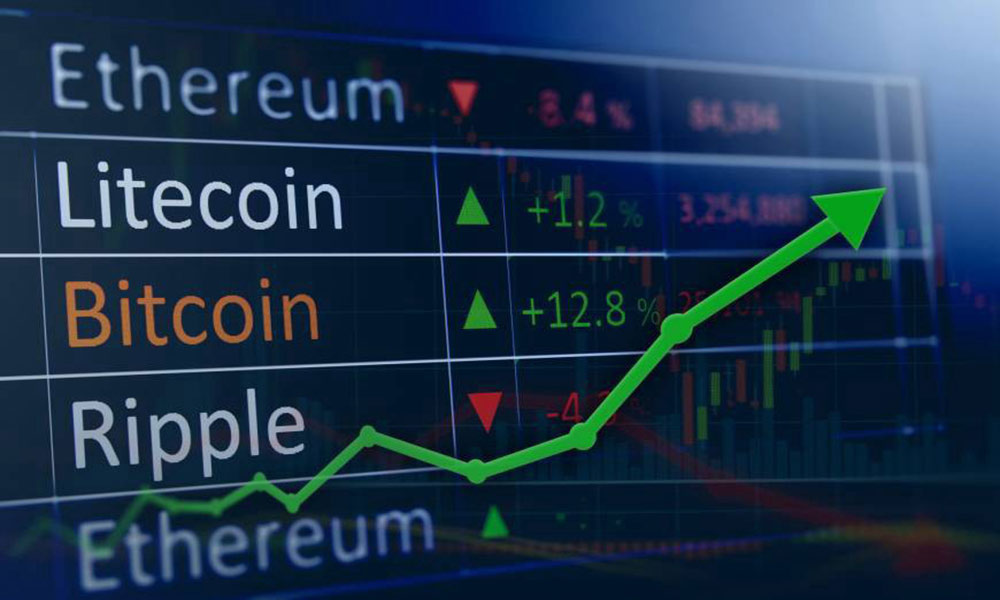 According to Nigel Green, CEO of deVere Group, 2022 might see Tonga, Turkey and Bolivia doing the same as El Salvador. But what would the benefits be for other nations who may follow El Salvador's lead? When nations with fragile currencies, like those in Latin America, rely on the US dollar for transactions, the accompanying risk is that their economies become bound up with the fortunes of the American currency. Hence the move to crypto currencies, which are not influenced by government policy, as a potentially useful alternative. Cryptos are also appealing because they're decentralized and therefore easily moved and used all over the globe. Another reason cryptos are gaining wider and wider acceptance is that they offer the potential removal of banks as our money middlemen, thus cutting costs and giving each individual control over his own funds. Behind the scenes, crypto mining is developing and using less energy all the time. Crypto trading transactions are becoming quicker too, and so is block generation. As more e-commerce platforms decide to accept crypto payments, digital money is becoming more entrenched in our world. Crypto trading as CFDs is bound up with the level of worldwide crypto acceptance, so let's explore changing attitudes to digital money in different parts of our planet and speculate how this may affect the future of crypto trading.
Costa Rica
As of January 2022, cryptos were not considered legal tender in Costa Rica, but it was legal to pay employees with Bitcoin. Cryptos are widely traded as assets in Costa Rica, and there are at least three ATMs where it's possible to buy crypto with cash. In particular, the stablecoin Tether, which is always worth $1, is used more and more in the country, signifying a shift in attitudes toward crypto. The government fosters the development of blockchain technology and has produced two significant entities. One is EOS, which provides blockchain infrastructure, and the other is Nimiq, which offers a blockchain that works through a browser and without the need to download any apps, easing the way to wider spread crypto adoption. The plentiful electricity in Costa Rica makes it a good address for crypto mining, too. 
India
In April 2018, the Reserve Bank of India forbade crypto trading in the country, but the Supreme Court reversed this ruling in March 2020. Official Indian attitudes to cryptos remained unresolved, though, and, in November of last year, a bill was put forward that would forbid citizens from trading most cryptos, which set off a spell of crypto selling on Indian markets. Tether sank by 25% to the value of 60 rupees.
When, in February of this year, India announced crypto income would be taxed at the hefty rate of 30%, some crypto enthusiasts reacted optimistically. "Thirty percent tax on income from virtual digital assets, while high, is a positive step as it legitimizes crypto", suggested Avinash Shekhar of crypto exchange ZebPay. Still, the central bank expressed serious concerns that cryptos might undermine financial stability and certain banks cut off connections with crypto firms. The country's 20 million-or-so crypto holders were left to decipher for themselves what all this meant for the future of crypto in India. In the coming financial year, the central bank is planning to introduce its own official digital currency.
Around the Corner
Beyond crypto trading and talk of Bitcoin, the talents of crypto's underlying blockchain technology continue to draw on crypto adoption worldwide. Take, for another example, the improved security offered by blockchains for data registration, which reduces the risk of cybercrime. Factors that impede this trend include a generalized skepticism about the potential benefits of cryptos, and the undeniable volatility of Bitcoin, which can tend to experience single-day price fluctuations of 10% or more.  Crypto trading in the form of CFDs will continue to be influenced by decisions surrounding crypto acceptance around the world, whether it be accepted as the national currency, as a form of payment, or as a form of financial trading. CFD traders, whose trading strategies revolve around volatility, ought to be keeping in touch with news from around the world regarding both the changing public attitudes toward crypto trading as well as changing governmental policies and measures taken by central banks to either secure or challenge cryptocurrency's full-speed-ahead progress.
Follow – https://viraldigimedia.com for More Updates