When it comes to raising funds, there's nothing better than a charity gala. But when it comes to marketing, email still reigns supreme. The average email marketing campaign earns an incredible $36 for every $1 spent. How's that for a cost-effective promotion!? If you want to get more attendees to your event, here are seven tips to help you promote your charity gala with email marketing.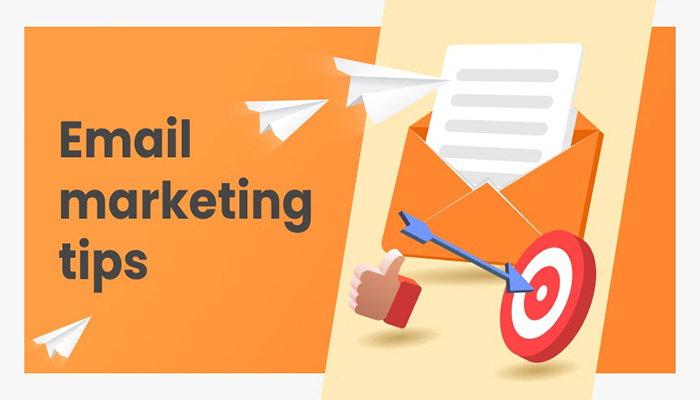 Choose the right email marketing platform
The success of an email marketing campaign starts with the platform. You can send all your emails from a personal email account, but you won't have access to essential tools that can help you make your campaign more effective.
Before you create your email campaign, do some research to find an email marketing platform that offers the features you need to get the most people to your gala. Look for things like:
High-quality templates

Easy design tools

Contact storage and management

Mobile and desktop optimization

Analytics tracking
As the old saying goes, "Use the right tool for the job." Make sure you have the right tools at your disposal before starting any email marketing campaign. It'll make your marketing efforts go much smoother and ensure a better turnout for your charity gala event.
Grow your contact list
Your campaigns won't be very effective if you don't have any email addresses to send to! Well before your gala, work on collecting as many email addresses as you can to build your contact database. The more emails you send, the more effective your marketing campaigns will be.
But it's important to not collect just any email addresses. You want contact info for people most likely to attend your charity gala — and donate the most money. One of the best ways to collect email addresses of your ideal audience is to put a newsletter signup form on your website. You can also promote your email newsletters on social media and ask your followers to sign up for updates about your organization.
Use professional email templates
Your emails are a representation of your brand. You want your charity gala to seem high-end and professional, so your emails also need to look the part. Since you're busy planning a charity gala, you probably don't have time to design emails from scratch. That's where templates come in.
Templates save time designing emails without sacrificing quality. Simply browse the hundreds of free fundraiser email templates available online, choose the one that best fits your gala's style, fill in the information, and you're ready to send.
Include a clear call to action
Your emails should do more than just make people aware of your charity gala. They should give your readers a clear idea of what to do next. For example, don't just provide the gala times and dates. Explain how people can purchase their ticket, reserve a booth or table, or make a donation.
Make your email's purpose clear with a call to action (CTA). Typically, the call to action is a button at the bottom of the email providing next steps, like "Reserve a table." Make sure your CTA is obvious and easy to understand.
It's also important to include only one CTA. Think of your email like a path. You don't want it to turn into a maze with too many CTAs, but you also don't want it to be a dead end with none. Lead the readers to the next step of the process, whatever that might be.
Segment your email list
There's no "one size fits all" when it comes to marketing messaging. In the case of a charity gala, you might want to send emails to both businesses and individuals asking them to support your cause, but sending everyone the same exact email likely wouldn't work. You'd want to send business messaging to the businesses, and more personal messaging to the individuals.
Cater your email content to the reader by segmenting your email list. Segmentation in the email marketing world is when you break up your contact list based on specific criteria, like businesses versus individuals. Then, you can send emails that are more customized for each list.
Segmentation helps you deliver personalized messaging with your emails to boost your conversion rates. You can also change your CTAs to suit the reader.
Send regular email updates
A lot of emails are sent every day. And with so much messaging bouncing around, it's easy for people to forget a specific message — like your charity gala. If you want readers to remember your messaging and take action, consider the rule of seven.
In marketing, the rule of seven states that people need to see your messaging at least seven times before they take action. That's why it's important not to just send one email about your charity gala. Send regular updates leading up to the day of the event.
As you're planning your email marketing campaign, set a schedule for sends. Most email marketers suggest sending between two and four emails per month — around once per week. Start sending your marketing emails a few months before your gala, so readers have time to, one, remember your messaging and, two, mark their calendars and take action. Consistency is key!
Track email analytics
It's not easy to tell if your email strategies are working. But if you want future emails to be even more effective, it's important to track analytics.
There are several key performance indicators (KPI) you can track to determine your emails' performance:
Open rate

Clickthrough rate

Conversion rate

Overall ROI

Open rate

Unsubscribe rate
As you send your regular emails, keep a close eye on your analytics and make changes based on the performance. For example, if you use a specific email layout and your clickthrough rate decreases, you know you should use one of the other gala flyer templates in your next email.
Over time, tracking these analytics can help you make the most of your email marketing campaigns, helping you get even more people to attend your charity gala event.
Make your next charity gala event the best one yet
You already know your charity gala event is going to be a hit, but now it's time to convince potential attendees. Email marketing is a powerful way to promote your charity gala and get more people in the seats.
When you're ready to start your next email campaign, take the time to find the right platform, grow your contact list, use professional fundraiser email templates, segment your contact list, send regular updates, and track analytics. When all your efforts work together, you can enjoy some of that incredible email ROI and raise more funds for your worthy cause. 
Follow – https://viraldigimedia.com for More Updates