Making an album is a once-in-a-lifetime opportunity for an artist to make a permanent record and a definitive artistic declaration. In the end, the outcome of your studio album could be the one that distinguishes you as a recording artist. Given the importance of the project, selecting a studio to produce a recording can be fraught with drawbacks. This is a guide to help you choose the correct recording studio for your needs.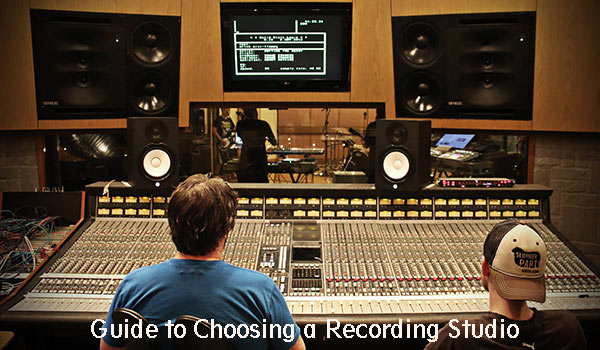 The location
Realistic considerations often influence the decision to produce a record in a particular geographic area. However, there is a slew of studios that have set up shop off the beaten path. The country breeze could fill you with inspiration, and these locations could be a tonic for the tedium of the rat race. They could also have the acoustic advantages of being surrounded by silence and distance.
Others may be motivated by the significant city's operations as well. An environment where the spirit of art pervades, and there are plenty of opportunities for those who want to socialize in between long sessions to do so. The location of the studio has no empirical effect on the tone of a recording in and of itself, but given that taking this leap of faith is a life-sized investment for others, it's well worth looking at your choices.
Equipment
The equipment in a studio contributes significantly to its personality. Microphones, guitars, amplifiers, Studio PC, and other signal chain components can all play a role in defining a recording, so great studios carefully curate a set of gear depending on their preferences.
Most studios make listings of microphones, instruments, consoles, and outboard gear available on their websites for prospective clients to peruse at their leisure. Quality assessments on equipment, like many other aspects of the recording process, are highly subjective. Working with a studio that has a gear range tailored to your preferences could indicate a similar production style, making them a good match for your project.
Variety is also an essential factor to remember. It's crucial to provide a mic set that includes a healthy mix of condensers, dynamics, and ribbons to cover a wide variety of sound sources. Besides, a diverse set of synths, organs, amps, and percussion can prove to be crucial for reviving a song's arrangement.
In brief, a great gear list provided by people who know what they're doing will transform a mediocre session into something special.
Establish a Budget
There is a plethora of recording equipment that is becoming more widely available. Many engineers have developed their talents in their home studios, leading to specialized roles in recording for various brands.
Regardless of your budget, you will find someone to record your music everywhere. There is also a slew of learning centers that educate students in audio or sound-related areas, and they need clients for their students to get hands-on experience.
However, in terms of pricing, you always get what you pay for, so determining how much you're able to spend on a project before narrowing down your options is critical.
Great microphones, instruments, speakers, Studio PC, and other components become an essential component of great recordings when they are in the hands of a master engineer working under the budget and in the right place.