Running and managing a private practice can be exhausting. Giving the best possible care to patients while also managing the day-to-day operations is essential for private practitioners. Choosing advanced medical IT solutions can help save a lot of effort and time, so you can focus on providing improved patient care.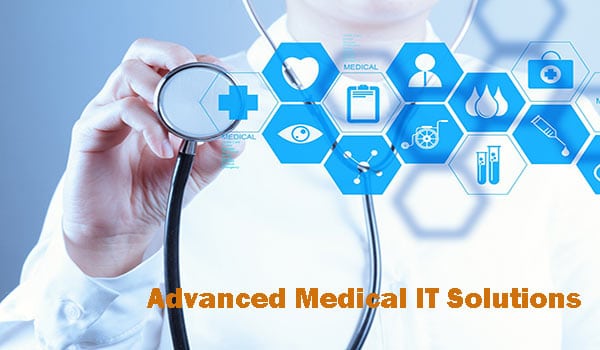 There are several medical IT service vendors, and it is critical to choose the best solutions for your practice. Below are some of the factors you can consider to find the ideal solution that works for you.
1. Features to Look For
When choosing advanced medical IT solutions for your practice, you need to check the features that you need to grow your practice. There are advanced and innovative healthcare solutions for running daily operations, from cybersecurity and network solutions to tracking and managing patient histories, billing and reporting, and integration with EMR systems.
2. Cost
The cost will be an essential factor in deciding the software solutions you choose for your practice. The cost, however, will vary depending on your IT needs, the features you select, and the size of your practice. Before agreeing to the service contract, check all the expenses, including hidden costs, to choose the solution that best suits your budget and needs.
3. User-friendliness
Before implementing IT solutions into your practice, make sure that the software has a simple interface. Your staff will be more willing to learn the system if it is easy to navigate. A complicated system will instead frustrate everyone and hamper critical day-to-day tasks.
4. Specialty-specific Software
While choosing medical IT solutions for your practice, it is best to look for solutions in line with your practice area. For example, a dermatologist will need different software than a speech therapist. A vendor that offers customizable solutions to cater to your practice's specific needs will be a good option.
5. Detailed Financial Reports
Private practice organizations need software solutions for providing excellent care while also helping in managing the business effectively. For this, the IT solution you choose should also offer detailed financial reports enabling you to know where your business stands and whether the financial performance is meeting your expectations.
The advanced IT solution you choose for your practice should integrate with the current EHR or EMR system your practice is using. If the new software solution does not integrate with the current system, it will be difficult to communicate and share data consuming time and increasing the chances of errors.
Even if the vendor's IT solutions are straightforward to use, you will still need guidance while adapting the new technology. Choose a vendor that provides comprehensive training to you or your staff, allowing you to use the software comfortably. This will help reduce human errors and also save time.
The vendor should also provide you with necessary tech support whenever required. Advanced solutions can change how your practice operates, which is why it is important to find a responsive vendor and provide technical assistance. 24-hours support will be of great advantage that will enable you to fix problems that may arise, minimizing loss of productivity.
Make your practice more organized and treat your patients effectively by harnessing the power of advanced technology into your practice.