We all love online shopping and it has undoubtedly made life easy for all of us. I mean who wouldn't want to buy both their favorite shoes and snacks from the comfort of the couch and have them delivered to their doorstep? And that too at the best price with a plethora of offers and deals? I wouldn't mind it!
However, with all the advancements, there still are some things that a lot of people out there hesitate to buy online. One of them is buying rings or any fine jewelry online. Rings are a special purchase and hold immense sentimental value. In addition to that, they are often a sizeable purchase and one needs to make sure that they get exactly what they pay for.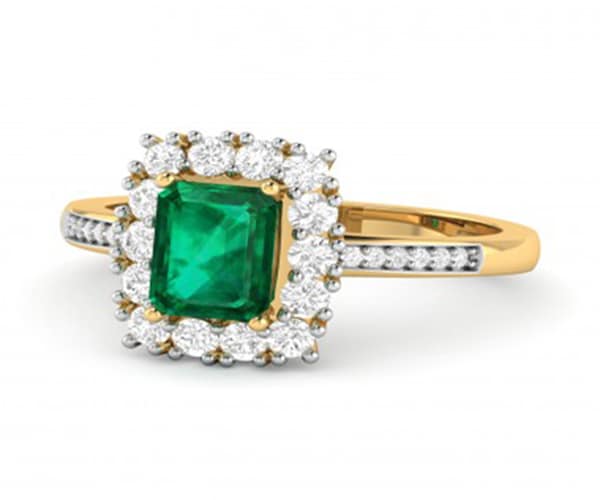 Here is a guide to clear all your doubts regarding the safety of shopping online for a ring.
Can you buy a quality ring online?
Yes! You can absolutely buy a quality ring online, provided you buy it from a reputable vendor.
The high cost of rings tends to make people nervous about buying them online and that's perfectly understandable. Buying a ring online will have the same risks as buying a ring in a physical store will have. However, these risks can be negated with a reliable online vendor. One needs to make sure they are working with a reputed jeweler. They should provide highly detailed videos of the finger ring design to help the customer see exactly what are they buying. Additionally, reliable online vendors provide generous risk-free return policies to offer a safe shopping experience to their customers.
Things to keep in mind when buying a ring online
Here are a few things to keep in mind to purchase rings online in a safe manner.
Choose a trustworthy vendor: It is crucial to make sure that you are purchasing the ring from a reliable online retailer. Make sure the vendor is providing extensive details of their return policy, shipping policy, and other questions regarding customer servicing. They should provide detailed imagery and product description of every ring. You should also check the reviews on the website to get an idea of the customer's experience.
Verify the certificate: Every piece of diamond jewelry should come with an independent lab certificate confirming the quality of the diamond. Look for certificates provided by an accurate and reliable grading system.
Read the Return Policy: The return policy of every website is different. It is important that you thoroughly read the return policy of the website you are looking to purchase from. This will provide you details about the period of return or exchange if the seller will cover the shipping and what is the return procedure. If a site does not provide its return policy, it is a red flag and you should not purchase from the website.
Pay Attention to Shipping: Read up on how a website packages its products. The stone rings or the loose gemstone or diamond should be packed securely. A reliable jewelry selling website will insure their package to make sure it arrives at your doorstep safely and they usually cover up shipping.
Other than the above pointers, make sure that you pay attention to the size of the ring, examine the cut of the diamond, evaluate the color of the stone or gemstone, and decide on your carat weight.
Additionally, online shopping puts you at an advantage of doing research and making comparisons. So, do not rush through the process and make an informed decision. Do not hesitate in reaching out to customer service to get more information about the ring before making a final purchase or to check your order status.