Video content has taken the market by storm in the last decade. The majority of the audience prefers watching a video instead of reading text articles online. Therefore, it makes sense to use this opportunity to expand your business.
However, many of us are still having second thoughts about making videos.
Don't worry; I created this simple guide to explain what benefits a video marketing strategy can bring to your business. Moreover, we will see why the Movavi Video Suite is best to use for video editing.
So, without any further ado, let's get started.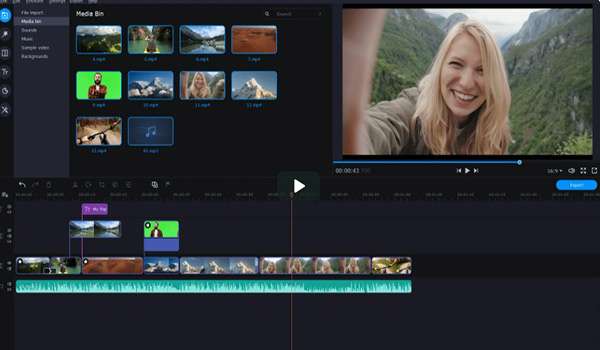 How Video Marketing Help your Website
Let's see how adding videos to your business via YouTube or on the website can significantly deliver better results.
1. Video Brings in Traffic and Sales
According to a report, global video consumption per day for an average person is expected to rise above 100 minutes. When people are leaning more towards watching content than reading it, we must provide what they like.
A website with videos on its page attracts more visitors than one without any. Besides, if your brand creates a product-oriented video, people trust your brand before purchasing your products.
A demo, how-to, expert interview is a few video ideas that can work for your brand.
2. Videos Help the Audience Understand your Product
When you show your audience how to use your product, it feels relatable, and they tend to buy it. Besides, you can portray the good features in your video to show your audience its value.
Movavi Video Suite lets you play with any kind of video. You can edit one too many videos using the timeline, add effects, make animations, and do a lot more stuff. You can then export your video in any format that suits you.
3. Videos Help Solve Customer Queries
Customer support is one significant aspect of any business. A company needs to solve user queries to build good relations and maintain its reputation.
However, customer care requires a dedicated team, and the workload will continually increase as your customer increases. More often than not, the queries are repetitive, asking how to use some feature.
You can quickly cut down the customer support load by creating guides on using any feature for your product. This trick is most helpful if you have a software-based product.
Movavi makes it easier to screen record your computer using the inbuilt screen capture feature. You can also record from your television, VHS tape, or using a regular camera.
If your videos answer common customer queries, it would surely add value to your brand, and happy customers mean more sales. Yay!
4. Videos Increase Time Spent on your Website
Video tutorials give another depth to your product or service by engaging your audience. Moreover, they will spend more time on your website, which means more chances of converting them into good customers.
For instance, let's say someone is yet to decide whether to use your product/service or not. They encounter a tutorial addressing an issue important to them. Then the video will indirectly become the deciding factor for using your product.
5. Videos Can Convert Visitors to Customers
You can use your videos as a marketing strategy by showcasing unique stories around your product. A typical example would be a television advertisement.
Notice how an advertisement can convince viewers into buying your product. Similarly, you can create content beneficial to your audience and relevant to your product. For instance, if you sell hair oil on your website, you can create content about hair care.
Audiences researching hair care will come across your videos and might purchase your product as well.
6. Make Unique Content
An essential aspect of video marketing is standing out from the crowd. We get a maximum of 10 seconds to grab the attention of our audience. Therefore, making an engaging video for your viewers is of utmost importance.
Avoid making your videos monotonous and dull; that simply doesn't work. Instead, try to add humor cleverly so that your video impacts your viewers.
Your audience preference also matters when it comes to making videos for them. For instance, if your audience needs technical details about your product, you must add them to your videos.
Why is Movavi Video Suite the Perfect Choice
Moavavi Video Suite is packed with all the necessary elements you will require to create high-quality content. Moreover, you can work with multiple file types, add and edit audio in a separate track, and add various effects.
The user interface of the program comes in a pretty straightforward way. It is easy to understand and use the program even if you are a beginner. Additionally, you can always take help from the inbuilt tutorials. You can find many on YouTube ass well.
The overall usability of Movavi Video Suite is well-balanced with the price range. The product is available for around $40 to your for a one year subscription. However, resubscribing to such programs costs more every year with increasing price.
If you still find the software out of budget, you can always use Movavi Coupons to avail additional discounts.
Overall, Movavi is an affordable option in the market compared to the industry giants like Adobe Primer or Final Cut Pro.
Follow – https://viraldigimedia.com for More Updates