Video may have killed the radio star, but today, video is crucial for any business.
Video as a platform is a mainstay in many digital marketing strategies. As research by Australia's fast-growing video production agency, original video content performs better at engaging audiences, promoting products and services, and so much more.
The availability of smartphones and advancements in technology has had a direct impact on the role of video in digital marketing. Whether it's for B2B or B2C purposes, the use of video for marketing purposes is now a necessity rather than a luxury.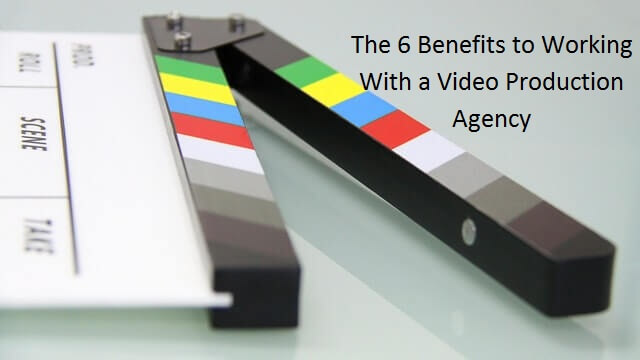 Small businesses looking to successfully enter the video marketing space can do so by partnering with the right video production agency, such as Social Motion, a Video production company NYC. Not only will the right agency manage the complete video production strategy, but they'll also produce top-quality content with your specific goals in mind.
Let's take a closer look at the key benefits of working with the right video production agency.
1.    Increase audience engagement
The video is undoubtedly one of the most engaging content formats in marketing. Visual content is accessible and can engage several demographics without needing several versions of the same content. It is also able to deliver your brand message more effectively in a shorter time frame.
Instead of having to read long lines of text, users can just press the play button and access all of the necessary information. And with the prevalence of mobile devices, your videos can be watched and shared whenever and wherever your audience is.
2.    Access to the second largest search engine
No business needs an introduction to Google. Holding the lion's share of online searches, Google is the undeniable go-to search engine for consumers and businesses alike. But do you know what the second largest search engine is?
If you were to guess Bing, you would be wrong. YouTube, with more than 1.5 billion logged-in users per month, is the second largest search engine in the world, and it runs purely on video. If you want to be where your potential buyers are searching, you want to be on YouTube.
3.    Boost email CTRs
As a small business, you can't afford to ignore any marketing tool at your disposal. When resources are limited, you want to be able to still effectively reach your audience. When it comes to marketing, one of the best ways to do so is with email.
Despite getting a bad rap, email marketing is still one of the most effective marketing strategies out there. Provided, it's a well-thought-out email strategy. Incorporating video into your email marketing campaign is an effective use of both platforms.
According to data, integrating video into email campaigns can increase click-through rates (CTR) by 200 to 300 percent. What's more, including a video in an introductory email can increase CTRs up to 96 percent. Even just a mention of a video in the email subject line can increase CTR by 13 percent.
4.    Add a unique personality to your brand
If a picture is worth a thousand words, a video is worth at least a million words. The video is a more compelling storytelling format than any picture. Video allows your business to show who it really is to its audience.
When people emotionally connect to your brand, you gain their trust and loyalty. And when consumers are emotionally connected to a brand, they are more compelled to make more purchases than the average highly satisfied customer.
5.    Enhance product promotion
Consumers today have busy lifestyles. They seek out brands that add convenience to their busy lifestyle. Convenience can greatly influence buying decisions. Video marketing addresses this need for convenience in a quick and consumable way.
When a consumer is looking to try out a new product or service, they would rather watch a video than read about it. Video allows your business to distill complex information in an engaging manner.
When consumers are well-informed, they are more confident about their purchases.
6.    Increase shareability
The video is inherently watchable. This is because, unlike pictures or text, video engages both the auditory and visual senses. When you tap into these senses, it makes it easier to capture the viewer's attention. And every viewer that watches your video is a potential customer.
When a video is more engaging, it is also more shareable. The more unique and memorable your video is, the more likely people are likely to share it within their network of friends and family. The more your video is shared, the less you have to spend on advertising your content through paid channels.
Final thoughts on video content
As the evidence shows, video content is an important tool for any small business looking to compete in today's business landscape. Video content is everywhere. From advertisements to the impact of YouTube, consumers want more video.
But video content isn't a magic bullet. It takes a certain degree of creativity and experience to produce video content that has great potential to go viral. An effective video requires the right type of creativity and experience as well.
Many small business owners are already wearing a ton of hats. Partnering with the right video production and Advertising agency will allow small business owners to come up with creative ideas for video that are highly shareable and engaging— ideas that will compel your audience to click 'play.'