There are so many reasons why you should become a professional welder. We live in an age where the majority of millennials are finding it hard to pay college debts. The fact is made worse because of the uncertainties in the job market. That is why some people are opting for more practical courses that are not as expensive and there is a ready market for the skills. Here are some of the red hot reasons why you should consider a career as a professional welder.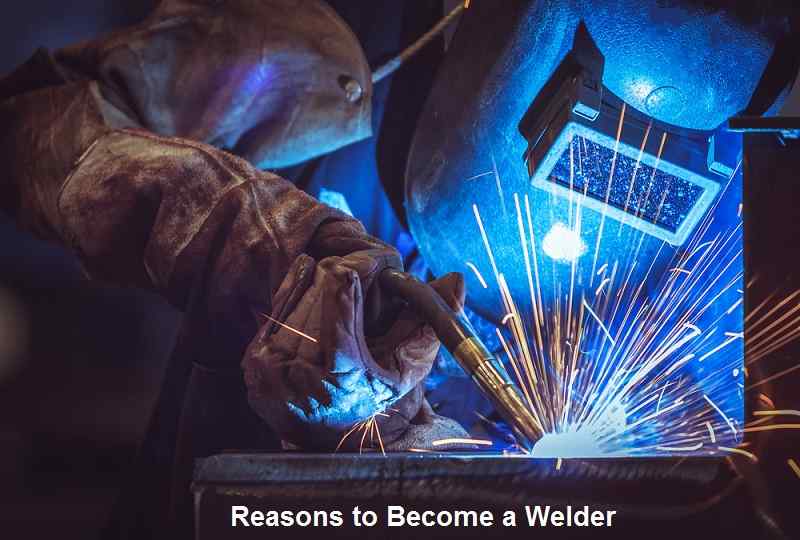 Growing Demand
Unlike other jobs, there has been a growing demand for professional welders over the last couple of years. According to the National Association of Manufacturers, it is estimated that an additional 14 million welders will be needed by 2020. What this means is that there is a demand for professional welders but there aren't a lot of skilled people to take up such roles. If you're still on the fence, this will be the perfect opportunity to invest in a career in welding. You're assured of a job when you're done with training. You can even start your own trade if you don't feel like going down the employment route.
Employers are Looking For Qualified Applicants
Even if there is a demand for welders, employers are finding it challenging to get the people who are qualified and have the right skill set. An employer will want to look for a welder that is up to date with the latest technologies in welding. They want someone with a deep understanding of how to read and analyze blueprints which are increasingly becoming important in today's job market. According to NAM, 81% of employers can't find qualified employees. The majority of employers are turning away workers because they don't have the necessary experience that they need.
Training is Readily Available
There are so many learning institutions that offer training in welding and you will be spoilt for choice regardless of where you're in the country. Make sure that that the school has the necessary credentials before you enroll. You also want to undergo the training in an institution that offers practical skills so that you're ready to go once done with the training.
Work in Different Industries
When you're an experienced welder, there are no limitations when it comes to the industry you can work in. You can choose to work in the energy sector or the general construction sector. What this means is that there will never be a shortage of work and you get experience from different sectors. There has been an increasing demand for welders in the natural gas sector, factories, and bridge construction. Once you have the right foundation, the skills can be applied in whatever industry that you choose to work in. There are sites like Cromweld where you can get the basic foundation to kick start your welding career.
Good For Women
There is no place that is written that welding is a preserve for women. Employers are keen to hire women welders because there are not many of them in the first place. Statistics from the United States Department of Labor shows that the number of women welders has increased by 2% in the last decade. Welding is a great career choice for women who are looking for a new challenge that doesn't involve the stereotypical notion for jobs preserved for women.
Money
As much as you're passionate about a particular career path, you will have to put food on the table at the end of the day. Welding as a profession is highly lucrative. You will be paid by the hour in most instances and you get to demand more as you get better at the job. According to PayScale, an entry-level welder can expect to make up to $54,000 a year.  There are some welders that can make over $100,000 a year with overtime included.
Be Your Own
As we've already mentioned, you don't have to be employed once you're done with the training and the welding apprentice. There is always room for one more welding business because of the demand for the service.
Less in Time in School
You don't have to spend 4 years in school to become a professional welder. Welding programs usually take 2 years and the majority of the courses will be practical-based. You get to pay less compared to what you would have a college degree. There are some schools that have accelerator programs and you can be done with the whole training in under one year.