Drink bottles are an effective tool to promote your business brand. Distributing superior quality and reusable branded bottles that display your company name and logo is a rewarding marketing strategy.
They also reflect that your business is conscious of preserving the environment. Your existing stakeholders, prospective clients, and valued employees will appreciate such a practical and eco-friendly promotional giveaway.
Besides keeping you hydrated when on the move, promotional drink bottles also help expand your brand's visibility. You can access promotional merchandise websites like https://customgear.com.au/drinkware/drink-bottles.html for an array of options.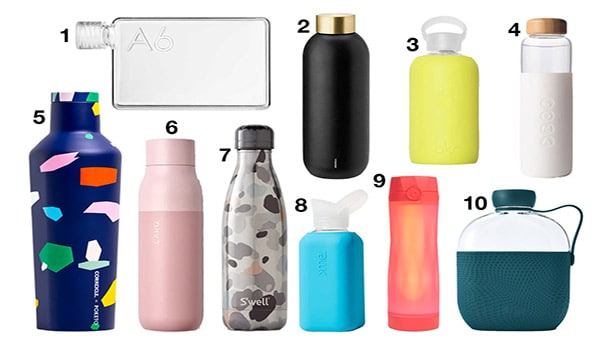 Choose Right
A closer look at the variety of drink bottles available helps you evaluate their material composition and features. Listed below are essential aspects to consider when making a selection for brand promotional purposes:
Bottle Material
Stainless steel, plastic, aluminium, and glass are the four materials used to manufacture bottles. Each of them has unique attributes, and knowing these contribute to making a sound decision.
Stainless steel is eco-friendly, durable, and retains the heat or chill temperature of the contents for a long time. Glass bottles, though breakable, are highly sustainable and look elegant. At the same time, lightweight aluminium is affordable and convenient to carry.
Although plastic cannot withstand extreme temperatures, bottles made from this material are eco-friendly, easy to clean, reasonably priced, and versatile. You also need to factor in which of these materials will be a good base for your promotional content, such as brand name, logo, etc.
Practical Features
Bottle lids with a flip-top, push-button, thumb-slide, push-and-pull spout or flip-up spout give users convenient access to the drink inside. If the bottle owner has only one hand free or clean when outdoors, they can still take a sip with ease. Even screw-on lids tightly secure the bottle and reduce the risk of accidental spills.
The design of the bottle should facilitate easy use and cleaning, like having wider openings. For narrower mouths, resorting to a bottle brush becomes necessary for cleaning purposes. When the bottle is dishwasher-safe, it becomes an added advantage. In this respect, stainless steel fits the bill but not aluminium.
Functional Size
Promotional merchandise specialists take both functionality and practicality into consideration, as seen from the display range listed on impressive websites like https://customgear.com.au/drinkware/drink-bottles.html.
Compact and lightweight bottles are easy to cart, unlike the bulky ones, which work out to be impractical on adventurous trips. To ensure the recipient can conveniently transport the bottle in their vehicle, opt for a size compatible with mobile cup holder provisions.
Cost-Effectiveness
The bottle pricing plays a significant role depending on the numbers your brand is targeting. When you intend to distribute this promotional giveaway to many, reasonably priced bottles work best. If you are focusing on limited recipients, turn to moderately priced options.
Your branded drinking bottle investment must also prove cost-effective for your entity. Should your budget allow for it, you can splurge to impress your topmost clients and reward your high-performing employees.
Choose promotional drinkware to advertise your brand with pride. Engage an agency that understands your business, target audience and supports your marketing strategy from conception to execution.