Women entrepreneurs who are motivated may also sometimes find it difficult to decide what is a good business idea for them. For women who want to venture into business find that they may have many ideas to start a business but end up with roadblocks. Others have vague ideas about what they would like to do but have not got down to giving it a practical shape.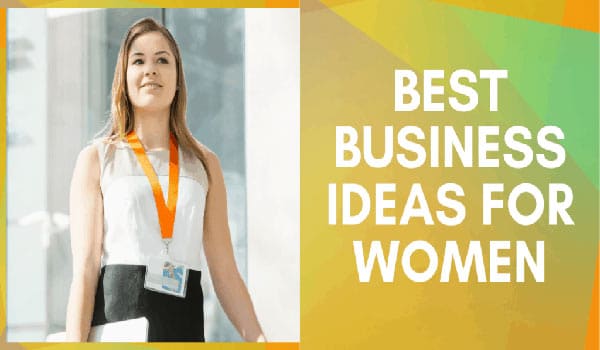 If you aim to become your boss, there are several business ideas that are available to women. You may opt for manufacturing on a small scale or go all out for a big venture. But it is essential to choose an experience that suits your finances, needs, talent and education. You may consider some of the following business ideas. Once you have
decided on a venture, it is prudent to consider getting business insurance. This will provide a layer of protection to your business.
1.Healthcare
People everywhere in the world are readily adopting healthy lifestyles and exercise. People are taking to dance, yoga and aerobics as a form of exercise daily. Women can choose to become professional trainers in one or more of these forms and start fitness centers. Women can get training in yoga practices or train in Zumba dance form and then
start their own health care business with tremendous growth potential.
2. F&B Industry
Everyone young and old loves to eat out. It is the most popular leisure activity. Restaurants and cafes are doing good business these days. College students love to hang out with friends for a cup of coffee. Freelance workers love to sit out in cafes and carry out their work from there. So if you are inclined towards the food and service industry, this is a
great business opportunity. To protect your premises, it is advisable to apply for a small business insurance plan. Women who have access to the right amount of funding and an outstanding management team can also go for a restaurant business. If you are looking for work from home business option, then catering for birthday parties, anniversaries, and small get together is a good choice for
you.
3. Beauty care
Most women are passionate about beauty care practices. Thus the natural course for many women would be to convert this passion into a business. Women have an instinct about what consumers want and therefore can deliver according to their needs. Starting a Salon center for hair and makeup services and Spa centers for body massages and rejuvenation are some options for business. Besides this, you can look at the beginning nail and art studios. If you have training in bridal makeup, then go ahead and make it your business.
4. Freelance Writing
Women who have a good command of language and love writing can start the business of freelance writing. You have the option of working as a technical writer for IT companies. Then there are advertising companies that are looking for creative writers. They need writers to write creative pieces for advertisers, write jingles and so on. Then you can also be a blogger and create a blog where you can write about issues that are close to your heart. Slowly your blog will become a success as you keep writing your opinions on the platform. There are online platforms from where you can further hone your writing skills such as https://tekie.com/it-support-nyc.php
5.Fashion Industry
There are many options available in the fashion industry for women who have a flair for it. Women can design clothes and establish their labels in the market. Fashion labels, once established, do need large funding but are a very profitable business. Another branch of the fashion industry is designing bags and accessories and setting up an
an outlet for selling jewellery bags, belts, shoes and so on. 
6.Social media influencer
Women who are active on social media platforms can establish themselves in the business of Social Media Influencer. To be really successful in this field, you need to build a large pool of followers whom, by the virtue of your authenticity, you can sway towards a brand. Social media influencers get paid quite well by marketers and brands.
Women can also create a social media app of their own, or their Facebook page can work as an app. Thus you can connect with your followers directly when they download the mobile app.
7. Photography
Love for photography can be converted into a very profitable business. All you need to do is invest in an excellent professional camera along with accessories. Build a portfolio for people to see. You can get into the business of wedding photography and also click photographs for other celebrations and special occasions. It is advisable to ensure your expensive equipment safeguard your investment.
Conclusion
There is no doubt that setting up and running a business is not an easy task. It does require hard work and talent. Businesses that need no or a small investment can definitely be given a chance. The secret lies in combining talent with the idea and then pursuing it with commitment.