Any person who has ever bought or sold a home will undoubtedly have become familiar with the traditional process. This is where you visit the office of a realtor, browse a catalog filled with pictures and videos of apartments and homes for sale, and then shortlist the ones you like. Once you select those that match your needs, the next step is to schedule a physical visit to each.
In some cases, what you find during the visit doesn't match what you saw in the pictures. For a home buyer, the discrepancies present between the real visit and the listing pictures are both discouraging and time-consuming. And this is where the 360 virtual tours come into use. Virtual tours not only enable you to sell house fast, but they can also help a realtor deliver superior qualities, grow the real estate business, and attract more clients.
The major benefit of a 360 virtual tour is in its ability to create transparency. Through it, clients get to take a virtual tour of the property without leaving their homes and/or offices.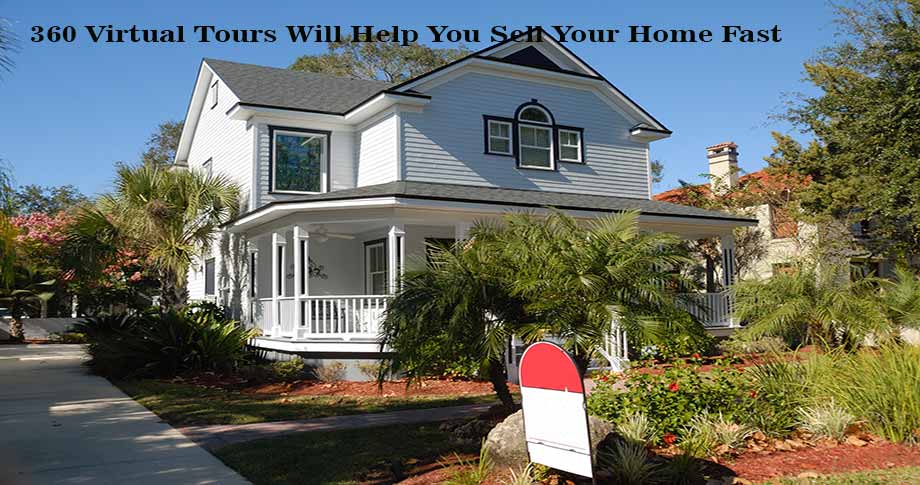 Why Use VR Technology?
To Make Your Property Business to Stand Out
For a professional operating in a competitive industry, you need to find something that will give you an edge over the other service providers. Failure to do this means your services are likely going to get lost in the crowded service market. When your competition is making the same promises as you and providing similar things, the customers may get tempted to try their services.
Nonetheless, you can ensure this doesn't happen by coming up with innovative ways to retain your clientele. Apart from helping you sell house fast, using video marketing in real estate also allows you to stand out from the others.
It Allows You to Virtually Stage the Property
According to numerous real estate reports, staging a home tends to have a positive effect on a buyer's decision-making process. By staging it, you make it easier for the buyer to see themselves living in that house and making it theirs.
Staging is, thus, an efficient and highly recommended method you can use to market a real estate property. The purpose of staging is to make the space appear livable. During staging, ensure the process is tailor-made for your target market.
Showcase the Hidden Features of the Property
Taking good pictures will help any realtor offload their properties with ease. Studies show that realtors who utilize professional photos to sell a home are likely to sell much faster compared to those who only rely on normal photos. With this in mind, the next step towards marketing the home is to use video marketing.
This marketing technique will make a house appear more appealing and attractive to potential buyers. You have an option to create a "highlight reel" or to use a 360-degree video of the residence. Both will help you achieve the desired effect, which is to generate leads that you can convert into purchases.
It's Time-Saving
Virtual tours will save you and your potential buyers' time. Setting up these tours means interested parties don't have to travel from one part of town to another to view the property before completing the sale. Additionally, the virtual tours are available round the clock, allowing buyers to view the homes for sale as many times as they would like.
Using this technology, an interested buyer will get to visit each room of the house to determine whether it meets what they have in mind. A 360 virtual tour is also appealing because of its global reach. With it, you get to meet buyers from all parts of the world.