Every day, there's one common thing that all businesses, whether a start-up or a seasoned company, strive for sales. After all, there is no business without revenue. While there is no single formula that guarantees sales, there are a number of ways that will help boost it.
In this article are tips perfect for those planning to start their own business or those who already have one but want to know more about increasing their sales.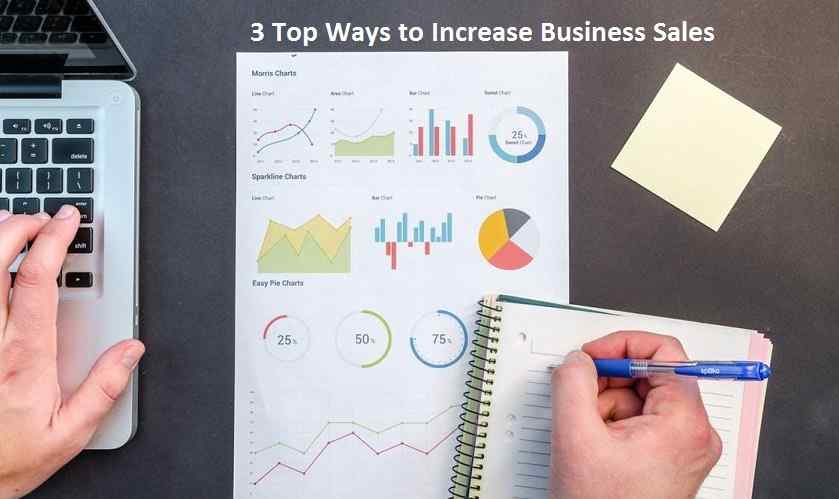 Take Care of the Product
A business won't take flight unless the products are top-notch. Before anything else, the owner must ensure that all the items are in their best condition once they reach the customers. Damaged items are a big no-no.
Here are ways to keep the product in its best condition.
1.   Make a product out of the packaging. Well-packaged products are very attractive not just for the customer but to anyone else who will see the item. The box, for instance, will speak well about the business if the box is of excellent-quality material and print. Using the right custom shipping boxes will not only adequately protect your product but will also reduce overall shipping costs.
Customize your packaging to reflect your branding. From color, to print, to shape, it's essential to make an impressive first look just with the packaging alone. Customers appreciate and notice such things.
2.    Slip in-store details in the boxes or pouches. Another tip is to slip in a little note with the store details. That way, when someone asks about the contact information of the business, the customer can readily provide it.
3.    Avoid unnecessary and preventable mistakes. There's no use having a great product if there will be some elementary mistakes. The most common of these are giving the wrong product (wrong color, wrong size, etc.) or packaging fewer than what was ordered. While these can be rectified immediately in a physical store, an online business will surely take a hit for the negative feedback it will receive.
Also Read: 10 Best Business Apps you Must Have
Go Online
The thing about a business is it has to keep up, and at this point, keeping up means going where the customers spend most of their time—social media. Experts indicate that one of the best advantages of going online is that the business will be open 24-7, 365 days a year. That means the customers can buy anytime they want to, wherever they are. Here are ways to take advantage of this.
1.    Go all-out on promotion. Promotional tactics like handing out discount coupons and giving freebies to selected people who subscribe to or follow your site are good ways to increase visitors to the business page, so go all-out on them.
2.    Screen-capture or ask for feedback. One of the best things about an online business is the convenience of recording feedback. Since feedback is the fuel that ignites more sales, be sure to screen-capture glowing reviews and post them online! 
Ensure Quality Customer Service
A business falls without the support from customers, so make sure they are well-attended to. Although it's not possible to give in to all their demands, the tips below will surely help. Remember that word of mouth is a very powerful promotional tool, and only customers can spread the kind words about your business.
1.    Express gratitude sincerely. After every transaction, never forego expressing gratitude to the customers. This action will show that the people behind the business do not cut ties immediately after payment has been made and that's always a good PR.
2.    Sympathize. When something goes wrong with the purchase, even if it's no one's fault, sympathize with the customers. Think about how they paid for the product and how excited they are to receive it, only to be handed damaged items or experience late delivery.
Expressing that you understand where they are coming from and apologizing for the inconvenience will calm them, and they will tend to be more receptive to your explanation. Depending on the situation, always be willing to offer compensation through replacements or discounts on their next purchase.
Conclusion
Running a business is never a walk in the park. It's a trek through challenges and disappointments, fulfillment, and lessons.  It doesn't matter if your journey to increased sales is fast or slow. What's important is progressing.