Cryptocurrencies are a volatile market, with prices changing significantly in the space of minutes. Investors can participate in cryptocurrency at any hour of the day worldwide. All these factors can curb the effectiveness of cryptocurrency trading somewhat, in different ways.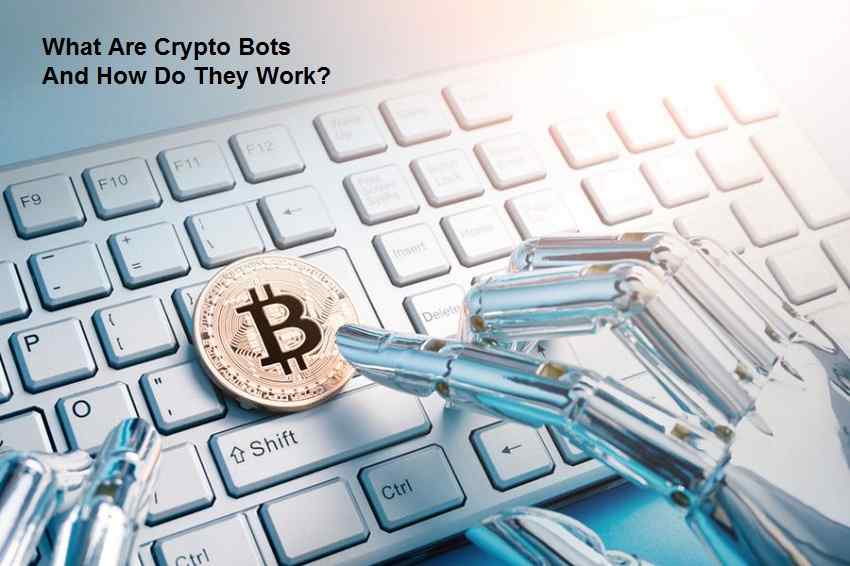 What Role Do Crypto Bots Play?
In many instances, investors do not react quickly enough to the fluctuations in price for them to achieve optimal trades, which are theoretically obtainable. Slowdowns in transaction times and exchanges may further intensify this issue. Investors also cannot dedicate the necessary time to cryptocurrency markets, as they would want to. As a result, they can't achieve the best trades since doing so necessitates round-the-clock monitoring of the cryptocurrency exchanges worldwide. Fortunately, many investors have a solution to these problems. Automated tools can perform trades and carry out transactions on behalf of investors. Bots are a controversial constituent of the market, but for some, they can be highly useful.
 Types Of Crypto Bots
There are numerous varieties of cryptocurrency bots. One of the best crypto bots is the arbitrage bot. Arbitrage bots are implements that evaluate prices across exchanges and make trades, to benefit of discrepancies. Due to the cost of cryptocurrencies like bitcoin varying somewhat from one exchange to the next, bots can move quickly enough to beat the exchanges that are slow in updating their prices. Other types of bots make use of historical price data when testing out trading techniques, offering investors an advantage, in theory. However, other bots are programmed to perform trades at specific signals like trading volume or price. Every bot has different requirements in terms of hardware and software.
 How Do They Work?
Investors have the option of subscribing to free bot programs to assist in their cryptocurrency trading. Some bots, however, charge user fees, some of which can be quite high. An investor typically seeks out a bot or bots that will prove to be the most useful for them and then download the codes from the developers. Bots can be highly useful; however, an ongoing debate remains about whether they should be allowed in cryptocurrency trading. To maximize the influence of a bot, an investor must have knowledge about how to best utilize the tool. For example, an investor must have the appropriate accounts set up throughout the digital currency exchanges. These accounts must be stocked with cryptocurrency holdings. In many instances, they still have to make investment choices like when to sell or buy; while the bot carries out these orders, there is no replacement; however, for a solid investment strategy.
 Lowering Your Trading Costs
One way to enhance your return is by cutting down on costs. See which cryptocurrencies have a good reputation but also offer traders low-cost pricing across all forex, commodities, and CFDs. Bear in mind that trading is not a viable option for many since it can lead to losses that exceed deposits. When you decide to enter the market of cryptocurrencies, first do your research and make sure you are aware of what you are letting yourself into.