So what jobs actually most commonly require police checks in Australia? It is a good question. To start off with let's look into why certain Australian industries require people to present a criminal history check. Police character checks are necessary for a number of Australian employment procedures.
A criminal history check can help decision-makers like employers to make sure that they will not be hiring unsuitable workers that may pose an unnecessary risk to the community or the workplace.
Criminal record checks are not necessarily required for all jobs, however, there are areas of employment where they are mandated by industries or by Australian law.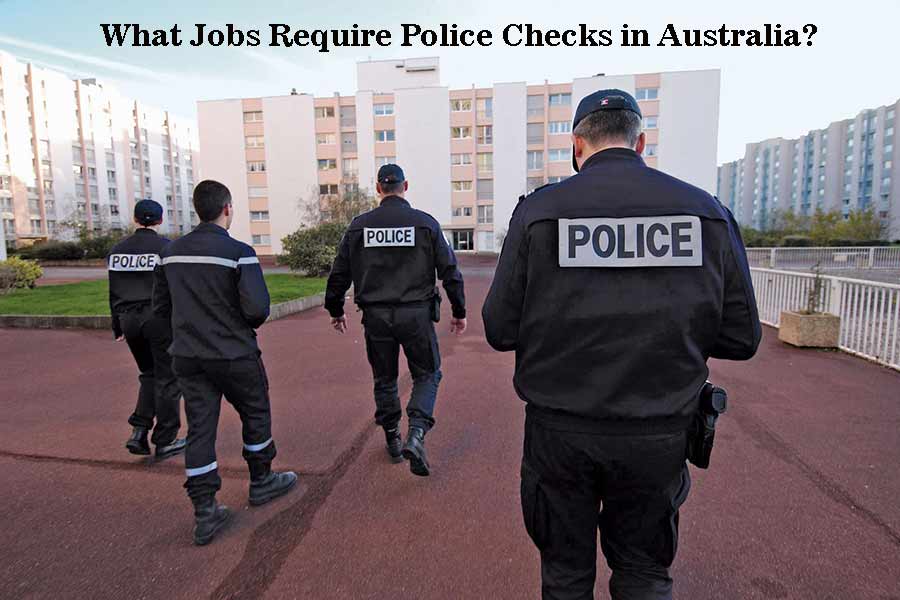 Below we give an overview of common Australian industries that require national police checks.
Working with vulnerable persons in the community
Vulnerable persons may include children, the elderly, the poor or the disabled. Workers who are engaged in aged care centers or nursing homes are in essence working with some of the most vulnerable members of the community.
Criminal record checks help to ensure that employees or contractors hired in these positions do not have a previous history of serious offenses like assault, sexual offenses or murder. In some industries, the government may mandate working with vulnerable people registrations (or equivalent) instead of a standard police check nsw.
Public Vehicle Drivers
Public vehicle drivers like taxi drivers, ride-share drivers and hire car drivers to obtain unsupervised access to vulnerable persons during the course of their work.
In Australia, criminal history checks are mandated by law for those that wish to work as public vehicle drivers. For example, if a driver works in Sydney NSW, they need to obtain a New South Wales police check that is not older than three months in order to get their public vehicle license.
Legal (Law) Professionals
Work in the legal industry can expose persons to documents and information that can be highly sensitive or confidential. Generally, when persons apply for work in a law firm in Australia or are working in a judiciary, they will be required to present a valid NPC (national police check) certificate.
Government Positions
In some cases, the government carries out checks that look into an applicant's history further than a standard police check would. This depends on the worker's level of access to sensitive or classified information.
A number of jobs within the Australian government require a Federal police check before new recruits can commence employment.
Australian Gaming and Racing Industry
The gaming industry in Australia tends to be a regulated industry that requires certain standards from workers. Criminal history checks help to ensure the safety of workers as well as cut down on potential opportunities to inflict harm.
Working in Australian Prisons
Correctional officers and wardens work in high-pressure environments and tend to have a large amount of authority and control over prison inmates. As such, the job requires a valid criminal history check. The purpose of the check is also intended to preserve the safety of those who are incarcerated.