Buying a home is not as simple as bringing out money and paying. There are a lot of technical matters involved. That's why some home buyers opt to seek the assistance of a real estate agent who can help take matters off of their hands.
But even with a realtor, you should still be aware of the home buying process so that you know what to expect. This will help reduce stress and anxiety on your part and make the home buying process easier. Here's a step-by-step guide to the home buying process.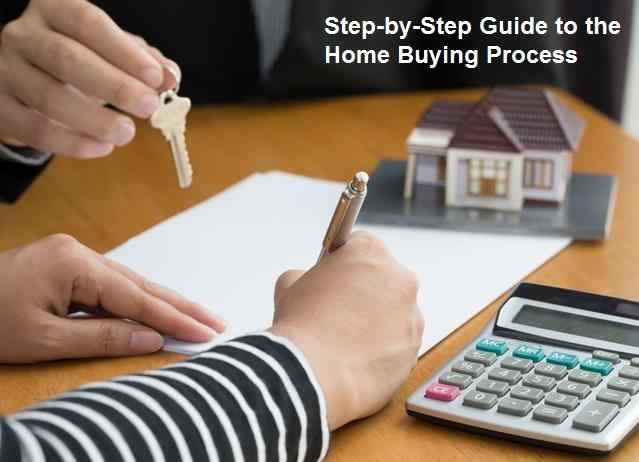 Step 1: Set your budget
The most important part of the home buying process is finding out what you can afford. Many home buyers miss this crucial first step and end up wasting their time looking for homes that they don't have the money to pay.
Setting your budget early on will help streamline your search for properties and will narrow down your options. This saves you so much time and hastens the process.
Step 2: Find a realtor
Although this is not mandatory, it's still beneficial to have a real estate agent assisting you in the home buying process. It's a very tedious process that requires a considerable amount of time and resources. But a realtor can make it easier for you.
Realtors have a ton of experience and knowledge in the industry. Not even this guide will make you as informed and as knowledgeable as a real estate agent.
Step 3: Start your home search
Now the fun begins. The home search consists of looking through properties and visiting them so you can make an informed decision on whether or not this is the home you want to purchase.
For this phase, take advantage of the Internet! There are a lot of online sites now that list homes for sale, which you can filter by price, location, and features, according to your preferences.
During this phase, your realtor will also be compiling some properties for you to look at. What's essential is you narrow down your options first and only view properties that fit your preferences. Otherwise, you'll waste a huge amount of time attending viewings or open houses of properties that don't fit your criteria at all.
Step 4: Make an offer
In buying a home, you should never settle for the seller's asking price. Even if it does fit your budget, take advantage of the opportunity to make an offer. Discuss this with your real estate agent. He or she will know the trends, market value, and other factors affecting the price of the property. In making an offer, your realtor will be the one who will give you the amount that is best for both parties.
Step 5: Closing
When you and the home seller come to terms as to price, then chances are, you're ready to close the deal. The closing phase will involve reading and signing documents. This might seem easy, but it's pretty exhausting.
Make sure you read through the documents thoroughly before signing. Contracts are legally binding. So you need to know what you're getting yourself into. Get your realtor to take a look as well.
Step 6: Move-in
This is the last phase of the home buying process and the most rewarding. After a series of negotiations and talks, you're finally a homeowner! Congratulations, it's time for you to move into your new home.
The home buying process is a complicated one. But these are the essential steps that are involved. With these tips, you'll know what to expect in buying that house and lot in Cavite, Philippines that you've been eyeing.