As a developer, you know that macOS is one of the best platforms in developing software. It offers a seamless experience thanks to tons of features designed to increase your productivity. In fact, there are lots of tricks that will make your work easier and faster. We have compiled some proven tips that will undoubtedly enhance your efficiency as a developer using a Mac computer.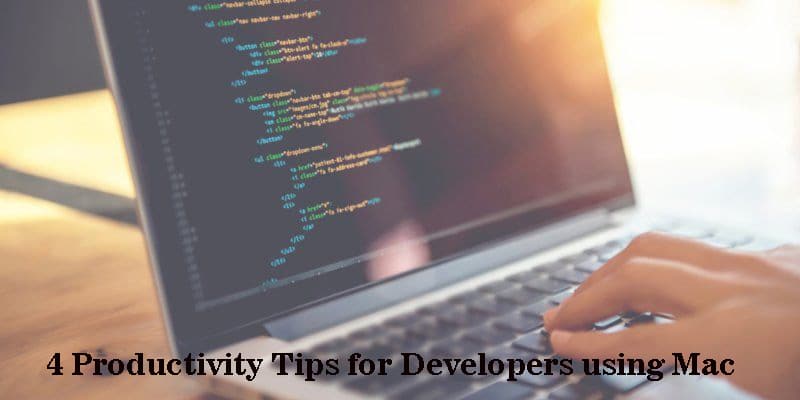 Use the Apple key and space to open Spotlight
Spotlight is a crucial feature on your Mac. It helps you to quickly find items on your Mac and also shows different kinds of information. For example, you can find information from such sources like the Web, Map, and Music. You can also find functions for conversions, calculations, and also definition by searching using Spotlight. To make your search easy, simply click on the Command key and the space bar simultaneously. This will save you time and increase your search precision.
Consider changing the Dock position
The Dock on your screen takes up a considerable chunk of the display. This is especially so on the displays where the Dock sits at the bottom, eating away precious height. You can change the Dock position by putting it either to the left or right side of your screen. You can click on dock preferences then onto the position of the screen to change it.
Similarly, you can hide the Dock to increase the display of your view. You can hide the Dock by:
Click on the Apple symbol in the upper left corner.
Scroll down and click on System Preferences
Click on Dock
Check the box next to "Automatically hide and show the Dock." The Dock will now disappear.
Alternatively, you can use a keyboard shortcut to hide the Dock and save time. Click on "Command key + Option + D." The Dock will then disappear and allow you enough space to view your screen.
Use a cleaner app to remove junk
Did you know that junk piled up in your Mac computer can slow it down? A sluggish Mac can be frustrating, especially when you have demanding tasks as a developer. To speed up your Mac and improve its performance, you will need to remove useless files that you longer use and the apps hogging your memory using cleaner apps. A good cleaner app helps you find the hidden junk on your Mac, the large old folders, and background apps that are heavy consumers of your memory. This how-to guide explains more details on ways you can find the junk filling up your computer and how to clean them. It will enhance your work as a developer, given that you need a speedy device whenever you use apps like IDEs.
Make use of shortcuts
The Mac computer has got to have the highest number of shortcuts on the keyboard. However, you need to discover some cool shortcuts and make your work easy. Here are some of the shortcuts that you can use to increase your efficiency while working on your Mac:
Apple key + W: Close current tab
Apple key + q: completely quit the current program
Apple key + c: copy text, image
Apple key + x: cut and copy text, images
Apple key + p: paste what you copied or cut
Final Remarks:
As a developer, you want to spend the least time to carry out specific functions on your device. Well, it is only possible with an efficient Mac computer that is fast with enough space. It would be best if you also leveraged some tricks to uncover some features that will boost your productivity.