Planting herbs right in the comfort of your own home is an excellent way of getting your hands dirty. It's an affordable hobby, and you can enjoy its different aromas, flavors, texture, and appearance. Additionally, the fragrance of herbs can attract butterflies and bees into your yard.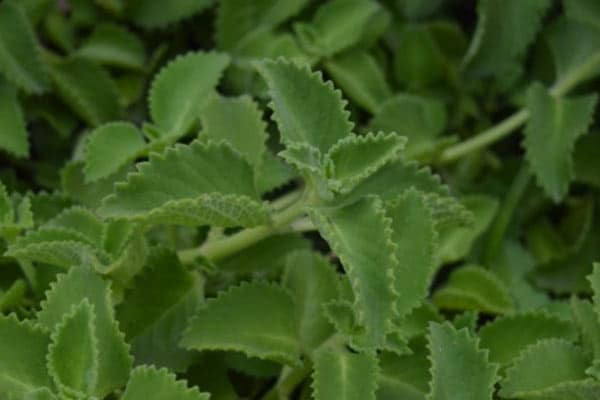 You won't need abundant space and your whole day to take care of these five herbs, which are an ideal start for a novice gardener. Please read below to read about the five herbs' appearances, proper care of the plant, its benefits, and many more!
Cuban Oregano 
The first thing that might have come to your mind is that Cuban oreganos are oregano. Still, they're different from mint, oregano, borage, and thyme. Cuban oregano is part of the same family as deadnettle or mint; that's why it has thick and fuzzy leaves with a pleasingly strong odor. Its leaves are grayish-green, and it's saw-toothed in its edges. 
It's a herb that is easy to take care of, and it grows well in either pots or containers, feeding it every month and ensuring that you maintain a well-watered plant. Traditionally, Cuban oreganos were used as medicine to treat colds, coughs, sore throats, nasal congestion, and many more. Today, it's known for its antioxidant properties. Cuban oreganos are used in stews, soups, and to stuff poultry.
Before purchasing a plant for your garden, one thing to do is to take the time to do meticulous research on them. Learn More about Cuban Oregano by visiting Gardener's Path. 
It has glossy skin and can grow from two to four inches long. Basil has a slight curve downward with a grooved appearance in its veins. When caring for your basil, ensure that you water it regularly. When you can see new growth, harvest it immediately so another batch of leaves will grow. 
After harvesting basil and washing it, you can add it to your meal. You can do this by adding it whole in a homemade pizza, add it to pasta for a finish, add it in salads, sauces, make a puree out of it, and many more. Basil has numerous health benefits, including lowering your blood sugar, fighting against infection, and boosting your overall health.
Thymes' leaves measure one-eighth inch in diameter, and they are tiny rounded, and it grows in clusters around its stems that are thinly wooded. Thymes in spring prefer a high potash plant food rather than rich soil. Using shears or secateurs, trim your herb to keep it compact and for new fresh growth. 
Thyme is usually added to savory dishes and pastries. It's added in recipes to add depth and flavor to their marinades, cocktails, stocks, soups, etc. You can enjoy several health benefits from thyme as it's riched in Vitamin A and C. 
Parsley is commonly bright green, flat, and broad. It has an aromatic flavor that's a favorite in professional kitchens and the typical household. When planting the herb, place it six to eight inches apart to get the full sunlight. Ensure that the soil you plant it in is well-draining soil and rich in nutrients. When it's time for warm climates, offer partial shade for your herbs. 
When the herb is extracted, it has antibacterial properties, it can support bone health, and it's hassle-free to add to your diet. You can prepare meals using parsley by itself like sauteed parsley, parsley salad, etc. You can also turn it into the sauce, make a parsley pesto paste, add it in baked fish fillets, and many more dishes! You can never go wrong with adding parsley to your meals.
Lavender has gray-green, light green, gray, or dark green leaves narrow and elongated in most cultivated species. It's covered by star-shaped hairs that are tiny found in flowers and plant stems. The plant does not only come in purple, and it comes in pale lilac to deep royal purple. It usually blooms during summer, but some late bloomers bloom during the middle of summer and last during the end of summer.
When placing the plant, ensure that you put it in a place where it gets as much light as possible. During waterings, drench it thoroughly to allow the soil to be slightly dry. The herb is often used as an essential oil because of its calming and relaxing effects. The herb has antiseptic and anti-inflammatory properties, which can help in bug bites and minor burns. 
Additionally, you can intake the herb as a tea to boost sleep and to soothe menstrual cramps.
Takeaway
Now that you've read several facts about the five herbs above, doesn't it make sense to start your garden? You can get freshly harvested herbs and get dirty under the sun! Ensure that you've given your diet enough thought so that you can live healthily.