Torrenting is described as the situation whereby many users get a chance to share small bits of their larger files with other people to enable very fast download speeds. The continued rise of torrenting has led to an increase in the use of VPN downloads. Unfortunately, the safety of users' data may be compromised when one is watching stuff online, and this is why it is highly recommended that you use a private browsing proxy.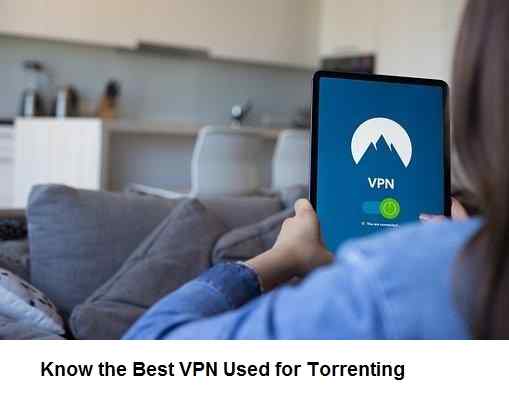 A user should, therefore, use some of the best VPN to ensure that all their data remain private and uncompromised by strangers. We have listed the best VPN that supports torrents in this age.
How to choose the best VPN for torrenting
We have already seen that not all VPNs support torrent downloading, and one should, therefore, be careful to avoid being conned. Moreover, you ought to check on speeds, privacy, and security, as well.
The other thing to check out is to ensure that your VPN has a clear privacy policy, one that guarantees a 'no log' activity on the users' connections. Moreover, it should also have a kill switch feature that shuts down the internet once the VPN's connection falls over. This prevents your real IP address from being discovered by malicious strangers.
You should also look for a VPN that ensures fast download speeds for all the files to enhance the efficiency of your work, as well as one that does not include throttle bandwidth. Having all these characteristics in mind, we shall delve into some of the best VPNs for torrenting in the market today.
ExpressVPN
This is a high-performance network that ensures excellent speeds all across its more than 160 server locations. These wide ranges of server locations ensure that anyone downloading larger files can do so faster. The ExpressVPN provides maximum security by ticking all the right boxes to show that they have secure encryption. In addition to this, the privacy policy also states that the VPN does not keep activity and connection logs.
Its software also has a split tunneling feature that is found in both the Mac and Windows. This feature ensures that clients can choose to protect their torrent clients only. This means that all the other activities, such as online gaming, can be left unaffected by the VPN. In case their clients experience any problem, they can contact the 24/7 customer support.  In terms of price, although the providers are a bit higher than the rest, it is worthy for those who wish to experience the best torrenting adventure.
2 – NordVPN
The NordVPN is known for its security. With it, you are assured of ultra-secure connection as it uses the support of OpenVPN, PPTP, and L2TP protocols, and many others. Besides having an automatic kill switch, it also offers steady download speeds with a no-log policy.
The pricing of NordVPN is also reasonable. They also offer payment options such as Bitcoin and Ripple, to ensure the user remains anonymous.
3. Windscribe
One of the principal outstanding things about the Windscribe VPN is that once you make a single subscription, you are assured of using unlimited devices. Moreover, it also supports P2P in most of the servers. Its other selling point is the fact that it has a no-logging policy, thus ensuring the anonymity of the users. On the issue of payment, you can do so via Bitcoin.
Nevertheless, it has one major setback whereby the 24/7 customer support is not available. This, therefore, makes other VPNs such as Express stand out from the Windscribe.
4 – CyberGhost
CyberGhost is one of the fastest VPN for torrenting. This is because once in use, it connects to the P2P compatible server and automatically activates some settings to speed up and protect the file downloads during the whole process. With this, you don't have to keep on adjusting the settings to protect your anonymity. Besides offering the Bitcoin payment method, you can also enjoy the privacy policy that ensures no-logs in all your online activities. With $12.99, you can have a 1-month plan of fast speeds and downloads.
The internet has evolved over the years, but people ought to keep up with all these developments to ensure that they remain safe when making their infinite connections. The best experience of a torrenting can, therefore, be obtained if VPNs are fast and secure.